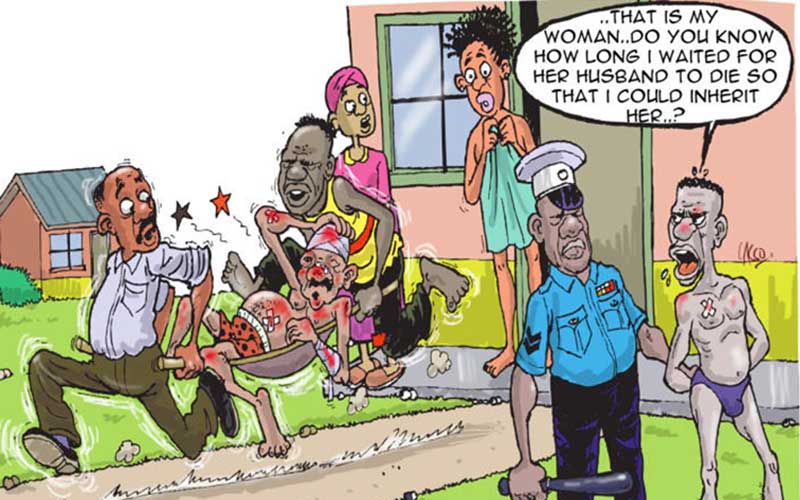 A 41-year-old man from Homa Bay County was last Wednesday killed in fight to inherit a widow.
John Nyambok died at Ndori village, Kothidha location in Homa Bay, after sustaining serious injuries, following a fight with a love rival. The two have been bitter rivals for the last two years since the passing on of the woman's husband.
The two are reported by villagers to have been trying to outdo one another to endear themselves to the woman.
However, things turned ugly after they allegedly discovered the woman has been enjoying the best of both worlds by sleeping with both of them.
The rivalry saw them break into a quarrel that quickly degenerated into a fist fight. Nyambok was hit with blunt object on the head.
He was rushed to Marindi Health Centre where he was treated and discharged.
However, his condition worsened a few hours after leaving the health facility before he died.
An irate mob protested upon learning that Nyambok had passed on. They carried his body to the suspect's home, demanding he resurrects him. Lucky for him, he managed to get out of the home and vanished. The mob set his house on fire.
County Police Commander Esther Seroney confirmed the incident, saying the suspect's whereabouts are unknown.
"We have commenced investigations into the matter. We are also looking for the suspect," Seroney said.
The body was taken to Homa Bay county referral hospital mortuary for a post-mortem.