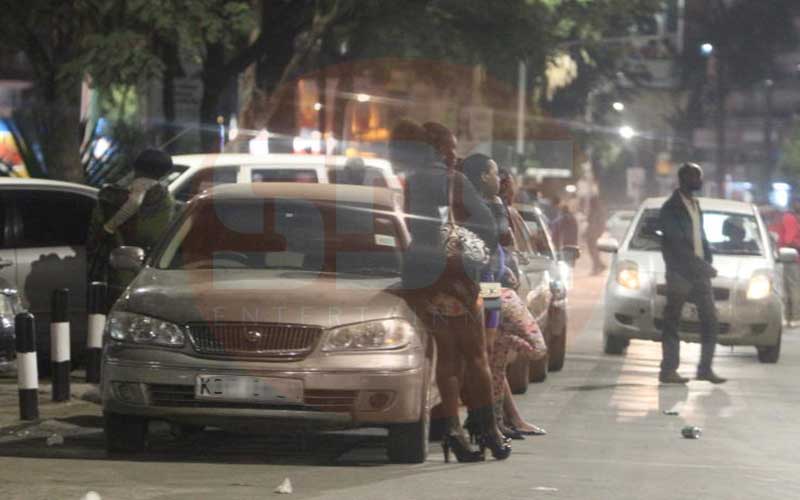 A man has left his family to live with a woman of the night in a brothel.
Residents of Mshomoroni estate in Kisauni, Mombasa, are struggling to come to terms with the strange decision by the man in his early 30s.
The man, who works for a logistics firm, is said to have stopped going home to his wife of ten years and three children about three months ago.
He only makes technical appearances during the daytime to see his favourite last born son named after his father.
His wife, who works as a grocer at Kongowea market and has during this period been the family's sole breadwinner, asked neighbours to help her trace her husband's new abode after suspecting that he had remarried or was cohabiting with one of the many 'slay queens' in the city.
"We decided to assist her since her husband and myself, hail from the same village in Mwatate, Taita Taveta County. We discreetly following him from his workplace last Friday and realised he stays in the brothel at Sabasaba," Peter Mwamburi told Crazy Monday.
Mwamburi, who was accompanied by five other men who all live in his neighbourhood, was shocked after he was informed by a guard manning the brothel's reception that his village mate and childhood friend was living with one of the girls at the house of sin.
After giving the guard a hint of why he and the group were trailing Mwatela, the security man decided to assist them by calling the manager.
"I gave the manager a detailed report about how my friend had abandoned his young family that had been languishing in squalor. The manager went to a room and summoned my friend who emerged wearing a pyjama. He was bewildered when he saw us and at first became tongue-tied," Mwamburi says.
With the help of the manager, the group pleaded with the man to return go back to his family, even promising that they would not say where they found him.
"We were in for more shock, when after regaining his composure; my friend became categorical that he was not going anywhere. He told us his wife had been denying him his conjugal rights and constantly abusing and beating him," Mwamburi says.
 "He said after coming to the brothel for some time during the day, he had developed a relationship with a sweet thing named Stacy who treated him like a king." Trouble, however, erupted when the group tried to forcefully carry their friend and neighbour home.
The man screamed at the top of his lungs attracting sex workers who came out in dozens to find out what was happening.
On learning that her new catch was in danger of being taken away, Stacy joined the fray, attacking those who had come to take him away.
Mwamburi is still nursing facial injuries he says Stacy inflicted on him with her long nails.
The manager put an end to the fight, decreeing that being an adult, no one could force the man out.
He said the man was his customer and that he had a duty to protect clients who frequent the place.
Seeing no hope of rescuing their friend, Mwamburi and his group left to inform his wife of her husband's whereabouts.
 The heartbroken wife vowed never to reconcile with her spouse.
"My friend has still not come home. I have informed his parents back in the village and they are planning to involve the police to get him out of the brothel. They believe the girl must have cast a spell on him," Mwamburi says.