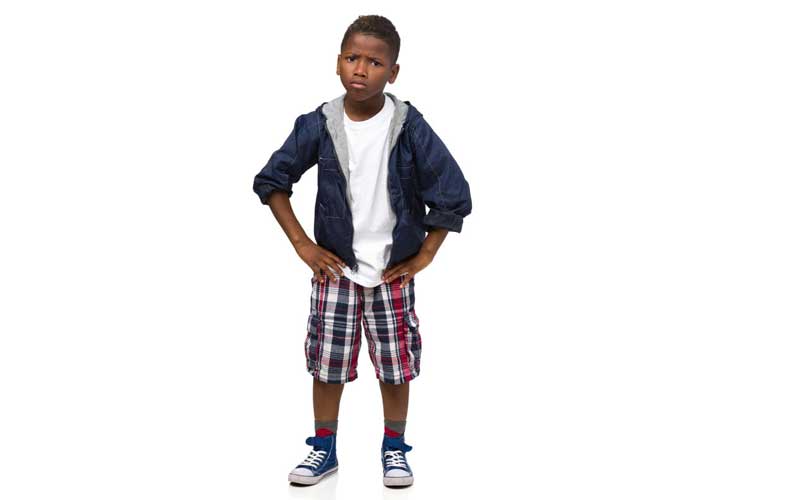 Clips of a foul-mouthed teenager went viral some weeks ago. Kenyans on social media had a lot to say. But even before the dust settles, yet another clip has emerged of a young girl, aged about nine or 10, twerking as if her life depends on it.
This has sparked a big conversation about morals among children, with some even sharing more horrifying clips.
In one particular clip, a young boy is seen simulating sex. As it turns out, there are many spoilt brats around, even as parents remain in denial. Apparently, these little terrorists wreak a lot of havoc, leaving relationships messed up, marriages broken and friendships ruined.
Surprisingly, their parents hate it when the errant ways of their children are pointed out or reprimanded.
When a certain James began dating Irene*, his ex-girlfriend, he didn't know her child would later break their relationship. According to James, Irene was one of the best women he had ever met. She was lovely, great cook, had of warm personality, among other great qualities. Unfortunately, James couldn't stand her spoilt 13-year-old son.
"I tried my level best, but I just couldn't stand the boy. He was a little monster straight from hell. I tried to become his friend by buying him a bike, video games and even assisting him to do homework once in a while all in vain," says James, adding that he's never seen a brat of "big head with impunity".
Hear him: "The boy would steal money and valuables from friends but surprisingly, his mother would not touch him. She would casually brush it off and defend him."
James says for the one and a half years they dated, he went through hell. "I tried to spank the boy as the 'father designate' but his mother gave me a dressing down. The next time I did it from a safe distance from the mother he spit in my face," he recalls.
Spit in my face
The boy would again spit in Jame's face in a fit of fury, yelling: "You are not my father".
The mother who was present downplayed the ugly incident by simply saying: "Just understand him, he is only a child". He says the relationship came to an end when he openly began referring to the boy as a 'spoilt brat' and pointed out that he needed therapy.
The mother felt insulted and came up with excuses to end the relationship, which James says was good riddance, anyway.
Irene's brat is not alone. Tales have been reported of parents who storm neighbours' homes, breathing fire and brimstone because the neighbour reprimanded their child for erratic behaviour.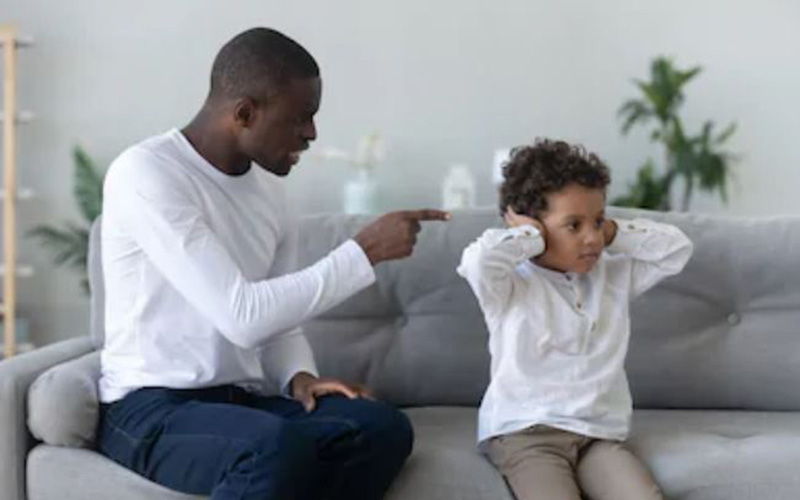 In many cases, mothers are accused of being responsible for this bad behaviour in children.
Apparently, they 'over love' and defend such children, making it impossible for them to behave properly. They take it personally when someone points out that their children are ill-mannered.
Reports abound of how brats have wrecked marriages. A case in point is Hamza Kubanda who had to beat a hasty retreat and dissolve a marriage he had with a woman who had two grown-up spoilt kids. "My stepchildren would scoff at me and talkback, as if we were age mates. I could not stand the open defiance in that house. The two girls openly accused me of preying on their mother and their late father's money. I left," says Kubanda.
Paul Kogi, a city businessman, narrates his ordeal at the hands of a child of about 10. He once visited a friend whose child was so ill-mannered that he kept interrupting their conversations without his parents reprimanding him.
"I was so shocked when he requested we go talk from the balcony, just because his child wanted to enjoy his loud music in peace. The cheek of it!" he says.
Surprisingly, when Kogi asked his host why he couldn't ask the boy to turn down the volume, he defended him saying he is used to it and feared the boy would throw a tantrum and ruin the day. "If he was my child I could have thrashed him," he laments.
And when Shirley Aketch one day found money missing from her purse, it never occurred to her that her visiting nephew, 14, had anything to do with it. It wasn't until one day when she caught him red-handed, ransacking her handbag.
Aketch says that wanting to pass off as a 'nice' aunt, she never wanted to annoy the boy's mother who always defended him.
But she one day caught him stealing from her handbag and couldn't take it anymore. "I couldn't believe it. As usual, his mother did nothing, apart from telling him rather indifferently, never to repeat the mistake," says Aketch.
She painfully recalls an ugly incident when the boy's mother exchanged nasty words with her after she beat him up for ruining his phone by deliberately throwing it in water because he had been 'hurt'.
Stories, too, have been told of brats who unashamedly get all over guests, touching them inappropriately and even beg for money to the point of dipping their hands in their pockets when they claim they don't have cash.
Others will pick a packet of cigarettes from your jacket and pull out two sticks without telling you who taught them how to smoke or even who failed to teach them to hide such bad manners by teens from the public.
Take for instance a certain Muchiri's spoilt nephew, 14.
"I recall one day while resting on the couch during a visit at their home, the boy picked my lighter and demanded that I give him a stick of cigarette because there was no way I was walking with a lighter without cigarettes," he says
He adds: "I looked at his father expecting he would tell the boy off but he said: 'Kama uko nayo mpatie zangu zimeisha (Give him a stick if you have one, mine are over)'".
Muchiri declined and begged to leave. "Another relative told me the father believe I am a sadist who 'hates other people's children'," says Muchiri. Then there are those children who have powerful lungs and do not mind using them even when it is not necessary. Anytime they are warned against something, they immediately start throwing tantrums and yelling at the top of their voices.
Hoards remote, phones
A reader of this publication once had first-hand experience with her friend's daughter, an unpalatable experience she is yet to recover from. "Her eight-year-old daughter held the remote control hostage, as well as her parents' phones. Anytime she was asked for the remote controls, she would respond with loud screams as if she had just been hit. So the mother, in a bid to maintain peace in the house, surrendered the fight and the girl had a field day switching from one channel to the other!" she says. The girl is 10.
Experts warn that this behaviour if unchecked, will result in socially maladjusted children.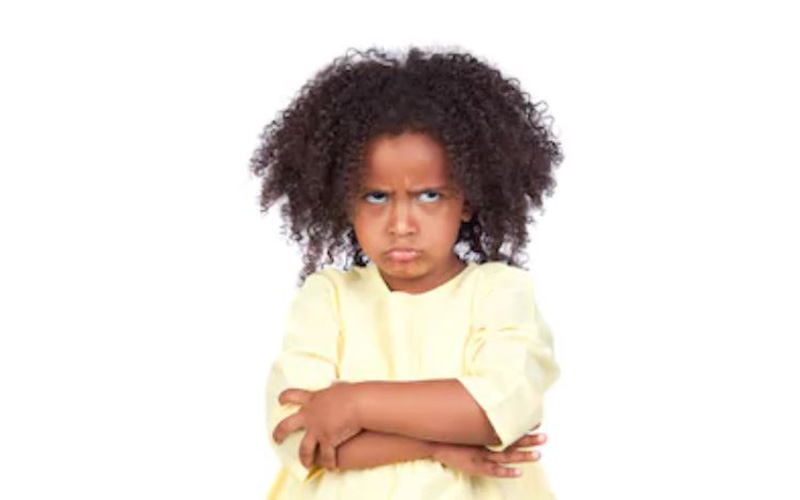 Hassan Kamawira, a city-based psychologist, says children have different temperaments and parents must be quick to note this strange behaviour early.
"First-time parents tend to be lenient and overly pamper their children, especially if they are the only ones. Parents are advised to instil discipline early," says Kamawira.
He says: "Children learn a lot by observation. If parents happen to be spoilt, violent and verbally combative themselves, children are likely to pick this from them. The busy schedules most parents have leave them only weekends to bond with their children. During this short time, most parents don't want to be seen as mean; they are desperate to come off as nice, in the process, disciplining their kids is the last thing they want."
The good doctor advises parents of spoilt children to take them out for outdoor activities that involve working off excess energy.
"Parents with spoilt, aggressive children need to involve them in energy-sapping sports such as throwing and kicking a ball," he concludes. "Even taking them to places of worship."