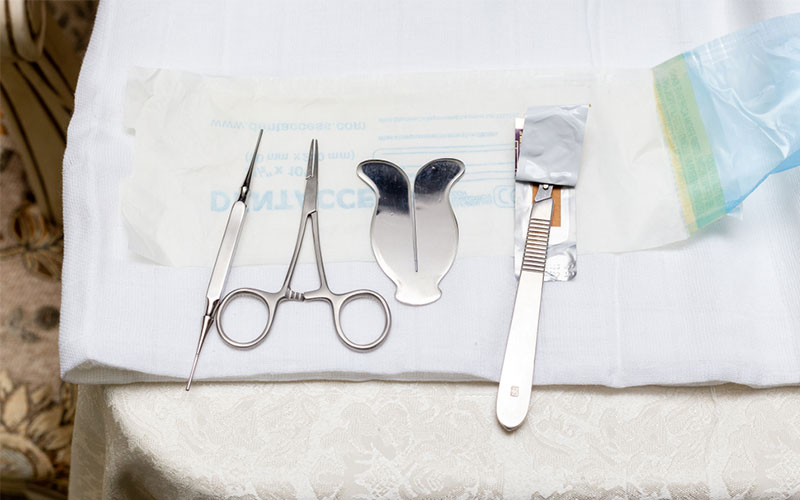 A 17-year-old boy suffered serious injuries after he was circumcised for the second time at Mikumbune, South Imenti in Meru County.
The teenager is being attended to at Kanyakine Sub County Hospital but was due to be transferred to the Meru Teaching and Referral Hospital after some youths circumcised him, again, saying he must face the knife the traditional way.
Medical Officer in Charge Hassan Omar says the boy sustained extensive damage to his reproductive organ and had been referred to the Meru Level 5 Hospital for advanced care.
The boy 'paid' for the sins of his father who instead of taking him to traditional circumcisors as customs demand, took him to a hospital to transition into adulthood.
It is an incident that brought to the fore the stigma young men who are circumcised in hospital have to face as they are shunned by those who were 'cut' the traditional way.
"He was first circumcised in hospital last year but he underwent a second forcible circumcision which has seriously damaged his anatomy," Dr Omar said.
He said: "The injury is quite septic. It has severely distorted his anatomy. It is very wrong," Omar said.
Zaberio Murithi, his father said the youths circumcised his son because he was circumcised at a hospital against tradition.
"I was asleep in my home last Saturday when I heard a group come into my compound singing circumcision songs. Next thing I heard was a loud bang as they kicked open the door of the house where my son slept. They took him away, saying he must be circumcised the traditional way," said Murithi, a peasant farmer.
Murithi said he had taken his son to be circumcised at the hospital because it was safer and affordable.
"He was circumcised at the hospital December 17 last year. This second circumcision has put his life in danger and we want the police to apprehend the perpetrators," he said.
Murithi says the youths took his son to an unknown destination where he was forcibly circumcised him, resulting in serious injury to his organ.
Muthomi said he had to part with Sh2,500 which he gave to the youths to convince them to bring back his boy.
"They wanted Sh4,000 but I could only get Sh2, 500. I gave them but as it turned out my son had managed to escape from where they hid him. So far I have spent over Sh5,000 for his treatment and the bill will go higher," he said.
Eric Muthomi, a local who has been helping the family, said youths from the area had taken upon themselves to "re-circumcise" youths who had undergone the procedure in hospital, claiming it was wrong to disrespect tradition.
The, seemingly untouchable, young men run roughshod and no one can stand against them as they subject those who did it in hospital to untold physical and psychological pain.
South Imenti Sub County Deputy Commissioner Gichiri Mugo said they were hunting for the culprits.
Would you like to get published on Standard Media websites? You can now email us breaking news, story ideas, human interest articles or interesting videos on: [email protected]