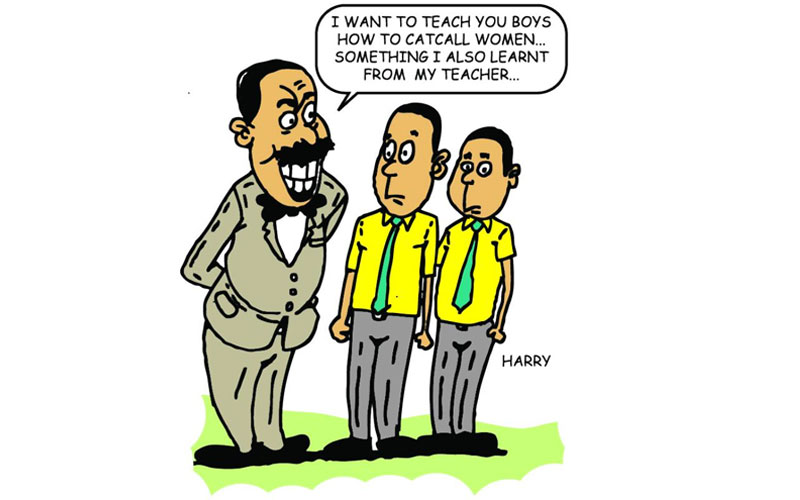 "Monkey see, Monkey do". Sample the following: "Kwani hiyo pesa ni ya Mama yako?" Aden Duale, the leader of majority in the National Assembly asked former Bomet Governor Isaac Ruto in a public rally.
On many public platforms, Deputy President William Ruto has taken pleasure in referring to Raila Odinga in derogatory terms such as "mganga', and "Yule jamaa wa vitendawili".
Other Jubilee leaders made political capital by hurling insults at the former Prime Minister. Raila retaliated in kind.
He once said the Jubilee leadership was composed of drunkards and weed addicts. His loyal lieutenant, Babu Owino insulted the president and ended up in police cells.
Former Machakos Senator Johnson Muthama, also said some unkind things about Kirinyaga governor, Anne Waiguru, during the NYS saga.
All these insults were beamed live into our sitting rooms during prime time news. Needless to mention, some leaders have also been captured engaging in fist fights.
Then Ambira boys enter the scene after completing their KCSE exams. The students used obscene language against Education Cabinet Secretary Amina Mohammed - a lady fit to be their mother. They didn't stop at that, they also spared some insults for Interior CS Fred Matiang'i.
After telling whoever cared to listen that they had engaged in exam cheating, they posted the video online as their exercise books went up in flames.
The Ambira boys' incident and others across the country is a pointer to lack of proper social and moral values. Our education system has failed in one of its major objectives; instilling the right values in students.
Perhaps, it is such failure that informed President Uhuru's frustrations with public schools. Recently, he instructed the Ministry of Education to give back schools started by religious organisations so that they can help in inculcating moral values in the youth.
Unfortunately, much of the society including many religious leaders has no values to pass on to the youth. Bishop Deya of the miracle babies saga was accused of child trafficking.
Apparently, barren women, some past menopause, would conceive after prayers in his church.
His exploits in England were linked to scandals of babies disappearing at Nairobi's Pumwani maternity hospital.
Then there was Prophet Kanyari with his stage managed miracles. He relieved desperate female believers of thousands of shillings - while fondling their breasts.
A number of religious leaders aren't any different. Many engage in primitive accumulation of wealth. They ask poor congregants to 'Panda Mbegu'. While many of their members survive from hand to mouth, they ride in the top of the range vehicles and reside in leafy suburbs.
The entire nation is up in arms; the Ambira boys must be punished. I do not in any way condone their despicable behaviour. The society is to blame. Parents who have no time for their children ship them off to boarding schools at the earliest possible opportunity.
There is no effective mechanism of dealing with indiscipline in schools. The Ministry of Education has been advising demotivated and poorly equipped teachers to counsel students.
The Ambira boys and others just copied and perfected what the national leadership and their parents have been doing. As Jesus Christ would ask: "Who is it without sin to throw the first stone?"
Would you like to get published on Standard Media websites? You can now email us breaking news, story ideas, human interest articles or interesting videos on: [email protected]