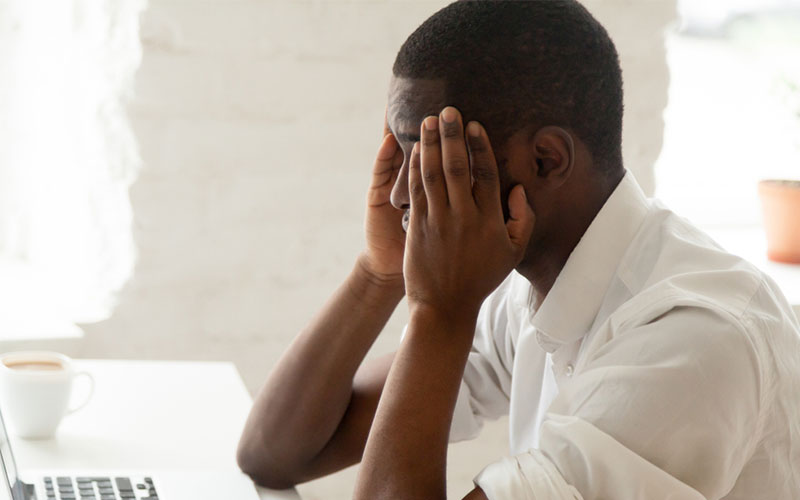 I lost my dad to cancer last year. It hurt, especially, because I was still in campus and at a stage in my life where I was just learning to become a man.
And I was learning from him; he was my biggest role model. Still is.
When I joined campus, I saw a lot of students with fancy laptops and TV screens in their rooms. And so I called my dad and said: "Look, everybody here has a laptop and a TV set. I was thinking maybe you could get me one too, yes?"
My old man has never laughed that loud his entire life. After he was done, cracking up he barked: "I am breaking my back to pay your Sh200,000 a year and you still want me to buy nonsensical things like TVs that are not even important? Are lecturers teaching on KTN these days? Priorities...Ian," he laughed.
That formed the basis of my entire campus life to date. That sentence taught me everything that has continued to guide my campus life. I don't know if he realised it when he said it but that sentence alone taught me resilience.
It taught me how to fend for myself; it taught me that there were some issues I had to take care of myself without running to mummy and daddy.
It taught me that our parents sacrifice a lot for us and, instead of stopping to appreciate, we keep asking them to sacrifice even more without a care in the world.
Each time I asked for something that didn't make sense, he always responded with wisdom. And so you see how pained I was by his passing.
The second part that drove me bonkers about the old man dying was the fact that no friend of mine from my class came to help me bury him. None; not one.
Some of my best friends were my classmates by then; we got drunk together, did assignments together, cheated in examinations together, burned the midnight oil together. Hell, even sometimes 'smashed' the same girls. You know boys!
But, through all this, none of them saw it fit to come stand by my side and give me a shoulder to lean on when I was hurting.
Not even the one who lost his father before me and, despite being broke at the time, I scrambled for whatever I could find and went to grieve with him because that's what friends do; they show up.
Here's what I'm saying today; college folks, choose your friends carefully. There are those who will want to just be around you because you are good company or because you have money, or even just a big TV. Most of them do not mean well for you.
 That, you will only learn during your times of adversity. I have come to terms with this as well, nobody owes you anything; in campus or in life. So be kind and friendly to people when you can, just don't expect them to do the same. Tenda wema nenda zako!
November is the hustle month and we are all about youngins making their money, and we need your help. Do you know of any young person in school/campus who is running a hustle that absolutely deserves to be celebrated? Drop us an email on: [email protected]