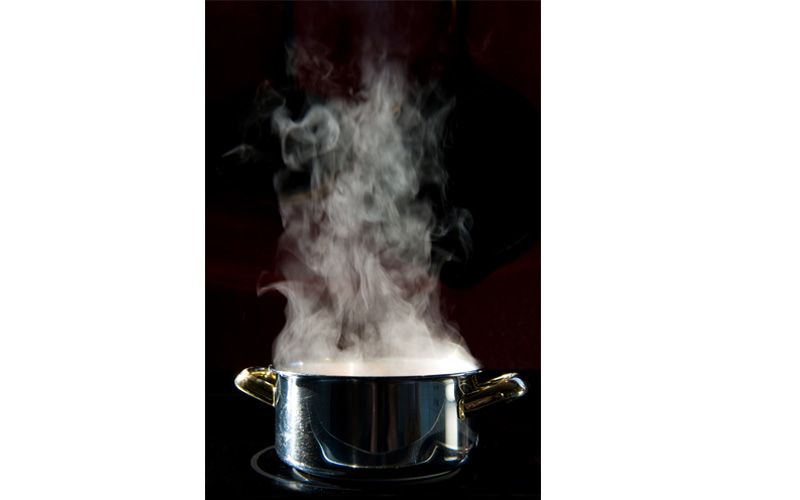 A woman has found herself on the wrong side of the law after allegedly scalding her husband's genitals using hot water.
Martha Njeri, a hair dresser, reportedly committed the heinous act on Morri's Gathuiga on November 6 at their home in Nairobi's Embakasi area after she suspected him of having cheated on her.
On the material day, police say, Njeri had remained dangerously quiet throughout the evening, prompting her scared husband to refuse to go to bed.
Suspecting that something was amiss, even as his wife sulked the entire evening, Gathuiga is said to have remained awake in the sitting room till late watching TV.
Perhaps to prompt him to retire to bed, his wife reportedly went and switched off the lights and TV and dared him to put them on if he was "man enough".
A panic-stricken Gathuiga retired to bed, not knowing there was boiling water in the kitchen awaiting for him to fall asleep.
Police say that Gathuiga, however, could not sleep because his wife was acting restless.
"She kept waking up, checking on her husband and moving up and down the house," reads court papers.
But at some point around 4am, Gathuiga fell asleep and Njeri allegedly used the opportunity to pour the hot water around his groin area and vanished.
His wails for help woke up neighbours who rushed him to a nearby hospital.
Njeri was later arrested the following day and arraigned at the Makadara Law Courts to face assault charges.
She denied the charges and was released on a cash bail of Sh20,000 pending hearing on March 8.
November is the hustle month and we are all about youngins making their money, and we need your help. Do you know of any young person in school/campus who is running a hustle that absolutely deserves to be celebrated? Drop us an email on: [email protected]