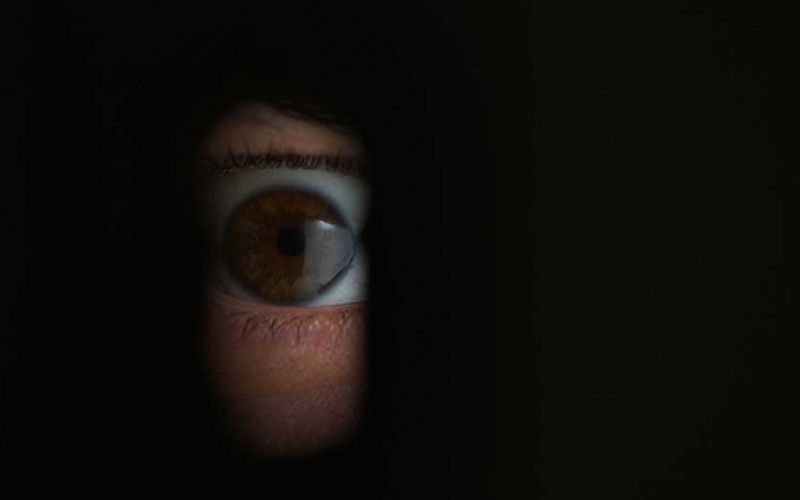 A few weeks ago, a student in the habit of peeping at female teachers survived death by a whisker after he was mistaken for a thief.
Our sources say the Form Three student at a secondary school in Eldoret would wake up earlier than other students on the pretext of going to study, only to sneak into the teachers' quarters.
Once in the compound, the scoundrel would plant himself behind the washrooms and patiently wait for the unsuspecting teachers.
As soon as his 'prey' had locked herself inside the rickety wooden structure and began to undress, he would start 'feasting his eyes' through cracks in the walls.
After peering at the nakedness of teachers and, at times, their female family members, he would walk back to class to join fellow students for morning studies.
But on his proverbial fortieth day, his voyeuristic adventure came a cropper. After getting peeping at a teacher showering, he liked what he had seen so much so that he tiptoed to her bedroom window to watch her get dressed.
He was so engrossed in the act that he failed to notice the teacher's neighbour, a lab technician, open her back door to go brush her teeth. The shocked neighbour raised alarm thinking the peeping tom was a thief.
The culprit bolted towards the school farm, but the watchman caught up with him and together with other teaches, started beating him.  His screams of: "Please don't kill me. I am a student here," are what saved him. He was suspended from school.
Peeping Behaviour is rampant at the coast
But as it turns out, the school boy is not alone. He is in great company of others of his kind.
So addicted to the vice are these men (and some women) that they can spend the better part of the night searching for a house or lodging where they can peep at bathing women or couples having sex.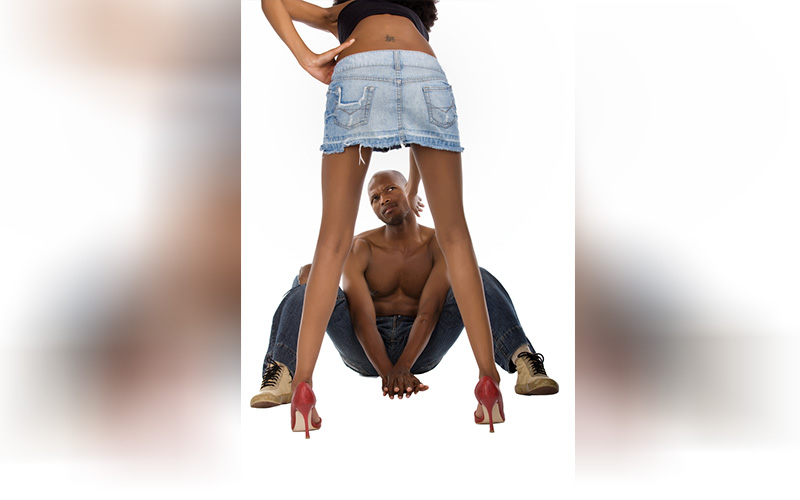 Contrary to perception, the behaviour is not just common among adolescent boys who don't have the courage to face a girl.
Some grown men, too, do it. Such perverts are all over, but the practice is so common at the Kenyan Coast that the naughty peepers have a special name; Makozmeni.
As you read this, it's likely that you have a victim of these peeping toms and you are only giggling because you have never discovered them.
If you are a man and there are shifty-eyed estate boys who chuckle sheepishly whenever you pass by, it's likely that they have details on how clumsy or thorough you are between the sheets.
Ladies, don't be surprised if you pass by naughty neighbourhood idlers and overhear mock moaning of yourself when on cloud nine in moments of reckless abandon. Those are 'makozmeni' for you!
These peeping toms know who moans like a cornered squirrel, who wails like a mating pig and who is clumsy at it like a rashy hyena. All, including you who mate for three seconds like chicken and immediately start snoring like a tractor!
It's an addiction of sorts and we are reliably informed that some, especially in campus, request their colleagues to allow them hide under the bed when engaging random college girls in bedroom marathons.
Crazy Monday spoke to several victims who have suffered this macabre ordeal and the tales are hilarious.
A Mombasa Old Town resident who sought anonymity says those men usually patrol narrow-street residential areas or slums, where houses are close to each and the windows wide, making it easier to peep.
Agony of living in slums where there's little privacy
"In Old Town, houses are close to each other and windows are wide and large. And because Mombasa is hot, some couples make love with the windows open so it's easier for these people to peep," he says.
Such cases were once common in Malindi, Mombasa, Kilifi and Lamu but he adds that the behaviour is diminishing save for in slums where there is little privacy.
He says that years ago, 'makozmeni' had even gone as far as forming a 'club' where they would sit and chew miraa while discussing their previous night's exploits.
One woman, however, described it as a fad, some sort of addictive hobby that could be influenced by the kind of company one keeps.
"Jealousy and, in some cases, desperation could also be a driving factor," she adds. "Some men develop a fixation with women they admire but can't have, and their only recourse is to spy on them at night when they are either alone or with their husbands or lovers."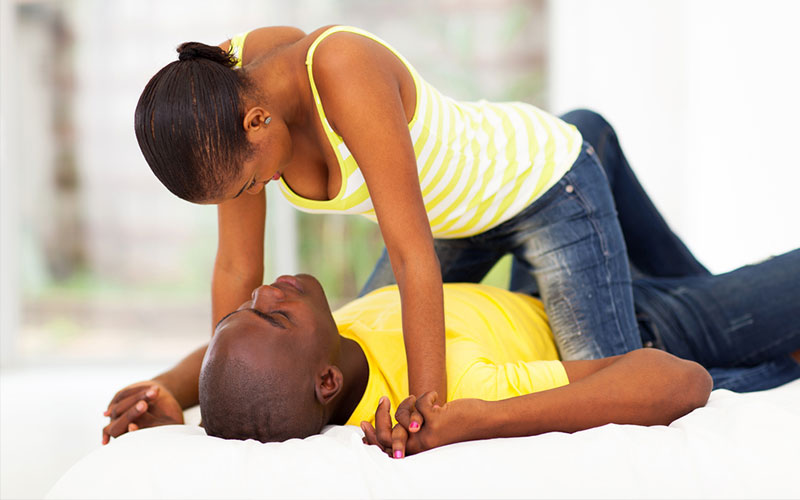 Condemned in songs
"This practice used to be common back in the days forcing some Taarab singers to sing songs lamenting the vice. It is a nuisance which is difficult to wish away," she says.
One victim in Majengo was so incensed by a peeping tom that she sought the help of police officers.
"He used to come twice a week, especially the days when I was getting intimate with my husband. It's like he had mastered all the days," she says, still miffed.
What angered her most is that she would hear whispers every morning from neighbours concerning her "performance". "I was so embarrassed. I had to take action against him," she says.
Another businesswoman who resides in Mshomoroni, Kisauni in Mombasa County, narrated to us how she once got the shock of her life after a man, who later turned out to be a 'kozmeni', nagged her for friendship just after she had moved into a new house.
"Nashuku alikua amenichungulia, akaona neema alizonipa Allah (It's very likely he had been peeping at me and couldn't resist my curves)," she laughs, narrating how one night after bathing and was oiling herself, the pervert whispered through the window, saying, "Hata kama ulinikataa, bado nakupenda (Despite the rejection, I still love you)."
This enraged her and she went to her neighbours to seek help. The following morning, the neighbours asked the gateman to assist them drag the offensive man to the nearest police station.
When they reached the station, the businesswoman was stunned when other acquaintances revealed that they, too, had fallen victim.
Reportedly, "I am just trying to make friends!" was his line of defense, whilst insisting he couldn't harm anyone. After being warned by police officers, he was hounded out of the neighbourhood because he had become a nuisance.
But in a strange twist, another man who also resides in Mshomoroni says the behaviour could also be common among women although he doesn't offer specific examples.
When visiting boyfriend mistook kozmeni for jinni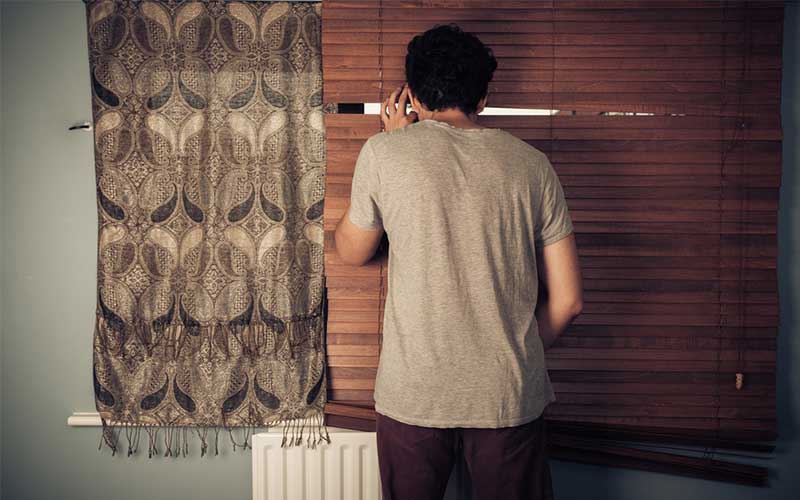 For a certain Karen, who lives in Mwandoni area of Kisauni Sub-county in Mombasa, her visiting boyfriend once woke her up with screams, mistaking a 'kozmeni' for a ghost.
Having heard many tales about the mysterious jinnis of Mombasa, who torment locals at night, the visiting boyfriend believed this was his day.
Reportedly, peeping toms have all the details about people, especially how they look when in their birthday suits.
"Wanajua dem ama mke wa nani ana utundu chumbani, nani hana game na nani ana ufundi kitandani (They know whose girlfriend or wife is naughty in the bedroom, the romantic types and who is good at making love)," says Karen.
However, it is not a so rosy picture for these deviants in some estates.
In some cases they end up tragically, with some of the deviants being mistaken for thieves.
"Some time back, a middle aged married man was sodomised by heroin addicts as punishment when they found him peeping inside a house they intended to break into," says Alex, a resident of Mikindani area in Jomvu constituency.
However prominent psychiatrist Frank Njenga compares this addiction to drugs abuse and alcoholism and says 'makozmeni' need professional help and not harassment from law enforcers.
He says it is a form of deviation just like porn addiction, rape and bestiality, adding that the addiction is common all over the world and cautions once one gets hooked up to the behavior it is hard to stop.
"We should not rush to condemn them. These are people who need urgent professional help or they will sink deeper into this," he warns.
Would you like to get published on Standard Media websites? You can now email us breaking news, story ideas, human interest articles or interesting videos on: [email protected]