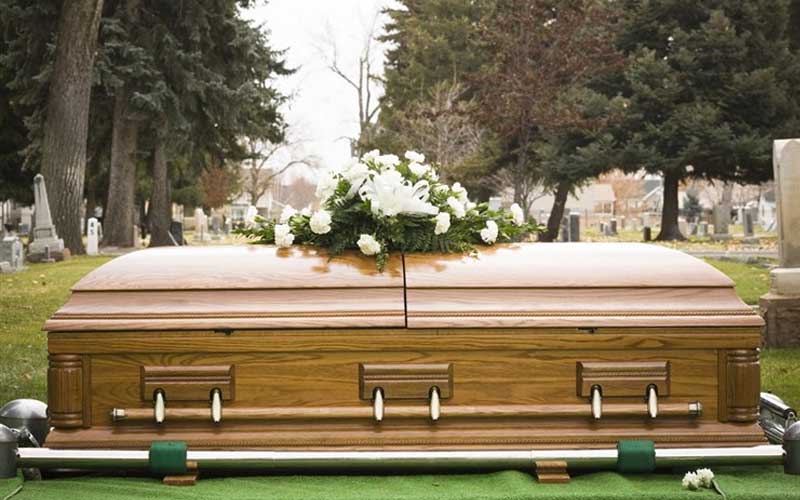 An odd thing happened at Sharon Otieno baby's funeral. Joshua Okong'o, an uncle to the slain university student was stopped from speaking.
The microphone was snatched from him and he was chased away from the funeral mass for suggesting that Sharon be buried at the home of her estranged husband with whom they have children.
This view, it emerged, was not shared by the majority who never wanted Sharon's past relationship talked about or even the fact that she had children from a past relation.
Okong'o argued that Sharon, who died last month, was married before she knew Governor Okoth Obado and only separated in January but that was a small thing.
The proponents cited Luo traditions demanding that she be interred in the home where she had children.
This, unfortunately, did not go well with the family and neighbours. He was called an outsider who should not lecture them on where to bury their daughter.
Okong'o walked away a happy man having said what he believed was truth.
Okong'o falls under a category that stirs the solemn waters at funerals with no fear of the consequences. Welcome to the world of 'truth' funeral ambassadors.
Another of this mould is former Lugari MP Cyrus Jirongo who raised a Mungore village boy, Jacob Juma, straight from Bungoma Boys High School to become a city billionaire, only to be stopped by an assassin's bullet in 2016.
Political leaders threatened to name the killer at the funeral but as it turned out none had Jirongo's nerve.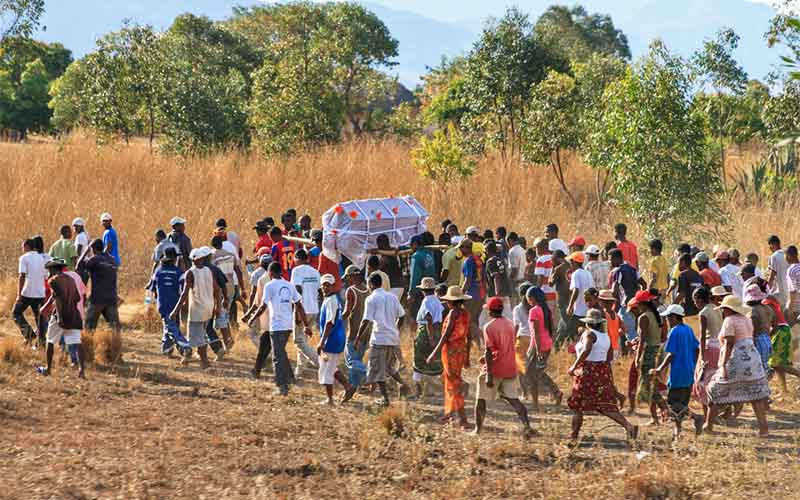 "I thought police at the funeral would stop the function by hurling teargas at the crowd or even whisk Jirongo to a land cruiser after naming the person he perceived was behind Juma's death," said a journalist who covered the event. "But nothing happened. It was all shock and a deafening silence of disbelief."
Jirongo's utterance left many shocked. The same thing happened when the Maragua the veteran politician from Murang'a County, Kenneth Matiba, died in April.
One of Matiba's long-time friends Joseph Gilbert Kibe, felt compelled to name Matiba's "tormentors" during his flying political career.
He named a list of top politicians and functionaries in previous and current Administrations.
The claims disturbed the diplomatic tone that had been set at the mass by Matiba's political colleagues and friends who found solace in keeping their peace at the funeral by giving politically correct send-off remarks.
Such political correctness was thrown to the winds in Funyula, Busia when an octogenarian passed on a year ago. Senje Jane starved to death after ostensibly being abandoned by her relatives.
At 80, Jane used to walk for up to four kilometres daily to go beg for food from her sister-in-law who would then give her to chores before giving her food.
She lived in a grass thatched house that almost fell on her were it not for a local church strengthening its beams.
Her funeral was nonetheless a show of sorts in the sleepy Nangina village with branded water, outside catering services and plastic chairs with tents labelled to show all kinds of attendees: friends, church, family, neighbours and emergency clinic.
This aroused the spirit of Protus Ojijo, a neighbour to Jane who didn't hide his amazement as to why Jane had relatives who funded a lavish funeral but allowed her to die in squalor.
"Let me ask you," he started pointing at the family tent when he was handed the microphone to greet mourners, "Where were you when Senje was suffering, begging, when her house almost caved in on her, when jiggers feasted on her feet and when she slept hungry on torn blankets?"
He went on: "Why hire a public address system to a tune of 200,000 yet could not remit a paltry Sh3,000 per month for her upkeep?"
Suddenly his beaming sound from the giant speakers was cut off. A relative, Peter Misango, had disconnected the Public Address system.
"We cannot spend millions on our departed sister for a feller to come and abuse us. Let him hire his own PA system," said Misango of Ojijo's remarks.
Hate or love it, the words of such people often stand.
Renowned clergy Timothy Njoya perhaps gave up on attending funerals for the same reason - lies at the place where truth would suffice.
He says thus on one of his Twitter feeds: "One reason I get tired of attending Kenya funerals is hearing contradiction. The departed are praised for denying themselves material pleasures to leave something for children. The children are praised for having denied themselves material pleasures to care for parents before they died. Illogical."
But it is not just strangers and distant relatives who feel compelled to speak their mind. Families too, sometimes, come out guns blazing.
Take the story that went viral in 2016 of one Deric Mutuma. The young, apparently wayward, man received nothing short of a scathing eulogy from his 'loving' family.
"... he started to be a criminal, thief, evil dour (sic), until he met his death at Kiamweri Village... where he was killed by mob justice," the 'eulogy' read in part.
Then the clincher, or 'mic drop' as the young would say, a Biblical verse from Revelations 22.12 at the bottom of the page: "Jesus says, I am coming soon, and my reward is with me, and I will give to everyone according to what he has done."
Would you like to get published on Standard Media websites? You can now email us breaking news, story ideas, human interest articles or interesting videos on: [email protected]