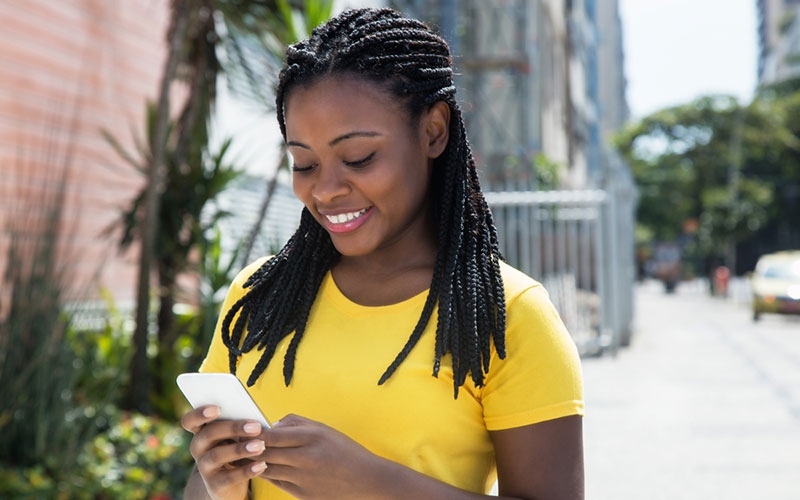 Curious about activities that keep teens busy during school holiday, we went nosing around
We discovered among other naughty stuff, some rascals are having a lot of 'virtual sex'
Following the shocking story, where police in Nairobi's Kayole estate arrested 10 pupils from Thawabu Primary School after they were busted engaging in underage sex at one of their school mate's home, Crazy Monday got curious about teens and their obsession with mobile phones.
Ever wondered what your teenage or young adult child, niece or nephew is always up to on their or borrowed mobile phone this holiday? Probably playing online games? Googling photographs of their favourite celebrity? Researching their homework from school or college? Or chatting with friends on WhatsApp and Facebook?
Well, that is very likely. However, have you ever paused to imagine the vices and bad things your child could be engaging in by guaranteeing them unfettered mobile phone use? For instance, sexting?
Sexting, a verb derived from sex and texting, is the act of sending someone sexually explicit messages and photographs via a mobile phone. Now, if you didn't know, this is the latest beast parents and guardians should be fighting. It's a lust taboo that has gripped a good number of youth, as parents remain in the dark.
A banker friend to this writer, 'Daisy' for now, because she did not wish to be named, says that she never had the slightest idea that her 16-year-old daughter could be sexting on her phone until she busted her last week.
"I never imagined my girl could be exchanging explicit images and texts with not one, but a couple of boys. She had this habit of being engrossed on her phone most of the time, with her ear piece in tow, and grinning from ear to ear all day long to an extent of forgoing meals and leaving house chores and her younger brother unattended," she says.
The banker got a little troubled by this behaviour and decided to act. She waited until the teenage girl was deeply engaged in her phone and unaware of her immediate surrounding and swiftly snatched the phone from her.
"A week later, I am yet to believe what my girl was and has been up to since I bought her the phone in December 2017," a disturbed Daisy confesses. Daisy found that her daughter was watching a pornographic video that a contact named 'Black Sugar' had sent her.
"The video was so explicit that I did not even watch it to the end. Other than this video, I found uncountable raunchy chats she had engaged in. More shocking to me is that some of the people my daughter has been engaging online in this 'bad way' are way older than her," Daisy says.
She goes on to confess that this new revelation makes her feel like a bad mother, adding that she also found out that the girl has already engaged in sex.
Daisy has, therefore, decided to withdraw the mobile phone completely until her daughter completes secondary school education next year.
Meanwhile, she has also engaged the help of a counselling psychologist and her elder sister to speak to her daughter about her recent behaviour and activities.
A while back, a writer with this publication witnessed first-hand as a group of high school girls engaged in raunchy mobile phone chats in a Nairobi bound matatu from Machakos town.
The writer reports in a detailed way how the girls chuckled from conversation to another, all bordering on boys and sex.
The girls discussed boy crushes and boyfriends with daylight openness to the extent of showing each other raunchy texts on their phones and sexy WhatsApp video calls as they the nodded wildly to lewd lyrics.
This prompted the journalist to engage one of the girls sitting next to him about their phone behaviour. The girl brushed it off with: "This is just normal for us. There's nothing much to it."
These two cases are just a tip of the iceberg on the stuff mobile phones have brought to young people, even as parents remain aloof.
A recent study at the Catholic University of Eastern Africa (Cuea) titled 'Cell Phone Sexting And Its Influence On Adolescence Sexual Behaviour in Nairobi County, Kenya',  established that a high number of youth - 98 per cent - are engaging in sexting.
This has contributed greatly to an increase in the number of teenagers and young adults engaging in risky sexual behaviour and activities.
According to the research done by the Cuea department of psychology,  65 per cent of the young people who sext on a daily basis also masturbate frequently; 62 per cent of them have multiple sexual partners; 40 per cent consume pornographic material and 30 per cent have frequent sexual intercourse.
In contrast, only five per cent of the students who don't sext masturbate. One per cent have sex with more than one person; a similar number have frequent sexual intercourse and only two per cent indulge pornographic material. The survey also found out that girls sext more than boys.
Additionally, at least 25 per cent of young people receive sex messages weekly while eight per cent send or receive sex messages rarely and only about two per cent never receive these messages at all
In another, but similar, study conducted by two students at Masinde Muliro University of Science and Technology, it was established that sexting and social media led to an increase in teenage pregnancy in Meru County.
The older ones in campus have not been left behind. Take the case of a certain outspoken Philip*. He doesn't shy away from openly confessing that he is addicted to sexting and the trend is so common in campus and doesn't understand the fuss.
"Most comrades always can't wait to get to their hostels after class. They are always itching to be alone to sext," says the student from a local university.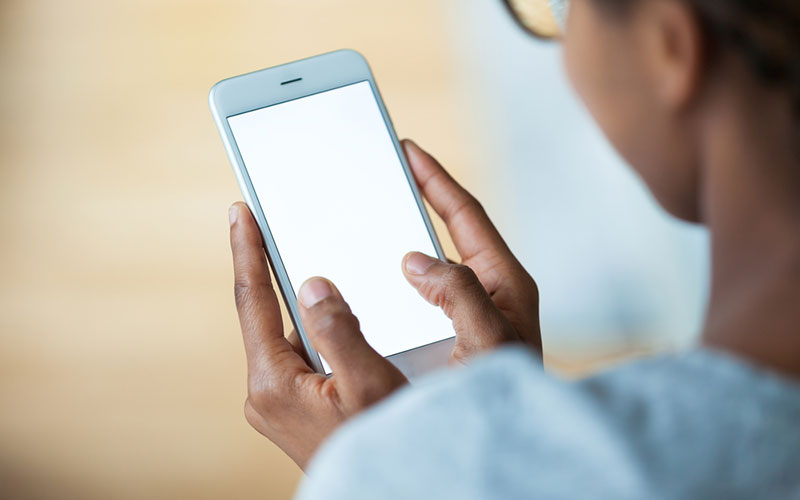 "At times, you may see guys pace up to their rooms, not because they are desperate to finish assignments, which have been piling up for weeks. Most are always in a hurry for the privacy of their hostels to get on their phones and engage in some virtual sex with his girlfriend and boyfriends," he says.
This latest fad of sexting has literally taken over some teens' lives. "Even when you expect them to be out there playing or engaging in group activities with others, such guys would rather be alone in their bedrooms, sexting," says Martin Mugambi, a city-based counselling psychologist.
Despite the dangers of this trend, Mugambi says most see no harm in it, and justify it by saying they are not engaging in the actual act and thus are hurting no one.
The expert says there are various reasons as to why youth are now hooked on to this strange behaviour. "First, there is the element of playful nature of the human mind, especially the younger ones," says Mugambi.
He says sexting allows people to say what they would never have said verbally, like asking for sex. "In this era of naughty emojis of say winking, kissing and hugging, the youth seem to have found a short cut to gratification," he says, adding that most who engage in this behaviour are the shy ones, who would never verbalise what they type.
Experts says this is an easy channel through which many can express their naughtiness, not just the 16-25 year olds.  Most millennials, however, have been accused of falling prey to this vice largely because they have become too lazy to conform to traditional dating.
The instant coffee or quick fix mentality among the youth is also to blame, seeing as all that is needed for sexting is a phone and bundles.
"Parents and guardians, too, are to be blamed because they have failed to educate teens on sex, leaving it to schools, who are too busy with normal curriculum and social media, where all manner of rubbish is dumped by foreigners," says Mugambi.
He says this kind of exposure and casual approach to a sensitive matter like sex will condition youth's minds to dysfunctional sexual relationship, which will affect their future relationships.
"Let's face it, this is a deviant behaviour that is closely associated with frequent sex, pornography and multiple sex partners. All these contribute to various mental health complications such as addiction, depression and increased risk of contracting HIV/Aids," he concludes.