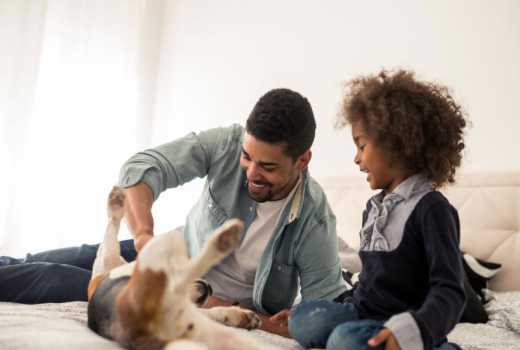 They are good, even exemplary, parents who look out and provide for their children
But to them, the institution of marriage is an unnecessary procedure
'Baby daddy' is a familiar term. For the uninitiated, this refers to a man who sires a baby with a woman who he harbours no intention of marrying. In other words this is a name for a single father, often by choice.
This kind of parenting is usually frowned upon in a society that recognises religious and social order and looks favourably at procreation within the confines of an ordained union.
In many instances, baby daddies come to be as a result of some hanky-panky gone full circle, unwittingly. Somehow, both partners are doing the do without anticipating anything 'serious' aside from a mutual benefit of a fling.
In some cases, one partner expects things to go to a higher level with time, only to realise that this is not bound to happen but then they have a baby between them.
Unlike the much loathed deadbeat fathers who run for the hills when they hear the words "I am pregnant", baby daddies are known to stick around and assume fatherly responsibilities.
One of the most common privilege that comes with being a baby daddy is the enjoyment of freedom and solitude. Unlike the domesticated type who have to cook up reasons for staying out long into the night or for the entire weekend, a baby daddy will freely stagger home in the dead of the night and catch sleep without anyone's interference.
In our social circles, there are well-known baby daddies who are commendably playing good fathers, especially in the areas of entertainment, philanthropy and, even more recently, public service.
While they have successful careers in the public limelight, they have managed to be available to their children, without living with them under one roof.
In a society that agitates for marriage and subsequent parenting in that context, this is a breed of men who are not motivated at all by the idea. Their core fulfilment seemingly is siring and providing for their children.
Even though such men can be bashed by the usual moral police of, for not marrying a woman after getting her in the family way, often, no one is keen to know what leads to the situation.
Such reasons range from incompatibility, divergent social views, poor homemaking skills and diminished or absence of mutual love. Others simply find this relatively hustle-free arrangement more appealing.
While most men eventually give up their space when they settle into marriage and end up becoming strangers who cannot even locate their shoes within the house, the baby daddy enjoys his personal space unfettered and finds everything precisely where and in the order they want it to be.
Timothy Otis, 30, impregnated his then campus sweetheart a few months to their graduation. Luckily for him his child's mother got a job sooner, while he was still tarmacking. As such she was able to raise the baby on her own, while he only made technical appearances at her place to bond with the baby.
Five years down the line the two who are all employed, still live separately but co-parent. According to him they are comfortable that way.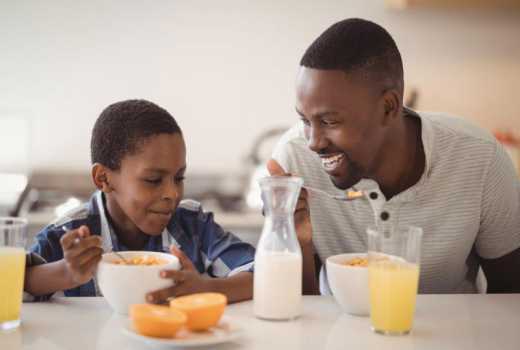 "We meet at least thrice in a fortnight. We take our daughter out to have fun and then share some lunch. We have always strived to maintain a culture whereby our child will grow up knowing that she has both parents who despite not living together, love and cherish her," he says.
Interestingly, some men opt to become a baby daddies because they weren't that in love with their baby's mother. Others take this option particularly when they feel that woman in question has wanting qualities or is one of those care-free types whose houses and lifestyles are no different- and in some cases, worse- compared to their own.
Some are the fussy types who do things with military-like precision but would not mind the joy of hanging out with Little One every once in a while without having to welcome the disarray that comes with a normal household.
Nicodemus has a two-year-old child and says that living separately with the boy's mother was the best way to go since he wasn't ready to be a family man.
"I sat down and realised that I wasn't into marriage. So we agreed that each one of us lives separately, but I would be supporting her from time to time financially and of course being available as a father," he says.
However Edwin, 28, avers that a section of men like him still value their freedom so much that they would do anything humanly possible to keep it.
"I am used to going out with my boys on Fridays or Saturdays, and most importantly staying alone gives me peace of mind," he says.
Interestingly, according to him, being a baby daddy is a major boost to his social life.
"Many young women I meet are impressed when they learn that I have a young daughter. They always admire it when I excuse myself because I probably have an early morning with the little girl and have to go home and they always want to know how she is doing," he reveals, adding that being a father already packages him a responsible man to any potential mate.
While they may not enjoy the full status of a man 'who has a home', the baby daddy is treated with respect even within the family circles. He is a parent with a lineage, after all. They enjoy a pride of place when it comes to advising on matters parenthood to younger nieces and nephews- the very same ones they can go out to the clubs with.
While men are often perceived to be the main orchestrators of this arrangement, women are increasingly becoming amenable to the idea.
Lorna Kiprono, 30, opines that some women are more getting comfortable with baby daddies than husbands.
"As long as there is a baby and a responsible father I wouldn't say no to such an arrangement," she says.
Pastor Simon Kibugi doesn't buy the idea of 'baby mama' and 'baby daddy' set-up since anything outside the scripture lacks moral backing.
"During a number of my youth sermons I urge them to take time with those they court and be serious while at it. Some of these cases are caused by partners who rush things without getting to understand themselves fully," he says.
All freedoms come with a responsibility and no one knows this more than baby daddies who have to deal with Baby Mama drama, especially where the child's mother still has residual feelings of resentment. Dan Muriuki lost count of the number of times he has had to drive across town from Lang'ata at 2am, in panic, thanks to the mother of his son.
"She would call me, tell me that he is unwell and that we need to take him to hospital but every time I would get to her house, the boy would be fast asleep. I was often made to hang around and "observe" him just in case he becomes sick again. Not once did we ever rush him to hospital at those ungodly hours, thankfully," Dan recalls, adding that he suspects someone had told Baby Mama that he had just moved in with his girlfriend.
Abrupt rescheduling, random cancellations, last-minute changes to well-laid plans and unanswered phone calls are the bane of this class of those who imagine they can have the best of both worlds. Perhaps to them it is a price worth paying.