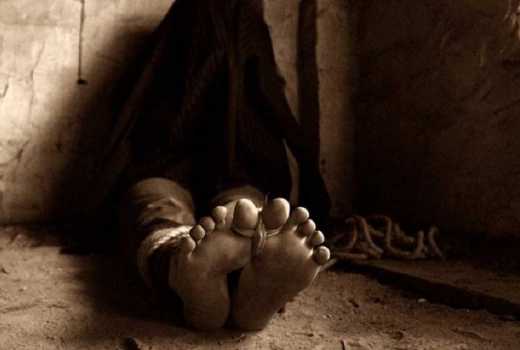 They have watched many crime series and now they are busy putting into practice what they saw and have been dreaming about.
Ugandans have taken the horror movie to a practical level and are now doing bizarre and horrific things that are stranger than fiction.
Their latest kick is derived from kidnapping and mutilating.
The public is yet to recover from the gruesome kidnap and murder of 28-year-old Suzan, whose body was recovered at the end of February after a three-week ordeal.
Suzan was unfortunate to have a father who is relatively wealthy. One day she was picked from her office in Kampala by kidnappers, whom she probably knew, as she seems to have gone with them peacefully.
Then the nightmare started for the family. The kidnappers called Suzan's parents, torturing their victim so they could hear her screams of pain and agony. They then demanded for money, in billions of shillings.
After a week or so, the kidnappers got impatient and chopped off two of Suzan's fingers. They sent the video of the gruesome act and the unimaginable agony as they did it.
They were sent several hundred millions of shillings and the parents tried to buy time as security agencies worked. 
The kidnappers started calling, telling them each of the moves they (the parents) were making like contacting police, including meeting the president.
Three weeks after they captured her, they killed Suzan, called the parents and directed them where to find her body. The body was found, freshly killed. All those days she had been living in pain and obviously untreated.
The kidnapping of Suzan is not an isolated incident. There have been several kidnaps in the past year but the families pay the money quietly and the victims get released.
In one case, three kids were seized together and their parents paid the ransom. The kidnappers even generously gave the kids some little money to take a meal at a restaurant where they dropped them off.
Some years ago, a little boy was kidnapped and the villains demanded cash. As the negotiations were taking place, they suffocated the boy to death.
When they were arrested, they said they had thrown a plastic bag over the poor boy's head to stop him from making noise. It was a particularly scary case because the house help was the one who had connived with the kidnappers to take the boy.
Ten years ago, we were blaming rebel chief Joseph Kony for abducting children and turning them into soldiers. We called him and barbaric.
Now people's children are being abducted, not for a political cause, but for personal greed.
Welcome to the new Uganda.