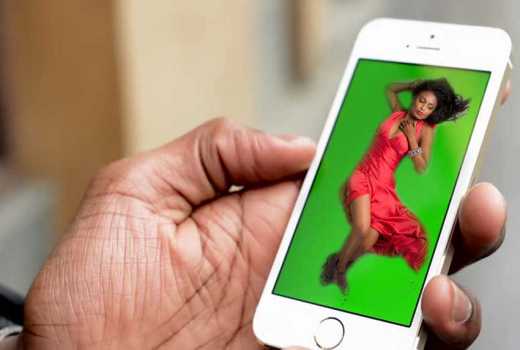 In this era of social media obsession, there is never a shortage of scantily clad, self-described 'models' for men to ogle at online. I don't consider myself a jealous woman. In fact, I am the 'chillest' girlfriend you will ever come across.
I don't feel threatened by my boyfriends' interaction with attractive women, online on in real life.
Having said that, some of my friends were surprised when I dumped a guy I was dating because he was following, liking and commenting on the pictures of one too many bikini clad Instagram models.
My friends argued that what he was doing was completely normal and expected of a man.
They further insisted that just because he was in a relationship with me, it didn't mean he shouldn't find other women attractive.
They declared that I was being unreasonable and acting out of jealousy when I chose to end my relationship with him over his online exploits.
The truth is, it had nothing to do with jealousy. I could care less about who a man I am dating finds other girls attractive or not. He is free to ogle and fantasise as much as he pleases over any woman. However, when this ogling is done in public, it amounts to disrespect.
His Instagram was open so I could see all his online activities. All of my friends and family could also see his online activities. So when he was commenting 'damn' and 'hot' on random provocatively dressed women online, everybody could see it.
It is embarrassing when my friends and family can see you blatantly ogling at some random woman's semi-naked photo online when you are dating me.
In my books, it is a red flag when your boyfriend's entire Instagram newsfeed is of women in skimpy clothes posing provocatively. The way I see it, a man can follow as many trashy accounts as he wants and comment whatever he wants on them when he is single.
Once you enter into a relationship, you should leave this childish behaviour behind. It is in bad taste to openly ogle at other women's semi-nude photos when you have a girlfriend.
There are plenty of men, both celebrities and ordinary guys that I find insanely attractive.
However, I don't go around leaving questionable comments or kiss emojis on their photos.
I don't do this because I have a boyfriend and I respect him and his feelings. I hold my boyfriend in high esteem so I would never degrade him or myself by blatantly ogling at other men's semi-nude photos.
I know what many of you are thinking; it is just Instagram. It is never that serious. Just because he is admiring another woman on a screen doesn't mean he is a bad person and that he would do something behind your back.
Besides, it is not like any of these Instagram models would ever give him their time of day anyway. He can look as long as he doesn't touch, right? Wrong!
Like I said, it is not about whether he would actually sleep with these women given a chance or not.
It is about respect and understanding that when you commit yourself to a woman, you are expected to act in a certain way.
You can look and ogle at as many photos of semi-nude women as you want but we'd rather not know about it. Show a little decency and keep it to yourself.
Related Topics