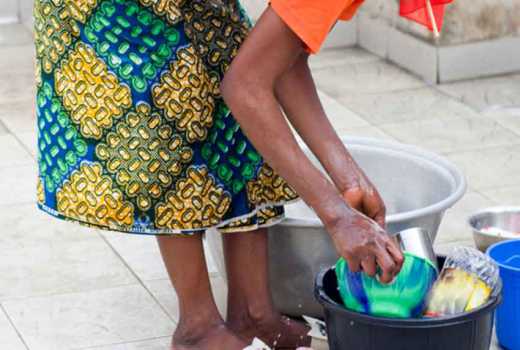 When sociologist Robert K Merton came up with the theory and law of unintended consequences, it is unlikely that he had the repercussions of house girl drama on families in mind.
But as it turns out, the dramatic antics that these domestic helps subject spouses to have resulted into all manner of consequences.
In some cases, they have led to marriages falling apart. In others, they have led to women resigning from work and turning themselves into housewives.
In yet other cases, these dramas have caused rifts between friends, especially those who glowingly recommended and vouched for the house girls who turn nasty.
In the case of Joseph Gichunge and his wife Leah Imaita, it was house girl drama that inspired them to start Jazza Cetre, a Nairobi-based bureau for training and hiring house helps.
Gichunge, who worked in a marketing firm, quit his job to focus on his newly acquired passion.
His wife, an engineer, also quit her job to focus on training house-helps on communication, dress code and phone etiquette.
"We train them on many things, including personal hygiene, time keeping, saving their money, housekeeping, laundry and cookery," said Gichunge.
Many people exclaimed halleluiah when January ended, and February set in bringing with it new financial tidings.
However, for many middle-income families, especially women, January is not only a 'njaa month', but it also comes with many challenges in the house management front.
Tens of working women would confess that they are currently settling down with new house-helps (to be politically correct domestic managers, DM), the former having gone 'home' for Christmas and never returned, despite numerous promises.
With the unexpected disappearance of the domestic manager, the working women in the last weeks have been inconvenienced, with some taking leave to 'arrange' themselves.
TV presenter Janet Mbugua seems to understand this frustration too well. In a social media post, she narrated her ordeal with house girls.
"It got to a point where it was too much that I started thinking I was actually the problem," she wrote.
She narrated about one who got pregnant and couldn't work anymore. She said she also had a short fuse who constantly made excuses for incompetence and throwing tantrums.
The next used to take selfies with her baby and share them on social media. Yet another one was always distracted, spending a lot of time on the phone, forgetting the baby.
So bad is the disruption for some families that it also affects men, some who had to skip work to help take care of the baby as the search for a new DM is intensified.
Following the tribulations, some drastic decisions have been made by couples, with the major one being that they would not have more babies.
In short, house-helps have become the modern day 'family planning pills' of sort for couple, with the harrowing experiences families go through in their hands forcing many not to have another baby.
House-helps drama are not limited to leaving the baby alone and fleeing, fleeing with the baby, 'slaying' the man, working with criminals to steal from homes or molesting the child.
Susan Wakesho, who works for a public relations company in Nairobi, decided not to have another baby after her trusted house-help took her through 'hell'.
"I have two girls, one is five years and the other one three. My husband has been suggesting we get another since he wants a son, but I do not think I will do it. Not with all those house-help dramas I have gone through," she said.
She now has a new DM, having fired the former, three weeks ago. According to Susan her previous help was an admirable, quiet girl and knew work well but she was full of disappointment.
"For the last three months I have been missing work most of the Mondays because my help does not show up after that weekend break. We had agreed that she goes off Saturday evening and returns Sunday evening," she recounted, adding that sometimes she used to show up on Tuesday with a million excuses.
She stopped the behavior but resumed after three weekends and when Susan investigated, she found that she was going to Nairobi's Kawangware estate, and not to her aunt's place as she alleged.
Apparently, with other house-helps from her home region, they visited a certain house in the slum, where they would be hosted by men for weekend 'bedroom marathons'.
"I took her to hospital for gonorrhea treatment and later syphilis. I gave up when one day I realized she had aborted," said Susan, adding that she almost lost her job because of the house-help.
The same girl had days before she was sacked run half naked from the bathroom into Susan's sitting room where she was hosting a chama meeting to pick her ringing phone that was charging.
Some years ago, Emily Akinyo recounted that she was shocked when she discovered that her house girl had been molesting her three-year-old son. Akinyo, who at that time was entertaining the idea of getting a fourth born, has never revisited it, four years later. Her husband tried to beg her, but she still resists the idea to date.
"We had planned to get four children, but that became a very unpleasant idea if we thought about house-helps. The children are now big, the older one is 12 years and can take care of others. I only hire a woman to wash their clothes at the weekend, but in a way we manage the rest of the days," she said.
Miss mboch and her antics
The case of a house-help in Buru Buru taking a photo with her employers' son, posting it on Facebook and threatening to kill the baby so that she can get married still reverberates in the minds of many parents, and it was not isolated.
For the Kamaus, the house girl 'owned' their baby on Facebook by posting several of his photos as she attended to him.
"My prince, I love you so much," read one of the captions. "It is time to get clean my prince," another caption said. But what alarmed her parents was this caption: "My baby, my prince, it is time to eat, suckle and sleep."
A review of the footage from the hidden camera the Kamaus had placed in their house made them realize the house girl was suckling the baby. She was fired. Luckily, the girl was not HIV positive. The Kamaus have not got the courage to get another baby.
Some crimes committed by house-helps have far-reaching consequences besides just deferring child-birth or doing away with it. Take the case of the DM who chocked to death her employer's son with porridge.
The death led to the separation of the couple as the man, who had brought the house-help, had resisted when his wife tried to fire her for an earlier sin. Four years later, both the man and the woman have not remarried and each has no any other children.
Mercy Mueni, a house-help, however, defended her colleagues saying that it is only a few who give the profession a bad name.
"Many of them do the bad things because of peer pressure. During off-days, we often meet and share our experiences and some wonder why others are not doing this or that yet their bosses are rude to them. If you are not strong, you fall into a trap," she said.
According to psychology experts, the bad experiences couples have with house-helps instill fear in them making the thought of conceiving unpleasant.
"Sometimes the decision not to have another baby after house-help drama may be out of choice, but in some cases the body just cannot allow because stress arising from bad experiences alters hormones making it difficult for conception to take place," says George Agunda, a psychologist in Nairobi.
Agunda isolates frustration as among things that make some house-helps turn to criminal activities.
"Some employers treat their DMs badly starting with poor salary, long working hours and abuses yet they expect much from them. Negative force attracts negative force," he said, adding that for some DMs, life challenges that include dropping out of school, lack of interpersonal skills, or failed marriages push them to criminal activities.