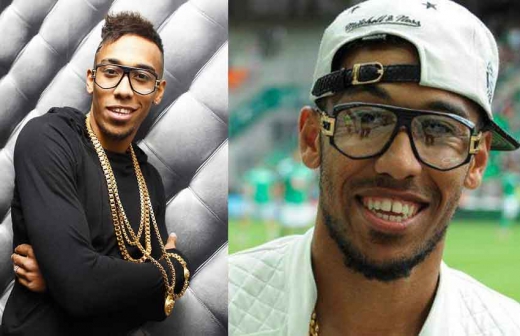 Gabon's national team is blaming orange juice for their loss to Morocco
Emerick Aubameyang said half of the team had upset stomachs after drinking the juice
Coach Antonio Camacho said it was strange for all players to have stomach upsets
Panthers, Gabon's national team, have a solid alibi on why they were recently suffocated 3-0 by Morocco in a Russia 2018 World Cup qualifier
The team is blaming orange juice the players took hours to the game for the 3-0 performance that crushed their World Cup hopes.
Borussia Dortmund striker Pierre-Emerick Aubameyang said half of the team and staff had upset stomachs after drinking the juice ahead of the qualifier in Casablanca, Morocco.
"The team and the staff were ill with upset stomachs. Incredible on a match day… Oh no, it's a good one! What orange juice this morning!" he tweeted.
Coach José Antonio Camacho reinforced the suspicion in an interview with Spanish media, noting it was strange for all the players to have stomach upsets.
"We believe it was the orange juice because those that did not have it were fine. I just had a sip so I didn't have a lot but I still spent the morning of the game going from my bed to the toilet," he said