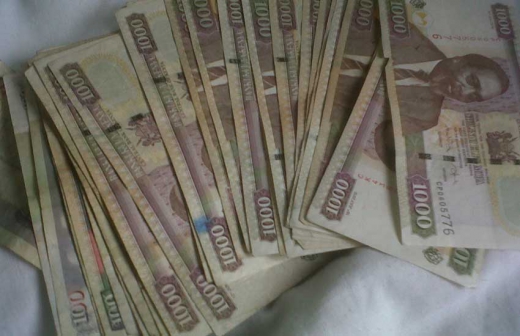 Sarah Minyatta had met an unidentified truck driver who asked her out
During the date, they spents Sh45,460 in meals, drinks and accommodation
The woman's date then vanished, leaving her at a hotel with a huge bill
A woman from Eldoret town learned the hard way that there is no such thing as a free lunch in this world. This is after her date vanished, leaving her at a hotel with a huge bill.
When a smitten Sarah Minyatta met an unidentified truck driver, she knew she had finally met the man of her dreams. Little did she know that he would land her in court over a hotel bill.
Minyatta was last week arraigned in court and accused of failing to pay for meals, drinks and accommodation worth Sh45,460 at a hotel in Jua Kali Uasin Gishu County.
This is after her date, who was expected to clear the bill, slithered out of the establishment through the washroom door and vanished.
The single mother is charged that, while in the company of other persons not before the court, she incurred the debt by falsely pretending that she would pay for the expenditure on May 8, 2017.
Minyatta, who is in custody, pleaded for leniency, saying she had been tricked by her new boyfriend to book into the resort, where they made merry for two days, only for the man to disappear.
"I had planned to travel to Nairobi, but the truck driver lured me to spend a good time with him. He said he had enough to squander and was in desperate need of company. He paid a bill of Sh27,000 bill for our first day but things went south when he vanished through the washrooms the second day, leading to my arrest," a teary Minyatta pleaded.
"I have three children who are currently not aware that I am in police custody. I am an orphan and pray that the court forgives me for the offence," she pleaded.
She will know her fate tomorrow (September 19) after a probation report is tabled before the same court.
Man in fake currency case tickles court with antics
A man who treated his friends to rounds of alcoholic drinks in Kakamega will spend 18 months in prison after he tried to settle the bill using fake currency.
Victor Wesonga was charged last week before Eldoret Resident Magistrate Emily Kigen with possessing forged bank notes which contravenes section 359 of the Penal Code.
The court was tickled with tales of how a boasting Wesonga invited his friends for drinks, telling them to leave their wallets at home for he was going to cater for everything.
The accused ordered drinks for himself and friends at a pub in Nangili, Likuyani constituency on August 15, 2017 where he is said to have bragged that he had enough cash to make his comrades crawl back home on their knees.
Trouble began when the cashier realised that the Sh1,000 notes the braggart gave him were fake and confronted him. Realising that his trick to defraud the cashier had hit a snag, Wesonga took to his heels.
The attendant reported the matter to Nangili police station whose officers fished the suspect from his hideout after a tip off from the public.
"Upon apprehension, the officers carried a body search on the suspect and recovered more Sh1,000 fake notes on him. The fake notes are before court as exhibit for this case," read prosecutor charge sheet.
Wesonga pleaded guilty to the charge, leading the court to convict him on his own plea of guilt.
"Your honour, it is my first time in court and I am a first offender be lenient on me. I have a sick child in hospital and promise never to repeat the mistake," he said in mitigation.
Ms Kigen ruled that the accused had a serious case to answer and handed him 18 months in jail without the alternative of a fine.