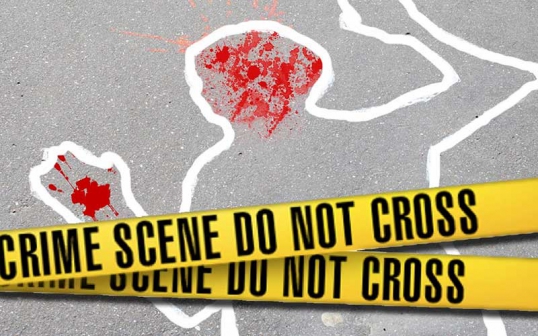 Villagers in Osiri, Nyatike sub-county in Migori County are still in shock after a man of God killed his neighbour who caught him red handed engaged in the act of rod with his wife in a bush.
While acting on a tip off, Tobias Oyoo, 32, trailed his wife and their neighbour, who happens to be a pastor of a local church, to a bush around Osiri gold mines, which was playing host to their amorous congress.
While confirming the incident, David Oula, the Osiri location chief, said Oyoo is reported to have pounced on the duo, clobbered the hell out of the pastor, even as his 28-year-old wife took off wailing for help.
The two wrestled, with the 34-year-old pastor, who claimed to have done so in self-defence, shoving Oyoo into a deserted deep gold mine where his dead body was discovered.
The chief confirmed that the three are members of Roho Msalaba church, a local sect among the Luo community.
"Oyoo and his wife had just solved their marital problem at my office days before. The woman's affair with the suspect was the main problem in the marriage," Oula said.
Oulu said the woman, after she discovered that the bush fight ended tragically, owned up and reported to him. The chief said he went to the crime scene with a team of locals to confirm the incident.
"When the deep mine was inspected, the deceased was found in it dead. It's highly suspected he was pushed in and landed on his head, which was cracked open from collision with sharp rocks," Oula said.
Nyatike OCPD Dishon Chebaka, said the three involved in the love triangle knew each other well and the suspect is still at large after the incident.
"The suspect's motorbike and the woman are at Macalder police station as we have launched investigation over the matter and a manhunt for the suspect," Chebaka said.
***
Still in Nyatike Sub County, a family in Karungu Location is at pains to explain the death of a young woman whom their 21-year-old son brought, introducing him as his girlfriend.
According to the boy's mother, Pamela Okoth, her son, identified as Fred Oginga, brought his girlfriend home for a visit. The two spent the night together. Come morning, there were no signs of life in the hut, hours after the boy left, telling his sisters and mother that he was going to buy breakfast.
The mother went to check on the girl around mid-morning, only to find her, whose identity is still unknown, dead. Police who visited the scene discovered a neck tie under the sheets, a used condom and that her clothes were intact without signs of a struggle.
The area assistant Chief Mr. Barnabas Majiwa said Oginga, who is now a suspect, left home to buy some stuff from the shop but never came back and is still at large. Investigations are ongoing.