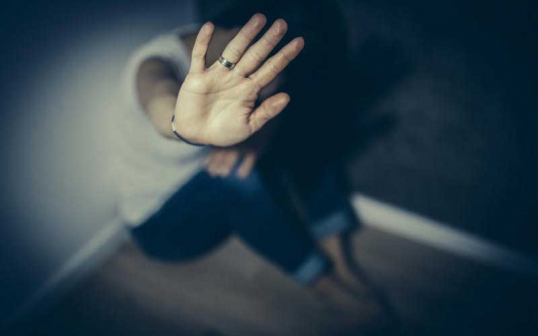 A Nigerian primary school teacher Blessings Omowera of The God Heritage School recently pleaded guilty to a crime of torturing and sucking blood from her pupils.
In what sounded like a script from hell, Mrs. Omowera confessed before Nigeria police that she indeed cut her pupils' fingers and drained blood from them for ritual use.
The secret torture at the private school in Ondo town of Nigeria came to light on the 16th of May when a pupil raised concern.
The pupil complained of pains to her father who confronted the school's administration for answers where Omowera was prominently mentioned.
She was arrested and later on her accomplice Sola Kalejaiye also a teacher at St. Monica Girls' Grammar school and a traditionalist.
Investigation reports from Ondo police area command pointed fingers at Omowera for "carefully slicing two Nursery and Primary school pupils' finger nails and fingers before squeezing out blood which she kept inside her handbag."
It is believed that she did the ritual; under instructions from an unknown cult in the country which is keen on finding human blood.
The affected pupils were identified as Marvelous and Dominion by the investigators who well knew that stating their real names would traumatise them.
Shortly after Omowera was probed she recorded a confessional statement at the police station implicating her alleged sponsor, Kalejaiye who she claimed send her for the assignment.
The news of the incident spread like bush fire making parents rush to the school and neighboring schools to withdraw their children for fear that the ritual had spread.
Ondo division police made a manhunt for Kalejaiye who apparently got wind of her pending arrest and gave in to nearest police station in the company of his lawyer.
There was commotion at the police division when members of the public gathered to have a glimpse of the suspects as the daring ones threatened to lynch them.
His family and friends experienced hard time convincing the milling masses that he was framed in the matter and that he was a self-respecting person who could not finance such a ritual.
Kalejaiye was taken to court together with his accomplice where he successfully applied for bail which he was granted promising to avail at the police station for investigations and attend court any time he was summoned.
He like, Omowera first confessed to the crime but later on withdrew his confession following instructions from his lawyer.
Mrs. Omowera, who pleaded guilty, will be sentenced while Kalejaye's case is pending awaiting a hearing date after a mention.