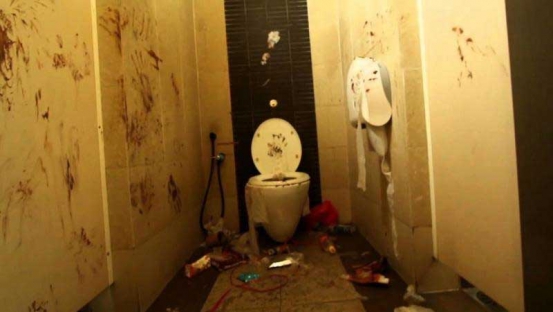 A toilet was designed to be a place of relief, solitude, reflection and purification. Going to the toilet is a moment of zen and nothing reminds us of our human fragility than the crapper. Outside the comfort of your house, navigating public toilets is not for the faint of heart.
Public toilets are disgusting and come with an advisory. Avoid at all costs. It might say ladies and gents, but all shreds of dignity will be gone after you use the facility.
The stench that wafts from these public facilities is an experience akin to chemical warfare. A clean public toilet is a luxury not to be taken for granted and rare is the traveller with a great toilet story.
Public loos in Kenya are in a sorry state and you would be better off exercising endurance than using them. Relief comes to those who wait. But all bladders have a breaking point and there comes a day of reckoning, when you have no choice but to step into a public toilet to relieve the pressing call of nature.
They might call it a rest room but there is no rest for the pressed traveller. Most public toilets will be found at petrol stations lined up with convenience stores and eateries. The cross-country buses make compulsory stops at these stations that now operate on a non-negotiable pay-to-use policy.
In most of these petrol stations where passengers get a bathroom break, they will also be charged for toilet paper. Strips of toilet paper are sold for 10 shillings. Buying rationed toilet paper is humiliating.
Those greedy bastards who manufacture the darn thing might as well cook up some justification for their exploitation. Inform the customer that the particular toilet paper brand is recommended by both doctors and plumbers and has medicinal qualities!
Most public toilets are in a decrepit condition. You step in at your own risk and only in case of an emergency. When you do. Do not touch anything, hold you breathe and certainly, do not look around.
Rarely do taps have running water. In their place, is a large plastic pail filled with water and inside, a floating jug. I pity the female travellers, who suffer the indignity of queuing up to use limited facilities that deteriorate rapidly when a busload of commuters descends.
Stench of neglect
Pay-for-use toilets are a standard feature in the country and the attendants diligently collect from customers who pay begrudgingly for lack of an alternative. It would not be so bad if one was paying for cleanliness, but public sanitary standards are not even good enough to wipe a floor with.
It is important to have loose change because like matatu conductors, toilet toll-collectors take offense when you flash a large currency note at them.
Public toilets should start offering monthly charges and an Mpesa paybill number so grown men do not have seek permission every time, they need to conduct a vital body function away from the comfort of their homes.
In smaller petrol stations the toilet is always locked. The single key attached to a crudely shaped thick wire that hangs on a nail in an office is handed out as a privilege. The fuel attendant issues strict instructions for the key to be returned in a tone that seems to suggest one could be fined for mishandling a toilet key.
Over the years, I have learned to assume a polite demeanour when requesting for the key to the toilet. The management (read watchman) reserves the right of admission and these toilet gate-keepers have a very low tolerance for motorists with an attitude.
In some restaurants, located in malls with shared facilities, they have a don't-eat, don't-pee policy, where customers can only access the toilet with proof of patronage, a receipt.
In most public facilities like banks, there are no toilets for the customers. If you need the bathroom, you will have to put in a polite request to access the staff toilets.
The state of the toilets in our airports is not exactly stellar. I am regularly profiled as a good guy, by a cleaner trying to shake me down for some spare change.
When I used to go clubbing, I would regularly bump into a cheery cleaner who would guilt trip me into giving him a tip. Not that I minded it anyway. You cannot be hard on a man who works in the crapper all day.
The places with the cleanest toilets are in swanky malls and up market hotels. The higher you go up the social strata, the easier it is to access a clean bathroom.
The state of public loos says loads about a country. They are reflective of a culture of sheer exploitation and neglect that is a way of life for ordinary members of public.
The toilet is an essential part of our busy lives and a basic public service but out here they are a place that illustrates the stark social differences and the stench of neglect that defines the privatization of public services for the ordinary citizen.
Related Topics