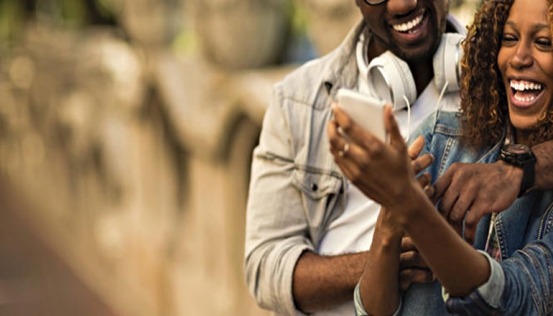 Years ago, the controversial Mr Kanye and Jamie Foxx had listeners dancing to their hit song, "Gold digger." And of course the song was written from a male perspective, obviously because since time immemorial it has always been men who have had to deal with gold digging women.
However, in 2017 there is an interesting paradigm shift, and a new trend that is taking shape. Lately, more and more single men are openly admitting to their desire to marry rich women.
And worthy noting is the fact that there has never been a time in history as there is now where women for one reason or the other are more successful both in the office and the business front.
Sweet-talker
As a result there is a new type of 'mnyama' prowling the dating scene — the male gold digger. Unlike the traditional male social climber who was willing to work hard the traditional way in order to afford the good life, the male gold digger is happy to get there on the back and sweat of a woman. The shame of it!
Ironically, it used to be that if a man could do it, so could a woman, these days it's if a woman can do it; a man can do it too.
Men have invaded our saloons, our beautification rituals and are now for the first time in the history of mankind doing everything from manicures, to facials.
Women's wardrobes have also not been left untouched, as men have discovered jewellery, the colour pink and are even attempting to sell floral prints as masculine prints. And now they have also discovered the art of gold digging, an art that, and I say this tongue in cheek, has been a preserve of women.
The most deceptive thing about Mr gold digger is that at first glance he looks very successful. He knows how to dress the part and is a sweet-talker. So do not for one second think that he comes with a sign on his forehead written, "Beware! I'm a gold digger". No! He is very sophisticated, suave, and has expensive taste.
He also has very good English, complete with a seductive twang, never mind where he went to school. Needless to mention he has good grooming, and hangs out in all the right places.
He knows how to look and talk rich and successful. He is very dedicated to his gold digging craft. If he has to hire a proper car to show off and make you think he is doing very well, he will do it. He will even take you to his friend's apartment in a high end address and cheat it is his.
Women beware
There really is no limit to what he will do to get you in 'the box'. He will take you out to expensive restaurants and pay the bill. But once he knows or believes he has reeled you in, he will hit you hard where it hurts most — your pocket.
He is that man who feels no shame in borrowing money from his woman. Who constantly asks for money for different emergencies, but never pays back.
He is that guy who will tell you to 'take one for the team' every now and then.
So women beware, the Kenyan male gold digger comes in all shapes, he does not have to be jobless; he could even be a doctor, a teacher, banker, an artist, a businessman, but with one goal — to find a woman to use as a stepping stone to the next level!