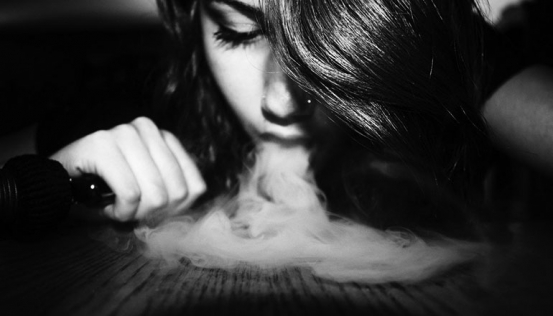 There is an interesting trend I have observed in the last couple of years. Women have fought tooth and nail for their space.
I have heard rumours being spread that women have had to work twice as hard as men to be appreciated. But the big question is, do the women have to smoke cigarettes twice as furiously as men to be noticed?
I have been to numerous entertainment spots, teeming with young girls. And while I would not expect them to limit their drinks option to mere sodas and fresh juices, sometimes the sort of things they consume in the pubs is scary.
There was this day my pal Frao drugged me to some upmarket pub west of Uhuru highway. I need not say that am an Eastlands fellow, so in this set up I was feeling like fish out of water.
But if you thought that this was the least of my problems, you got another thing coming. There were some young petite girls in a nearby table.
My trained and experienced eyes estimated them just barely past their second decade. Obviously, enrolled at some college perhaps studying law, or veterinary or even journalism.
But what surprised me most was the way these girls were smoking cigarettes and that thing called shisha.
To say that they can put to shame those old matatus that ply Magongo route in Mombasa or those on the Gikomba route in Nairobi is an understatement.
These girls were churching more smoke from their lungs that what it takes the old rickety Kenya Railways engine to coax into life.
One of them, in an apparent show of dexterity in smoking shisha, held up the smoke for so long that when it eventually came out I could hardly see the beautiful waitress who was serving us.
I can swear that there was no way all that smoke could have come out from one opening. Folks, I'm no medic, but I can swear that she must have smoked out that shisha from all the available, excuse me, orifices.
I mean, you look at a girl as she inhales the stuff from the shisha pipe, and you can see her petite body gradually blowing up like a balloon.
Smoke weed
When I was a young boy, I loved balloons. I would buy a whole set and spend the whole time blowing air into them and tying them into flaccid balls.
But when the knot becomes undone the balloon would produce a loud noise as it someone breaking wind as the air escaped.
Now every time when I saw these girls inhale the smoke with the veins on the neck swelling up like routes of a baobab tree, I could help but go back in time to remember my balloons and the noise they made as they burst.
With every puff, it looked like the poor girl would burst right in front of us, and I couldn't help, but wonder what part of her body would fall on my face.
Would it be her left hand, with which she provocatively held the stem of the shisha as she brought it to her lips ( I hope you get the drift, this is as far as my editor will allow; the title of this magazine not withstanding) or would it be her tiny boobs.
Luckily we changed the pubs before Armageddon checked in.
This is what they smoke in public. Chances of such women smoking weed are very high. Girls! Girls! Girls!
Related Topics