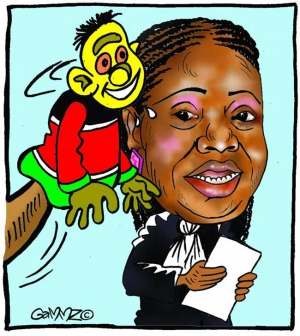 The setting is Seville, medieval ages, Russia. The Catholic Church is at its prime of authority and ruthlessness. The ecstasy of the status quo wouldn't condone the existential reason of the faith: The second coming of the son of man.
The Nazarene is back to disrupt the orgy of 'wicked heretics' burning in "splendid autos-da-fe". The Cardinal, Fyodor Dostoyevsky calls him the "The Grand Inquisitor", confronts Jesus Christ "live":
"Why have you come to meddle with us? And why are you looking at me silently and so penetratingly with your gentle eyes?"
Before the Nazarene could respond, the Cardinal yaps: "Get angry! I do not want to love you because I do not love myself."
The cardinal raps Jesus for promising men with bread from heaven: "Can it compare with earthly bread in the eyes of the weak, always vicious and always ignoble race of man?"
He believes Jesus lost it when he rejected devil's offer to turn stones into bread: "You would have satisfied man's universal craving, both individual and as mankind as a whole, which can be summed up in the words 'whom shall I worship."
The Cardinal then informs Jesus that they (the church) have since corrected his great work and have based it on miracle, mystery and authority: "And men rejoiced that they were once more led like sheep."
Why did the ICC come to meddle with us? Who told Ocampo to 'locomote' his incompetence all the way from Argentina? Who lied to ICC that the 2007 post-election violence was anything out of the ordinary? Since the reintroduction of multi-party democracy in 1992, haven't we watered the flower of democracy through recurrent post-election violence, with blood and tears of our brethren? In 1997, didn't we rout out the fellows in Rift Valley who refused to lie low like envelopes (or was it antelopes?) Didn't we flush out the non-Coastals from Coast to create uniform voting blocs?
ITCHY FINGERS
Haven't hate-speech, reckless talk and incitement been the characteristic theme of our political campaigns? Hasn't impunity been our daily bread from independence to this minute when ChaseBank is under receivership?
Why did Ocampo thrust his itchy hands into our affairs? Can ICC's promise of witch-hunt, malice and injustice compare to our merry-go-round of impunity, violence and shame? Can the stale specter of ICC process match the bliss we derive from being played like marionettes by the politicians?
Must not a few souls, a thousand or so, die before some high and mighty assume political office? Who prosecuted the British for the atrocities committed as they defended their idea of a Kenyan nation led by outsiders?
Haven't we always collected ourselves after our cycles of violence and moved on as a nation? Our institutions and leaders, haven't they always redeemed and reinvented themselves after catastrophic failures in critical times? Sometimes, even a simple change of name or role has done the trick. Didn't ECK recoup its glory after changing into IEBC? Haven't we seen indictees assume greatest offices, ex-convicts become MPs and ex-agents of impunity become senators?
Who told Ocampo that our memory is so big that we would remember the 2007 post-election violence in 2016? Has not his successor at the prosecution's office, Fatou Bensouda, heard of our novel and revolutionary "move on" philosophy?
The balloon of international justice the ICC was purporting to serve us exploded when the concept of sovereignty and self determination gained foot.
Our violence, our choice! Our self-determined route of ritually butchering a few of us every electoral cycle should be respected. Our national covenant of indulging in impunity until David Ndii's divorce papers are served must be tolerated. We have long appraised ourselves as a nation and agreed to base it on the shield of injustice. Our covenant is the trinity of impunity, violence and corruption.
ICC can go hug the nearest transformer.
Email: [email protected]