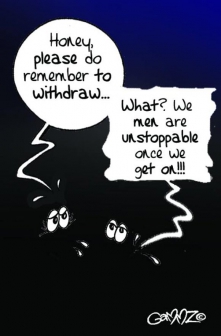 A document which should ring bells in highest political offices was launched a fortnight ago in Nairobi with little fanfare.
The Kenya Demographic and Health Survey 2014 report is a goldmine in understanding many aspects of the Kenyan society among them the next 'Nithi' where 'tyranny of numbers' will be mined.
But before that, I want to tell you the curious case of assiduous Makueni women using 'rhythm' method of birth-control and the conundrum of Tana River men wasting gallons of life-bearing fluids between sheets. In the report, 13.4 per cent of "currently married" women testified to use of 'rhythm', a timeless birth control method which entails skipping sex for the better part of the menstrual cycle to escape pregnancy.
The score is the country's highest and probably four times the national average for this type of birth control. The second highest prevalence of this type of control is Elgeyo Marakwet at 10.6 per cent followed by Kwale at 9 per cent, Machakos 7.5 and Narok 6.9 per cent.
The rest of the counties scored an average of two per cent of 'rhythmists'. But if the drought Makueni men are exposed to surprised researchers, their Tana River counterparts baffled them. The county recorded the highest use of 'withdrawal' method, regarded the oldest method of birth-control.
The high of 4.3 per cent of Tana River women relying on this method to cheat pregnancy is four times the national average of one per cent. Only Kajiado, Narok and Kwale hit past the two per cent mark in terms of withdrawals.
Conversely, some counties recorded zero per cent withdrawals. This means, among other things, that their men are unstoppable once they get on. These areas are Garissa, Wajir, Mandera, Marsabit, Kitui, Murang'a, West Pokot, Turkana, Vihiga, Kisumu and Homa Bay.
Migori and Trans Nzoia counties are the only counties which recorded use of female condoms at 0.3 per cent and 0.1 per cent respectively. Effectively, female condoms are unheard of or unused in the rest of the counties including Nairobi.
On the other hand, at 5.7 per cent, Siaya led the pack in wearing and use of male condoms to control births. Neighbouring Kisumu and Homa Bay counties tied a distant second at 3.5 per cent each while Trans Nzoia came third at 3.2 per cent followed by Kiambu 3.1, Tana River 3 per cent, Mombasa 2.9 and Meru 2.8.
Record high
West Pokot, Mandera, Marsabit and Kitui recorded zero per cent use of male condoms meaning there's less rubber disposed of in those areas. Busia County scored the highest of women with implants to control births at 23.6 per cent followed by Kisumu at 21 and Vihiga at 16 percent.
Eastern counties led the pack in terms of using injectables to control births with an average of 37.9 percent. Tharaka Nithi and Meru Counties led at 44 per cent followed by Nyamira, Kisii and Machakos with 42.6, 41.6 and 41.6 per cent respectively. Makueni leads in yet another front. About 10.2 per cent of their women are sterilised. Again, this is a record high from the national average of 3 per cent. Put different, 10 out of every 100 women in Makueni are sterilised.
Birth control
They are followed by Nyeri women who scored 7.3 per cent female sterilisation. On the other side of male sterilisation, Nairobi and Nakuru are the only counties which recorded cases of "eunuchs" at 0.1 per cent and 0.2 per cent respectively. Kirinyaga and Murang'a counties led the pack in the popping of pills by scoring 26 and 22 percent respectively. Nyeri was close by at 16.7 per cent, Embu 15 per cent and Nairobi 12.5 percent.
Of all the 47 counties, the three North Eastern Counties of Garissa, Wajir and Mandera recorded poor uptake of birth control methods, be they traditional or modern. No man or woman was sterilised in all three counties and neither did their women practice rhythm nor do their men withdraw once on. Garissa and Wajir recorded minimal use of male condoms at 0.1 per cent while Mandera recorded zero use of the rubber.
Needless to say, in all the three counties, the female condom is a myth. The only birth control methods used in Mandera are injectable at 1.5 per cent and pills at 0.4 per cent. You do not need any prophesy to know that the new tyranny is up in the north. As other regions pull all stops to neuter births, the north is working day and night to fill the world and subdue it.