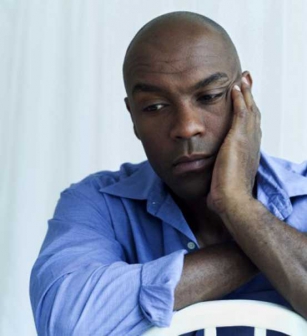 As the festive season comes to an end, my heart bleeds for those dumb men of Kampala city who have been doing things they consider manly and are now suffering with hangovers and empty pockets.
I was going to pray that their brain power in 2016 matches their physical muscle, but then I realise they do not have much in the physical area either, seeing how they are wasted by booze.
Let me take a quick assessment of how we have got out of this festive season. For us girls, we have some new party dresses to use for several occasions in 2016. I also got a couple of nice shoes to show for this festive season
Looking at the short-term benefits, the hairstyle I did will take me through January looking cool. I also met a few interesting people, some of whom will be useful contacts. But above all, I caught up with the family, got updates about the aged and the ailing and got to do some counseling with the young relatives who are at different stages of their education journey.
A look at the brothers is not very encouraging. As soon as many of them got off work in the Christmas week, the drinking started. They drunk like there was no tomorrow and when tomorrow came, they drank some more.
I hear they believe that the best way to cure a hangover is to stay drunk! So they sat in different bars watching football and allegedly talking business in between.
You want to know the business they talk about? They talk about a guy called Sudhir. He is reputedly the wealthiest man in the country. These brothers will spend hour discussing and arguing about his latest business acquisition, his recently opened mansion and who his partners are.
Learn a lesson
After exhausting the debate on Mr Sudhir, they turn to the other real men who do serious work in town and dissect them, argue about how many latest Range Rovers they have and which new businesses they have started.
This festive season, they have of course been arguing about the fortunes of the candidates in the presidential and parliamentary races.
When those who have families get phone calls reminding them that lunch or dinner is getting cold, they claim that they are discussing something with some very important people.
Half of the brothers left town and headed to their villages of origin where they caused traffic jams  on the muddy roads during this El Nino season. They splashed many a villager with muddy water as they go to church.
Those who went to the village for the festive season spent even more than those who stayed in town. You see, they have to prove to the village folk that they are doing well.
As we speak now, many of these brothers are desperately sending messages asking us to send them  money for fuel to return to Kampala.
They are offering sinful interest rates. I am keeping all their messages for evidence. One fellow I sent $30 (Sh3,060) said he will pay me $45 (Sh4,590) in mid January while another I lent the same amount desperately offered to pay $60 (Sh6,120).
As I pray for these derailed brothers, my fear is that they wont learn a lesson and will behave in the same way during Christmas 2016. Or worse.