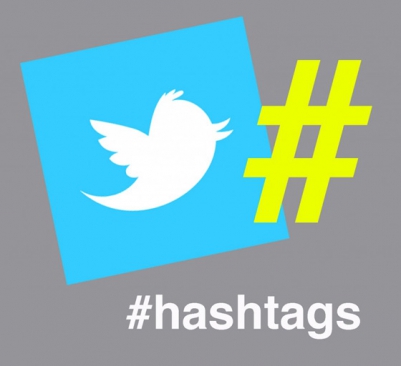 The past seven days must have been very hectic for Kenyan 'netizens', or those who stroll through Kenya's virtual streets, mainly Twitter-verse which is where Kenyans fight all their local, regional, international and even interplanetary battles. This is the place where political enemies face off, and political analysts, strategists and self-proclaimed communication gurus display their ignorance, dumbness and imbecility and prove that one does not need a functional brain to work for politicians.
In the past week, there have been so many hashtags, the nation's new weapon which is used to fight ideas and thought processes or to promote causes, ethnic bigotry and just plain stupidity. Kenya is a hashtag nation, and I am made to understand that there are even 'Hashtag Warriors', who are also known as 'Paid Patriots' or 'the Hashtag Brigade' and theirs is not to reason why, but to do and get paid.
The 'Hashtag Warriors', who should be made part of the country's defence forces, crawl all over Twitter-verse, and generate hashtags faster than their brains can produce more brain cells to help them think through their posts, and with their brains, not fingers.
It is not easy to tell if these hashtags are getting the desired results, or they are all in vain but methinks that the Warriors are not doing enough and should up the ante if this country is to prosper or if its economy is to grow tenfold in the next one month. As a matter of fact, if Kenya is to achieve Vision 2030 in a matter of months, the Hashtag Brigade will have to generate more hashtags, and at a faster rate.
Of late, they have been on the teachers' unions, and their hashtags will not help this country's education standards improve. Instead, the Brigade should come up with a hashtag extoling the achievements of the education Cabinet Secretary — the man whose actions in the past several months prove that he hates, yes, hates, Kenya's school-going children and will do everything to see them fail their examinations, and in life.
Then there is the small bit about public funds that cannot be accounted for. The Hashtag Brigade has generated all sorts of hashtags to prove to Kenyans that they are just making noises about non-issues and yet the money is safe, probably in personal accounts. When the Auditor General also raised queries about some funds, the Brigade went to war, and started asking who the auditor general works for, and how, and why he could fail to give the government a clean bill of health.
Such hashtags are not doing well for this country's fiscal discipline and the Brigade should have generated a hashtag that encouraged all public servants to steal as much as they can while they have the time and stash it as far away as they can so that the country can continue borrowing, and the so-called common wananchi can continue suffering.
When some sugar miller, in which the government has shares, posted loses, the Brigade hit back with a hashtag to prove to Kenyans that it is the auditors' numbers that did not add up, but the company was doing just fine. Again, they were a bit below the mark. Their hashtag should have shown all the surplus profits the company had made.
This could have encouraged farmers, suppliers, creditors and all those the company had not paid that they were going to be paid sooner than they ever thought and they should just continue doing business with the loss-making sugar miller.
Countries, and their economies are built on hope and coming up with hashtags that do not sell hope, false or worse, is not the right way to go in a country where the voiceless are so many — and they are continuously being told to shut up because they are making noises about non-issues.
Of late, the parental authority has been speaking from both ends of its mouth — as usual — and telling Kenyans about resources that have been put aside to help mitigate the effects of the El Nino weather phenomenon. You can be sure that when El Nino will come, these resources will disappear in clogged drains, and those who will ask where they went will be met with hashtags — even though they will not have the gadgets through which they can read the State-sponsored postings.
They will most likely be told that they need to get their priorities right, after all, the government is putting all monies in infrastructure and development and health and housing and education and they should not complain about minor things like drainage and lack of health facilities and roads and schools which will have been swept away you know.
Yeah, for the government to make the lives of the citizenry better, it will be forced to reduce its expenditure on development projects and infrastructure and health and education and all those things that are supposed to make the lives of the citizenry better...
The Brigade should not wait for such a time. Ideally, it should generate a hashtag now, and tell off the El Nino weather phenomenon so that it does not touch Kenya's shores. That way all those monies that have been put aside, can disappear in the pockets of politically correct individuals or special citizens who will then be praised for improving the lives of Kenyans because they flushed hundreds of millions of shillings down the toilets.
Related Topics