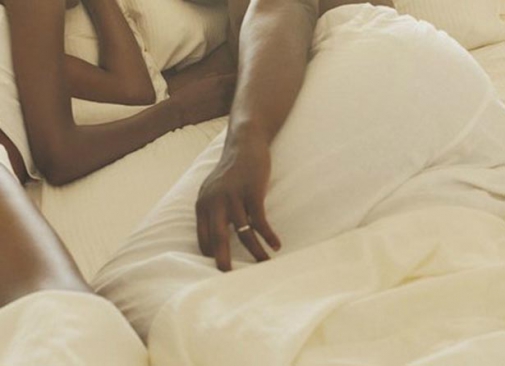 It was a tragic end for a woman in a village in Shikhambi, a rural outpost in Kakamega County, as she gave up the ghost during a deadly, night-long bedroom marathon with her loving and caring husband.
The man, a boda boda rider only identified as Papa, is said to have been dumbfounded when he woke up and found his wife dead after a night of 'gland-to-gland' combat.
So traumatised was the rider that he bolted to the area police post to report the incident, lest cops read malice when the matter came to light at first light. It is alleged the woman, only identified as Caro, died after engaging in the 'act of rod', against a doctor's warning. She had been ill and the doctor asked her to abstain from making love to her husband.
The woman had apparently undergone three surgical operations after she delivered her first child, now 8 months old. It is the complications and pain of the last operation that made doctors warn her against 'hitching a romantic ride' from her husband before she could heal properly.
 But out of curiosity and urge to get laid, the alleged rough rider who seemingly has a greedy fascination for the forbidden fruit, insisted on taking her on a pleasure ride, just to see what would happen.
It is unfortunate that they didn't make it to their destination. Midway, Papa reportedly rolled over and slept after she began weakening and gasping for breath after she painfully begged him to stop. Neighbours were awoken to the sad news, not knowing what to do next.
 Shockingly, when the panic-stricken man reported the matter to police, they initially dismissed him as a mad man.
They asked him to get lost, claiming that they were not in the mood for such jokes.
 "Go away, what are you are trying to tell us. Solve your problems with your family members and wife without involving us.
"We have more pressing matters to attend to, if you wanted tips on how to handle your bedroom affairs, we are sorry this is the wrong place. Get lost!" a cop reportedly dismissed and reprimanded him.
 The man later recorded a statement after police confirmed the tragedy. However, the man's realtives pleaded with the woman's kin and the matter was withdrawn from police. The two families reconciled and allowed the man to bury the woman, seeing as he had paid dowry for her.
Unfortunately, it's double tragedy for Papa because his employer, who doesn't want to be associated with him, has fired him and taken away his motor bike.
Villagers are still reeling in shock, and can't wrap their minds around the circumstances that led to the bruising (no pun intended) death. This is after initial rumour that the woman had died out of 'sexual sweetness'.