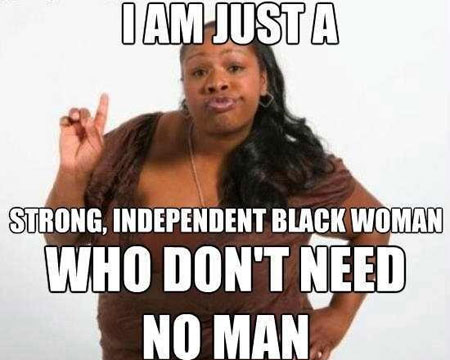 In the modern lifestyle, just like good tomatoes in the marketplace, there are many good girls gone bad. And, my friend, once a good girl is gone bad, is now bad for good! Last week, early in the morning I almost choked on my morning coffee as I was reading this rag. Look, it is not nice to nearly choke on your coffee, especially on Mondays.
No, I was not nauseated by a hangover attributable to weekend escapades with my boys. I was horrified to read the Feminist column above this one, written by my dear sister Anne Muiruri as she went about misguiding young women. It is people like Anne who are responsible for the loneliness that we see in women approaching menopause.
You professional women are being lied to that you should not be submissive. Let us disabuse you the notion that as a woman you cannot be successful in life if you are submissive in your marriage. For the women that may have bought into that school of thought, just what do you suppose the phrase, 'behind every successful man, there is a woman' means?
It means that the success enjoyed by the man is partly attributable to his wife, and so the wife is also successful, even from her submissive perch. By the way, let us not confuse matters here ladies, you can be independent, and still submissive. I know a couple of my boys, who have no qualms dropping their wives at friends' parties, and making arrangements to pick them later on.
If my wife says she is going out on Friday night, I am cool so long as she will go out after she has put to put to bed and nicely tucked in my two beautiful daughters. After that, she is free to drive herself to her pals', and if she expects to dabble into some red wine, I am happy to collect her at some appointed time.
What stops such a woman from not enjoying herself on occasion? Ladies, if you think being independent is leaving work and heading straight to the bar, you are so wrong. That is being juvenile. Professional ladies ought to go home first, freshen up and change into some evening or club wear.
That bit of going home was invented by us men so that you will have some time to make us a meal or at the very least tuck the babies into bed. I hear them say that today's woman is liberated. Who isn't? Girls, didn't Dedan Kimathi die fighting for our liberation? Have we not put up a statue of the venerated man out of the deep appreciation we have for freedom figthers?
If being liberated means you cannot make a decent meal for your children or make a village delicacy for my mother (yes her) then you are not liberated, you are a good for nothing. You are a woman who foolishly believes that turning a profit for your employer is more sacred than caring and loving your own blood and flesh.
You cannot be married and still maintain the college life timetable. No way. Still, getting married is not giving up independence.
With the passage of time, wisdom and maturity, like hot milk in a sufuria, tend to swell up and manifest themselves. We, the men of this continent expect nothing less from our women.
Related Topics