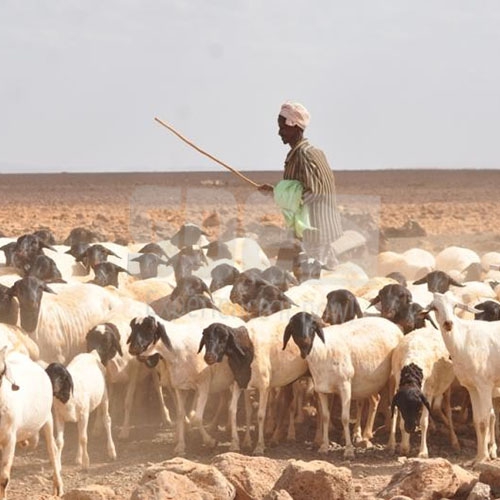 You must have seen Maasai herders turning the city into shamba la wanyama with hundreds of their cattle.
Abba Mburu, a business analyst, says cows are biological assets with their value being determined by market forces and "If the Maasai has accounted for his cows, and the net worth is greater or equal to a million, then he is a millionaire."
The Nairobian spoke to one Maasai cattle herder, Shukuru, who lives in a Manyatta sandwiched between two concrete flats in Embakasi's Tassia estate.
His is a family of five - two school-going children, an elder son and his wife. He has 60 cows which he walks to Utawala dressed in his shuka and a pair of shorts.
He sells milk and blood, making not less than Sh2,000 daily, or Sh60,000 a month.
One cow at the curret market value ranges between Sh10,000 and Sh15,000. His 60 cows are thus worth Sh100,000 short of a million at Sh15,000 each.
He told The Nairobian that his cows enabled him purchase two matatus, which ply the Fedha-Tassia route, raking in Sh3,000 daily.
His son drives one of the matatus, so it's a family business. In a month, they bring in Sh90,000, which plus the Sh60,000 from the cattle adds to Sh150, 000, or Sh1.8 million in a year.
Yet, he lives in a Manyatta between two flats! He told The Nairobian he can afford a flat, but he's more comfortable in a Manyatta.
Maasais with cows going for about Sh50,000 means 100 heads of cattle translates to Sh5 million, which they herd around without much security.
Sissey says a Maasa with their cattle is an unlikely millionaires as "he has a Sh1 million value." His lifestyle belies his wealth and "their traditional lifestyle would make one imagine they are miserable, yet they are millionaires," notes Sissey.
-Irvin Jalang'o
Related Topics