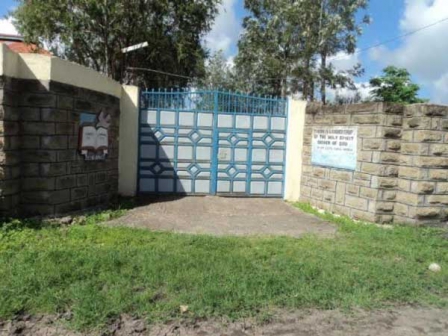 A senior pastor at the Truth in Leadership of the Spirit Church of God in Ruai has denied claims that they conned members into selling their property.
Speaking to The Nairobian, some of the members claimed that the church informed them that the world was coming to an end on May 21, 2011.
They claim they were instructed to sell off their property and spend their cash quickly.
It is alleged that one member even gave his Sh1.5 million retirement benefits to the church.
Faith Kamau, an ex-member who recently parted ways with her husband said, "I was a member of the church for more than 10 years, but I later quit. The senior pastor started advising members to give up all their money and shun sex lest they fail to receive God's blessings," she said, adding that, "I decided to leave, but my husband has remained a member to date. At some point, he started avoiding me completely. He refused to eat my food, sleep in the same bed with me and even denied me conjugal rights," she claimed.
Faith claims that her husband, who also reportedly abandoned their children, was received more than Sh1.5 million on retirement, but contributed all the money to church projects.
When contacted, the church's senior pastor, Jane Wangari, did not deny or confirm the allegations but said; "I don't care whatever has been said, just publish whatever you have heard."
Some members allegedly engaged local authorities to arrest the church's leadership. Kahawa area Chief Christine Makinei told The Nairobian that, "Some cases have been reported in my office, even allegations that married couple are advised not to sleep together were brought up and I advised my assistant to follow up."
Makinei added: "I might not have the power to do much because the law provides for freedom of worship. At the moment, the members, we understand, worship in the house of one of the members, thus making it a little tricky. But I know the senior pastor very well."
Related Topics