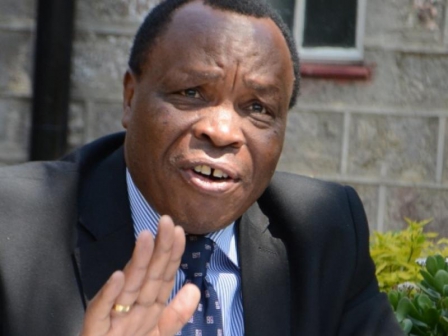 Nyandarau Deputy Governor Waithaka Mwangi has urged men to stop snooping on their wives' phones.
He claimed snooping has resulted in many men committing suicide after finding out their wives were cheating.
The deputy governor told The Nairobian that he is aware of more than two cases of men who attempted suicide after going through their wives' phones.
"On December 12, a man attempted to kill himself by taking pesticides after finding suggestive text messages on his wife's phone. In one of the messages, a man was inviting the wife for a date," he said, adding that, "Sometimes these could be 'innocent' texts. I urge men to keep off their women's phones, like they do their panties."
He noted that,"Such cases are common in North Korea and we don't want them to be replicated here. Just because you love your wife doesn't give you permission to check her phone. A woman's phone is like her panties and we must respect that," he advised.
Related Topics