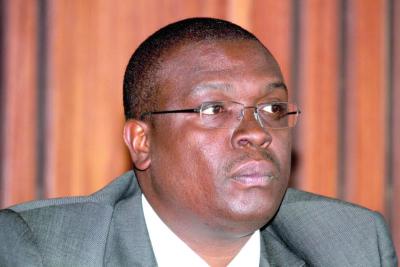 He headed the Nairobi City Council where land-grabbing was a sport. Mwaura Samora spoke to former Town Clerk Phillip Kisia about the faceless mafia who have even grabbed police stations
How does one grab public land?
Simple. Those entrusted to hold land in trust hive off plots as private land. Things easily got out of control because of our flawed land laws, which allowed county councils, the Presidency and the Commissioner of Lands to allocate public land. In fact, most of those who own property in Nairobi benefited from past legal loopholes. Then there are those who use their offices to generate fake documents to allocate public land.
Some people just can't see an empty piece of land, whether public or private. They steal the plots, which are later sold to unsuspecting Kenyans. It is so hard to repossess public land after it changes hands.
But how do you grab a police station or land belonging to the military?
First, it was a mistake by our founding fathers not to issue title deeds to all public facilities like police stations, public schools and health centres.
Some of this land do not even have letters of allotment. This is why they have become easy targets for cunning land grabbers. President Uhuru Kenyatta's order that all public schools be issued with title deeds should have been done long ago. But it is really daring to grab State lodges as was revealed by the lands commission...
State lodges have huge tracts of land without deeds. In the case of the 32 lodges, one just needs to hive off a piece and get a title for it. However, grabbing a State lodge requires the complicity of well-placed officials in the Ministry of Lands and other government offices.
When you were a Town Clerk, wasn't it still easy to grab a piece of land?
Yes. In fact, I was offered parcels of land in Karen, Kileleshwa, Lavington, Thome and Mombasa Road. I was offered a lot of land worth billions of shillings to go slow on the cartels. They wanted me to look the other way and let them do things the way they were used to. But I thank God I never took anything since my conscience couldn't allow me. I would have been a billionaire today.
Who protects these faceless land mafioso?
Land grabbers cannot succeed without the help of officials at City Hall and the Ministry of Lands. These officials sign documents and provide information about land that is not demarcated. Who knows when a lease has expired? These are the grabbers, and they are well-protected by their accomplices in State offices.
Is the government powerless when it comes to unmasking land grabbers?
In the past, there was lack of political will, despite the fact that the grabbers were well-known people. I remember a time, when I was the Town Clerk, when we were supposed to demolish buildings that are on the flight path in Eastleigh. I got a call from a very high office the night before, instructing me to stop the demolition. After the call, the security and equipment that were provided for the exercise were withdrawn. I couldn't continue with the task. But now, for the first time, I am seeing an executive that is serious about curbing land grabbing. Maybe it is because the current president is rich and is not interested in amassing wealth.
Would you say officials at City Hall and Ardhi House are behind the problem?
City Hall had no asset lists, which made corruption easy. On the other hand, the national land officials are aware of the availability and the use of various government lands, which can only be changed through county officials. They ensure that the correct documents are processed for illegally acquired land.
How many pieces of land have been grabbed in the city?
I don't know the exact number. You should ask my good friend Governor Evans Kidero and his team to give you that information.
But I can say, as a former Town Clerk, that Nairobi County had land in Karen, South C, Eastleigh, Muthaiga North, Upper Hill and Woodley. The question is, have these lands been grabbed?
Is there a solution to this menace?
The solution is to issue title deeds and fence or mark the boundaries of these lands with beacons. Strengthening the land courts could also help.
The Lang'ata Road Primary School land was allegedly allocated in 1990. Were you aware of this during your time as the Nairobi Town Clerk?
I was not aware of the allocation, and since the matter is in court, I don't want to comment on it.
Is activism the way to reclaim 'stolen' land?
Activism is good and sometime it works as we have seen, but it is not sustainable. We should follow the due process of law to completely eradicate this menace.
Some houses belonging to the defunct City Council have been grabbed. What is the way forward?
These houses must be repossessed and the culprits prosecuted. That is the only way forward.
Do you think Governor Evans Kidero is doing enough about land grabbing?
In my view, he has done zero. In fact, he has taken Nairobi County back to the days of unchecked thieving. I had started putting measures in place that had he furthered, would have led to the recovery of a lot of stolen property.
How has the Lands and Housing CS Charity Ngilu fared so far?
I think she has tried, but she needs to do more than just cosmetics to deal a real blow to the land cartels.
Related Topics