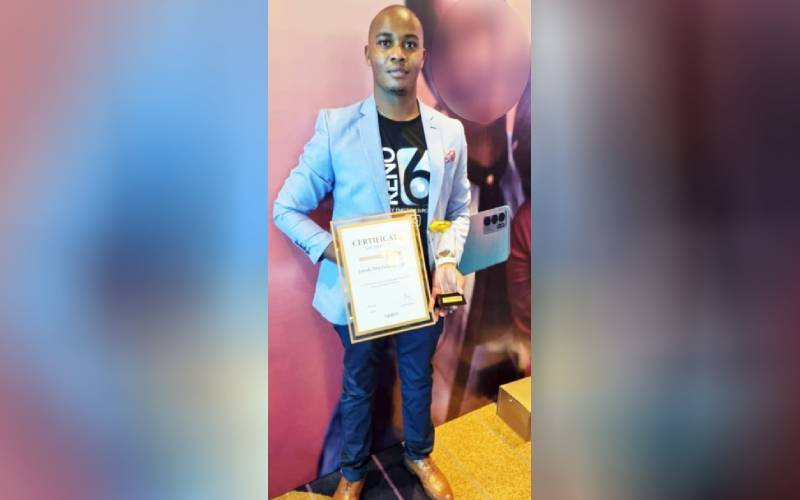 A 95-kilometre journey between Meru and Embu, that would have taken Josiah Muchoki some two hours, ended tragically on Sunday, July 24.
Muchoki, 25, had visited his electronics shop in Meru, and was on his way back to his workplace town of Embu, when he died in a bus accident.
Muchoki worked as a salesperson of a mobile phone company, and had diversified his sources of income by setting up a mobile phones and electronics shop in Embu.
He was among the 45 who were aboard the ill-fated Modern Coast bus that was heading to Mombasa from Meru.
The public service vehicle is alleged to have lost control and plunged into River Nithi.
The bus had left Maua Town at 3:30pm Sunday, said Modern Coast agent Solomon Wafula.
"It was heading to Mombasa via Meru and Nkubu routes," said Wafula.
Muchoki's elder brother Charles Wambugu told The Standard that the deceased had made a "quick visit to Meru to monitor the progress of his electronics shop, and was on his way back to Embu, where he worked, when the accident occurred".
"He was satisfied that his Meru shop was operating smoothly, and decided to return to Embu on Sunday," said Wambugu.
"It breaks my heart that our lastborn sibling is dead," added Wambugu.
The deceased's brother urged the government to help the family members of the victims to foot transportation and funeral costs.
The Nithi crash death toll rose to 35 on Tuesday, July 26 after one more survivor died during treatment at the Chuka County Referral Hospital.
Other victims who died in the Sunday crash include 70-year-old Sabina Mulwa and her 55-year-old sister-in-law Margaret Kariri.
The two left their home at Michii Mikuru in Tigania East, and were heading to Mombasa for a relative's wedding.
Margaret Kariri's son Samuel Thuranira, who was also aboard the bus, survived the accident, and is receiving treatment at the Chuka County Referral Hospital.
"We're devastated following the tragic accident that has claimed the lives of my mother, Sabina Mulwa, and that of my aunt Margaret Kariri," said George Kaleria, the son of 70-year-old victim, Sabina.
Another person, Rajab Marete, said he lost a cousin and "some neighbours" in the Nithi accident.
Police suspect that the driver of the Modern Coast bus, Paul Nyarua alias Simba, was speeding, when he lost control of the vehicle, plunging 40 metres down the Nithi Bridge.
The driver's widow, Beatrice Wakothie, however said on Monday that her spouse had earlier complained about the bus's regular brake failure.
"The management of Modern Coast bus services, however, did not listen to his complaints," she said.
The National Transport and Safety Authority (NTSA) has since suspended the operating license of Modern Coast bus company as investigations into the Nithi accident continue.
A man of Caucasian descent, two teenage girls, a medical doctor and a Meru Polytechnic student were also among 35 killed in the accident.
The River Nithi bridge is a blackspot that has claimed tens of lives over the years, with the highest number of fatalities registered in 1998 when the now-defunct Stage Coach bus killed 56 occupants.
Following the latest incident, Leonard Njeru, a resident of Nithi, asked the government to address the dangers posed while driving at the spot.
Related Topics