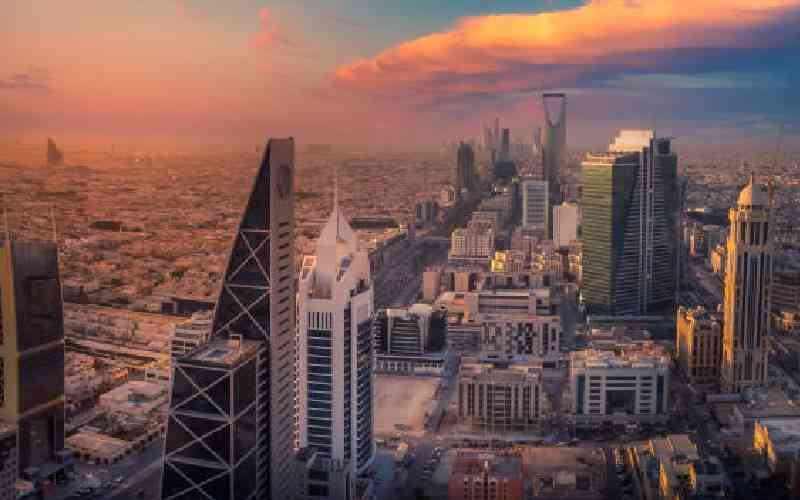 A family in Malindi is in distress after their daughter who left the country in March for greener pastures in the Gulf went silent.
Elizabeth Ngowa, said that her sister, Janet Fikiri, was in a jovial mood when she left for Saudi Arabia with the hope of changing her life.
"She left on March 29 this year and she never communicated to us whether she arrived safely or not. We don't know if she is employed or not and when we inquired from her agent three weeks later, we were told that she was mentally ill and could not be employed," she said.
Ngowa added that efforts to bring her home have been fruitless since the agent keeps changing statements on her sister's condition.
"My sister was in good health when she left for Saudi Arabia and we were shocked when the agent told us she was now mentally ill. We demanded they bring her home, but we are now in September and we have not seen her. They lied that she missed her flight. Later, they informed us that she was dead. We are confused. We want our daughter whether dead or alive," she explained.
Ms Janet's mother, Dama Tsofa said she is in pain and the only thing she wants is her daughter.
"If she is mad, why are they not bringing her back? I am now distressed because I have my grandchildren who are wondering where their mother is," she said.
Human Rights group MUHURI has urged the government to stiffen the labour regulations to protect Kenyans against exploitation by rogue employment agents.
Ms Affey Swalleh, an official with MUHURI, said that the lack of proper regulations in the labour industry was a contributory factor in the mistreatment of Kenyan workers, especially in Saudi Arabia.
"The challenge is that most of these agents are not genuine and they are not documented by the government. An audit of these employment agent firms should be undertaken to weed out cartels. And to Kenyans, before you fly out of the country for a job, you should do a background check of the agent you are dealing with to avoid trouble," she said.
"We cannot tell them not to go when they are genuinely looking for jobs, hence we need to get them alternatives at home if we need to stop the exodus to Saudi Arabia," she added.
Stakeholders now want the government agencies dealing with labour issues for Kenyans working outside the country and employment agents to work closely with Human Rights groups to enlighten job seekers about what they are looking for, how to get the best and how to conduct themselves with their employers.
Ms Trizah Bwire, an official of Sema Nami Mamama, a community-based organization based in Malindi town, Kilifi County, said the collaboration of stakeholders would enable both the employees and their employers to understand their rights which will go a long way in addressing mistreatment.
"We have some agents who work with us human rights activists here in Malindi because most of these girls are never prepared psychologically when they are going out. There must be systems put in place in host countries where our women will be received and empowered before they are released to their employers. I have been urging the agents to involve stakeholders," she said.
She added: "The language barrier, I think, is the main cause of the sufferings of our women since they find it hard to communicate with their hosts. Some, we are told, they communicate through google Translate which might translate wrongly and anger their employers," she said.
Bwire argues that most girls are desperate for jobs and have no option but to accept what life offers them. "The jobs are well-paying because a house girl is paid Sh30,000, which is better than the Sh10,000 they earn in Kenya. We cannot stop them from travelling. But they must be empowered and given enough information," she said.
Most of the ladies seeking jobs in the Middle East are class eight dropouts, they neither understand English nor Kiswahili and understanding Arabic could be a challenge.
Brian Wachira, a human rights activist in Malindi, urged the government to follow up on all cases involving Kenyans and their foreign employers.
Related Topics