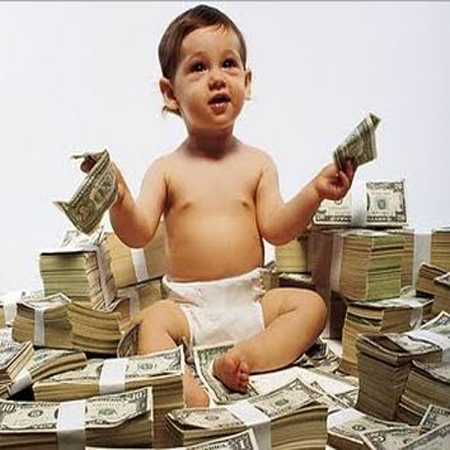 Photo: Courtesy
The story above has only featured top 10 child support and upkeep cases, but there are others including Soita Shitanda, former Malava MP and Minister of Housing who allegedly sired twins whose mother was demanding Sh135,000 upkeep a month.
Peter Oloo Aringo, the former MP was sued in August 2005 by a university student for the upkeep of a three-year-old child. She wanted Sh100,000 as "reasonable demand" given the then Alego MP took home Sh1.5 million.
Pius Mbugua Ngugi, the wealthy owner of Thika Coffee Mills and Kenya Nut Company (that controls 10 percent of the world nut market) was taken to court by politician and businesswoman Esther Passaris in 2003. Passaris demanded Sh200,000 and a good car to ferry kids sired together to and from school. The two had lived together in Springs Valley in the 1990s.
But lawyer Michael Sangoro says that men who are put to task over upkeep are mostly ignorant. "Most men don't know by law that the responsibilities are supposed to be shared by both parties and each party needs to prove their share before pursuing the other (spouse or partner) for their share of responsibility," Sangoro says.
Women mostly use NGOs that fight for women and children's rights when approaching court. And the men are notified of the court proceedings but fail to participate in the proceedings, either out of ignorance or arrogance.
There are times men are not served with court documents but women swear affidavits alleging they were served. The court hears the case without the defendant responding. Many employers have been drawn into long protracted cases dealing with child upkeep where, for in stance, the court orders that the employer to attach one third or even more of the employee's income, without first ascertaining precisely what the man earns. Employers have been forced to hire lawyers to explain to the courts that orders attachment of an amount more than a third of the man's gross or net income. "The computation is done is such a way that the man's salary will be axed more than he earns. Sometimes they don't factor deductions and they rarely know what the man earns exactly," says Sangoro.
Of course, there are cases of men deciding to take loans and enter into other financial obligations with a view to defeating the court orders of attachment.
The lawyer says there has been an upsurge of cases ever since the Children Act 2005 was enacted. He, however, notes that there are as many genuine cases seeking child support as there are others out to extort and live on the man's income under the guise of pursuing the best interest of the child, the guiding philosophy behind the Child Act.
"Perhaps it is time men considered engaging organisations that can offer them legal advise least they are extorted in the name of child upkeep."
Related Topics