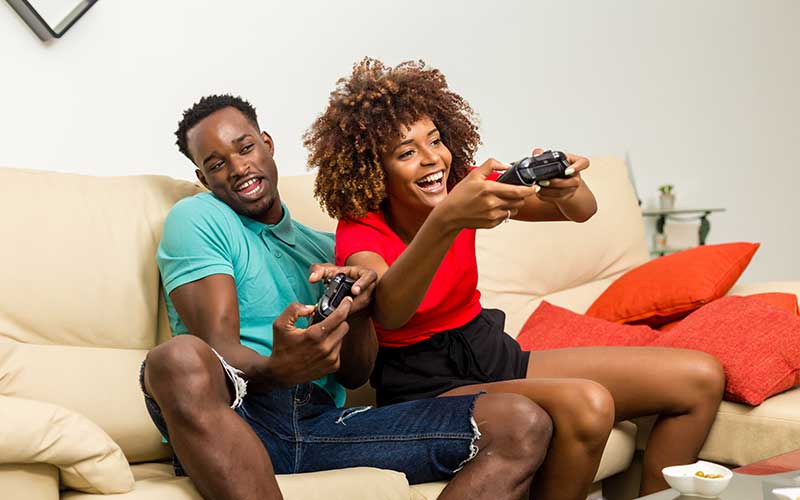 The current generation of video games is coming to a close with the release of a new PlayStation 5 and Xbox just a few months away. You should therefore catch up with the latest games as this happens.
Here are some excellent picks you should immerse yourself into.
READ ALSO: The untold things that happen in Kenya's computer games spots
Trackmania (PC)
Trackmania, as the name suggests, is a racing franchise that has not only stood the test of time but also defied it. The latest entry, a remake of 2006's TrackMania Nations simply called Trackmania, feels like a return to form in many ways. But an off-putting subscription system and poor tools to actually teach you its intricacies make it a bittersweet reunion. Trackmania has never explained itself particularly well, and 2020's rendition is no different. An all too brief tutorial covers the basics, but you're on your own when it comes to learning the mechanical subtlety behind getting truly fast.
READ ALSO: Defend Kenya- Africa's first 3D video game developed in Kenya now available
Marvel's Iron Man VR (PlayStation VR)
As one of the most beloved superheroes, Iron Man is nearly as recognisable as any other character in pop culture today. Despite his success in films and comic books, video game prosperity has thus far eluded Marvel's icon.
READ ALSO: Controversial video game puts players in the shoes of Jesus Christ and perform 'miracles'
With Iron Man VR, developer Camoflaj lets you step into Tony Stark's power armor as you fly, blast, and quip your way through several missions spanning the globe. Combat in Iron Man VR is superb. Using the motion controllers to access Iron Man's full arsenal of weapons truly made me feel like I was one of Earth's mightiest heroes.
Superliminal (PlayStation 4, Xbox One, Switch)
Superliminal is a first-person puzzler that plays with forced perspectives. One of its strongest gimmicks is how it allows you to use your perspective to manipulate objects. For example, if you hold an apple close to your face, it looks bigger than it actually is.
In Superliminal, you can use this to your advantage, so when you hold small objects up close they actually do become larger. This is purely a game that attempts to explore those feelings and the fuzzy logic that only exists inside our dreams.
Deadly Premonition 2: A Blessing in Disguise (Switch)
This is a sequel to Deadly Premonition that takes place in present-day Boston. Through unique storytelling, venture back in time to Le Carré and uncover the mysteries buried within the once peaceful town. Serving as both a sequel and prequel to the original Deadly Premonition, follow Agents Davis and Jones as they begin a new investigation into the Le Carré serial murders.
Through the memories of a former FBI agent, go back in time to Le Carré and step into the role of Special Agent York to begin unraveling the mystery. You get to customise your character and upgrade your skateboard for improved speed and landing more difficult tricks.