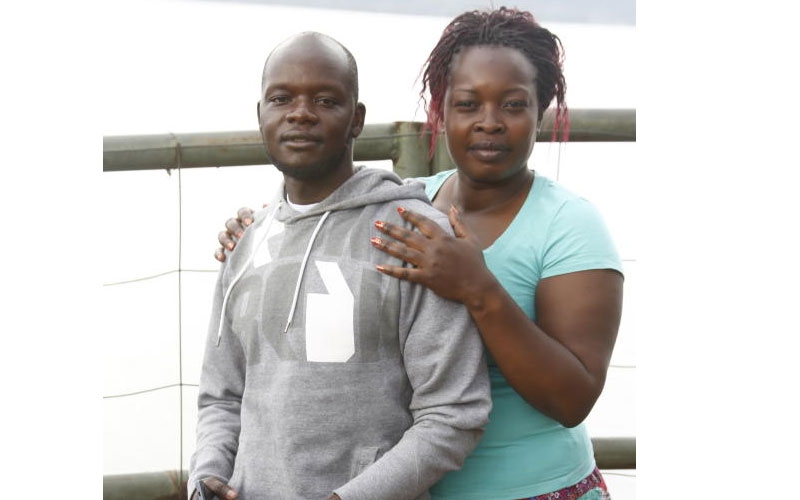 A prominent Nakuru ODM youth leader and blogger is crying foul after alleging that his ex-wife got engaged to another man, behind his back.
Charles Akoko is bitter with his 'ex-wife', Happiness Awuor for keeping him in the dark despite, "Paying rent and other bills for her for the sake of our child."
He claims that Awuor is nothing like the beautiful, humble and submissive wife-material he met back in 2015.
"I fell in love after interacting with her for some months," he said.
In August 2015 they decided to take their friendship to the next level and, "she moved into my house with her 16-year-old daughter who I took as my own and was happy to spend time and money on," Akoko said.
The blogger added that matters took a different turn after Awuor started working for a Chinese company.
"When we met she was jobless and struggling to make ends meet. As a responsible husband, I approached Nakuru West MP Samuel Arama who managed to secure her a job at the Chinese company in early 2016," said Akoko.
But Awuor denies these claims, saying, "I got my job because of my qualifications and competence. I am the one who introduced Akoko to Arama in 2012. It is only that Arama assisted me get the job," Awuor told The Nairobian.
The blogger now regrets not doing a background check on his estranged wife.
"When she started earning a salary, she would go drinking with friends and come home late in the night, drunk," he said. "The situation became unbearable and I moved out of the house four months ago."
But according to Awuor, "Akoko is the one who moved into my house and depended on me for everything he needed. He was a parasite."
Despite their differences, Akoko claims that they maintained close contact for the sake of their unborn child which Awuor denies.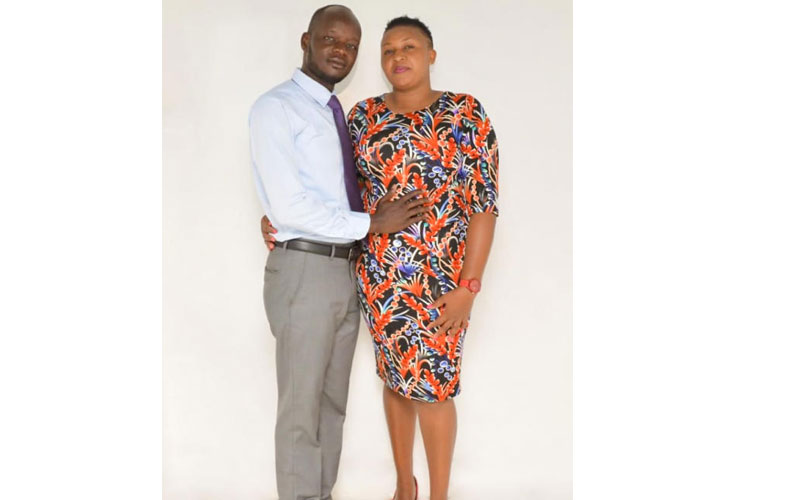 "I am not pregnant. He is just being dramatic. He is a propagandist. Which man would get married to a woman who is pregnant with another man's child?" she said.
What angers Akoko is the fact that he learnt of Awuor's all-white engagement party from a WhatsApp group where the invite was shared.
All the same, Akoko admits that, "I have no ill intentions against her and have already got the right person with whom we are expecting a baby. She is one month pregnant," he told The Nairobian.
He didn't pay bride price
When The Nairobian contacted Awuor she denied allegations against her and regrets the affair with Akoko, which she says is against Luo traditions.
"I was shocked to learn that we both come from Karachuonyo in Nyanza. It is against our traditions to get married to people from the same area," said Awuor.
She further claimed that Akoko had never met her parent and that they were just boyfriend and girlfriend.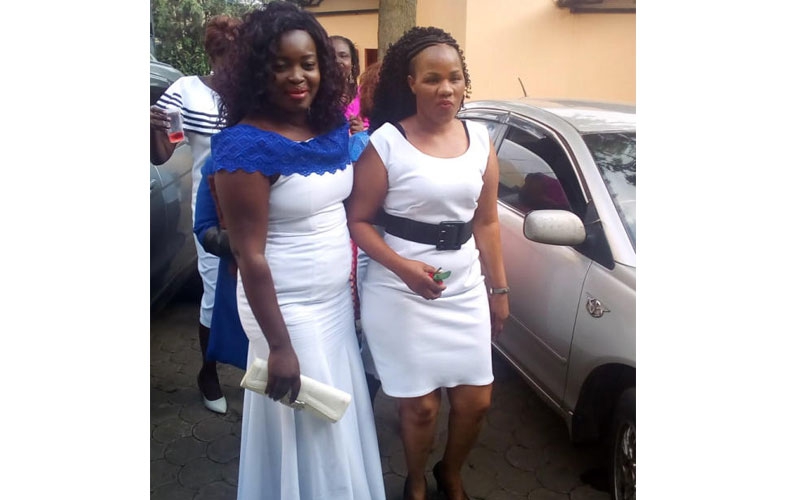 "My relatives rejected him. He has not paid any bride price to my family. I also announced my engagement two months before it happened. If he had a reason to stop us he had enough time to but he didn't," said Awuor.
She added that Akoko was out to soil her name since he had moved on with another woman.
"He should not be bitter with me. He left my house and got married to another woman. I never complained about it on social media. The only confrontation we had was recently when I found her driving the car I had given Akoko. It is shameful that he is roping in my daughter into this mess," said Awuor.
Awuor confirmed that, "I am now officially married and there is nothing he can do about it."