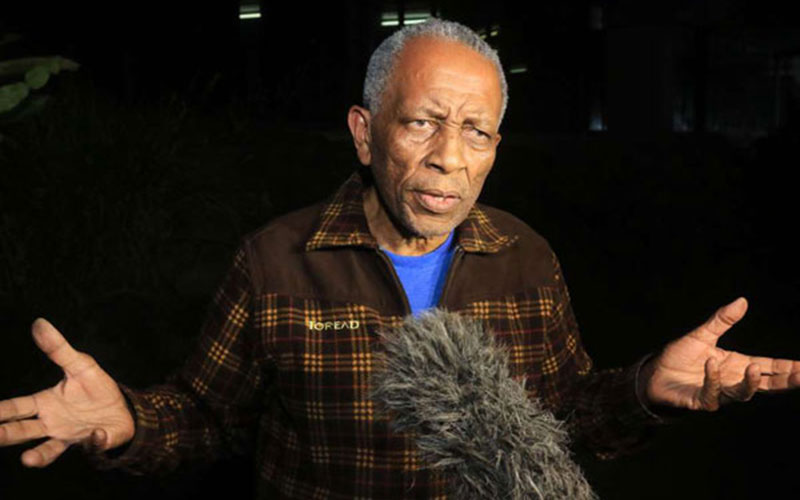 City billionaire Francis Mburu is a near broke dude. The businessman who was paid Sh9.8 billion by the government over the past ten years for his stake in Ruaraka land was a few months ago struggling to raise the Sh500,000 monthly rent for his house in Karen, Nairobi.
Confidants of the billionaire told The Nairobian that Mburu has lately been living hand to mouth and all his business associates, including politicians, no longer pick his phone calls.
"All the GSU officers who used to guard his home and were his bodyguards are gone. He can no longer afford to pay for their services. The only employee left is his long serving driver. Things are so bad the old man is even thinking of going to live with his sons," intimated a close buddy.
So where did the billions go? Contacted by The Nairobian, Mburu refused to comment on the issue and instead, sent emissaries to plead that he be left alone.
But an aide who has worked for him for decades pegged his financial woes to his proclivity for creature comforts and a taste for the finer things in life.
"Mburu doesn't gamble. The last time he gambled was 1996," recalls the aide. "It is just living a good life. It's sad to see the old man suffer. He had a good heart but spent all his money on people."
Mburu doesn't drink alcohol but had no qualms footing bills running as high as Sh250,000 a single night for his entourage of sidekicks, many of them politicians and city wheeler dealers.
It was also not uncommon for Mburu to play pool with each game pegged at Sh50, 000 for the loser. He could at times lost about 20 games a night without feeling any heart burn, recalled another source who benefited from his generous spirit.
It was also not a big deal for Mburu to give out Sh5 million with the easiness of dishing out crumpled notes to a street beggar.
READ ALSO: Eight reclusive Kenyan billionaires you might not know about
The aide adds that Mburu is too generous and "even before he got the money (Ruaraka land billions), he had promised so many people money. When he got the last tranche, Sh2.4 billion 12 months ago, he paid out Sh400 million, Sh300 million and Sh100 million to several senior government officers.
"Another official presumed to have helped him ease payment of his boom from mkono gamu government pocketed a cool Sh100 million through a Mombasa-based lawyer."
Part of Mburu's fortunes emanates from the 96 acre Ruaraka land he bought from Israeli owned Joreth Limited in December 30, 1981 "when I was 31 years old". Under his companies, Huelands Ltd and Afrison Export and Import Limited, Mburu paid Sh14 million for the land which he used to secure a Sh21 million loan from Continental Credit Finance to construct 600 houses for the defunct Kenya Posts and Telecommunication (KPTC), one of the largest state corporations of its day.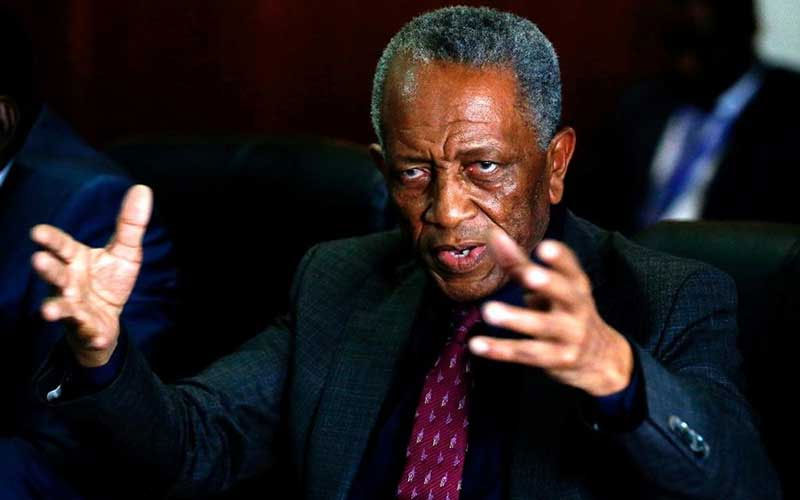 But Continental Credit Finance collapsed and was put under receivership. This forced KPTC to secure a second mortgage of Sh165 million against the title to complete the stalled housing project. Out of the 600 houses Mburu planned to build, only 196 were build and taken over by the General Service Unit (GSU).
GSU then hived off another 30 acres citing security concerns and 30 years later, Mburu went to court and was awarded a total of Sh9.8 billion for the land, and rent accrued for the land for which "the old man spent close to Sh1.5 billion chasing payment," recalls another confidant.
A generous spendthrift, Mburu fell victim to extortionists and politicians who used to court him daily, biting huge chunks of his fortune.
"One day, a politician who is now a governor stormed in Mburu's office with thugs, threatened the old man and walked out with Sh30 million," says an aide who did business with Mburu and witnessed the extortion.
The Nairobian can reveal that at by mid last year, Mburu had 12 brand new Land Cruisers at his Karen home. The cheapest cost over Sh10 million.
"Mzee has a morbid fear of flying, so he is driven when he goes to the Coast for the weekend.
Even before he was paid the money, Mburu was a rich man, at any given moment, he travelled in three Land Cruisers, the first and the last one ferrying his security detail and him in the car in the middle. The payment of the money disoriented his life so much. He only has one car left" says a former aide.
"All those vehicles have either been used as collateral for shylocks, and others sold off . The old man is now left with one Land Cruiser. Things are really tough, but Mburu is a tough man, he will find another way to make a fortune," says another source, who fell out with Mburu.
Interestingly, before the Ruaraka land saga become media fodder, few Kenyans could pick the man who runs about 50 companies from a crowd of three.
And Mburu acknowledged as much when he told the press: "I don't show off. Do you know me? I am a down-to-earth person, but they are hurting me for nothing…I am not a billionaire, but I am a rich person…not very rich, just a man on the streets," said the man.