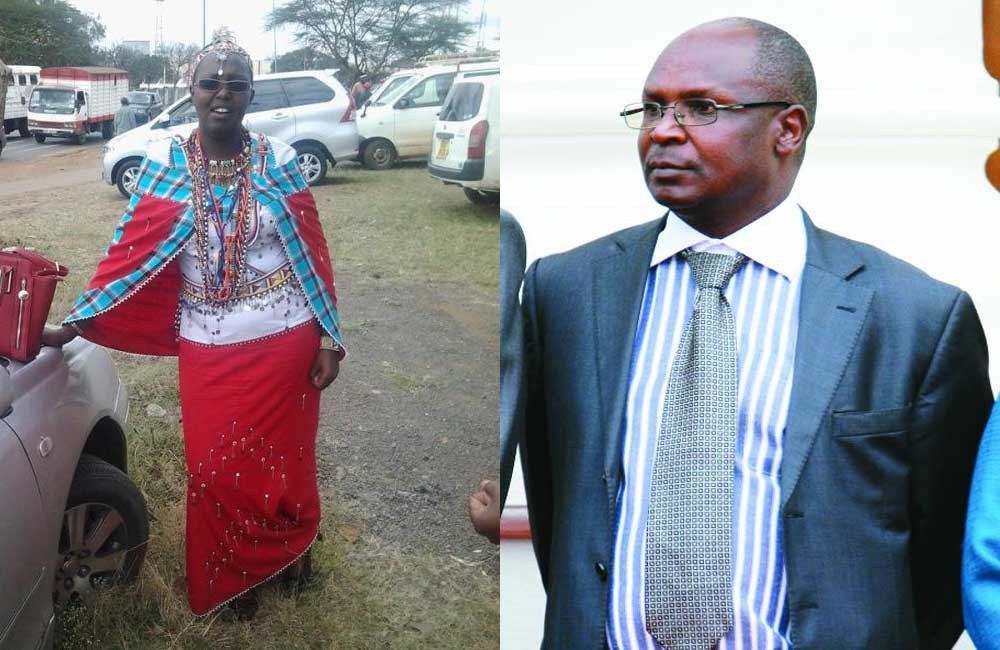 Deputy President William Ruto's right hand man, Patrick Omutia has kicked out his wife of over 30 years, and two children out of their Sh100 million Karen home, and installed an MCA.
Omutia, Ruto's senior advisor and former Mining PS, has been accused by his wife, Betty Omutia of adultery in court papers.
Betty who works for an international NGO in South Sudan has since been replaced by Narok County nominated MCA, Rebecca Nanyu Masikonte.
Betty says in the petition that she contributed in building the multi-million home and acquisition of other assets during their  marriage. The petition mentions numerous other multi-million   real estate property which they own.
According to court documents, Omutia is accused of bringing different women into his marital bed, forcing his university going daughter to leave.
 In the petition, Omutia is accused of using police to harass, intimidate and threaten their first born son who is in university to leave the Karen home as he  needed privacy with his second wife. "Consequently, his wife has been forced to shoulder the financial responsibility of providing accommodation and maintenance for children single-handedly," reads the petition.
Their Judicial Separation Cause filed in  2015 notes that Omutia began the affair with Rebecca in  October 2014 and, " with whom he is currently living with in his matrimonial home." 
 "Owing to his adulterous affairs, the respondent caused his daughter to leave the matrimonial home as the women would harass and disrupt the peace in their home, which was not conducive for her studies.
The wife prays to the court that their marriage may be dissolved, and Rebecca Nanyu, Omutia's second wife, be ordered to vacate the Karen home which was built through joint efforts and contribution by the first wife. She also prays to the court that she should be reinstated to her matrimonial home, and Omutia be restrained from taking any other woman there.
"The respondent should also be restrained from selling, transferring or disposing of the property they acquired during their marriage.
Patrick Omutia is yet to contest the petition and is considering an out of court arbitration of the matter.