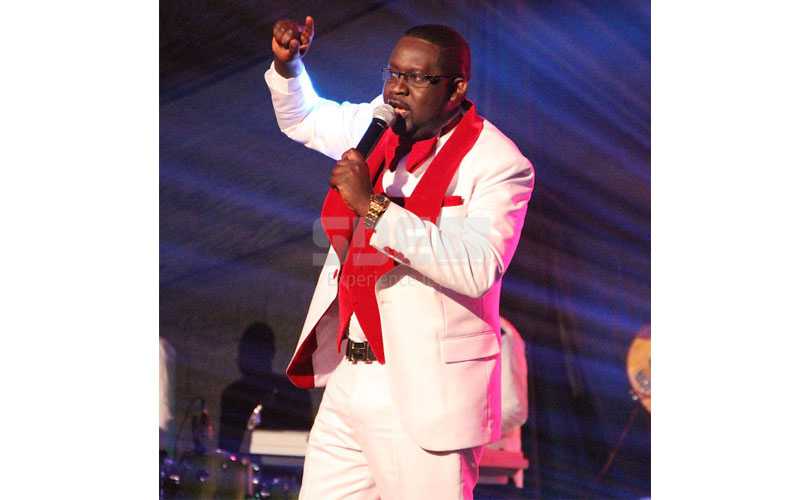 Extortionists prefer people in the limelight, like politicians and celebrities such as musicians, comedians and pastors.
This is how it's played, as radio host and comedian Daniel 'Churchill' Ndambuki, discovered a few years back.
He was approached by two lasses from an insurance company in Nairobi who introduced themselves as financial advisers specialising in unit trusts. 
Paula and Peninah had been incidentally running a con syndicate in a house in Eastlands, where they used to lure gullible men into their bedrooms and later threaten to expose them in the media if they failed to pay.
They had even organised a cartel of young men, who would stormed the house claiming to be the women's husbands.
What Churchill did not know is that a plan had been hatched for Peninah to lure him to the bedroom.  
Paula would then call the thugs, who were to pose as Peninah's husband.
The plan went on smoothly as some young man stormed the bedroom with a camera, claiming he was Peninah's husband and threatened to beat and expose Churchill.
They demanded Sh3 million in cash!
The police, who some claim are part of the racket, were called in and decided to settle the matter amicably.
The comedian wrote down an agreement to pay Sh1 million to the 'irate husband.' 
Peninah lives with her husband, an accomplice in the scheme, who still works for another insurance company. 
Paula, was later arrested while trying to con other men. 
She was convicted and is serving her sentence at Lang'ata Women's Prison.