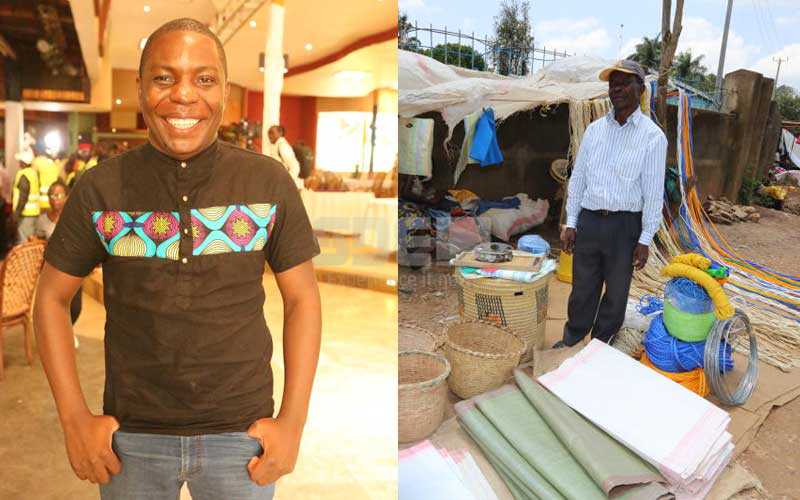 Samuel Abisai is last year's lucky winner ofSh221 million SportPesa Mega Jackpot
His father operates a kibanda along the Kakamega-Webuye highway
The father of SportPesa jackpot winner Samuel Abisai hardly nags his son over the Sh221 million windfall his boy won last year, even though "until now, he is yet to do anything for the family."  
Mzee Joseph Abisai told The Nairobian that it requires ample time to plan what to do with the kind of cash his son won. He says he feels no need to pressure his son for financial assistance because "I have lived more years than I expected to live already."
The 70-year-old man still operates a small kibanda along the Kakamega-Webuye highway.
He adds: "I am satisfied with the little I have since I am a rich man in my own small way. It is better to work in a kibanda and have a peace of mind than have so much wealth but live in misery."
Mzee Abisai sells sisal baskets, synthetic and sisal ropes, kayambas and eco-friendly bags. "I am okay with working in my kibanda made of two gunias hanging from tree-posts and a church's perimeter wall. This is the life I know and it's how I earn a living. I have never depended on my children and I will not start with Samuel," the mzee said.
He said it was wrong for people to be too interested in how his 29-year-old son was planning to invest the money. Abisai became Kenya's first sports mega jackpot winner.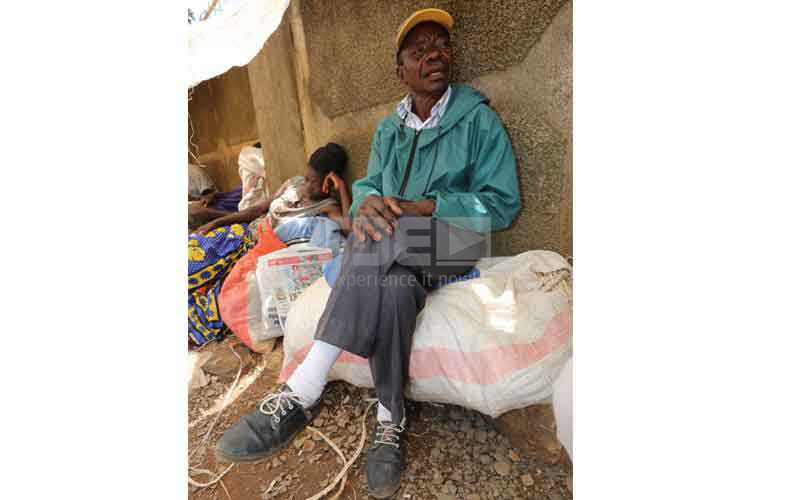 "Kenyans should not bother to know what my son is doing with his money. He is okay the way he is. Just watch this space because great things will be unveiled," he said, adding that he was happy for his son for winning the mega jackpot, adding that he is confident he will plan well for his family and himself to have a bright future.
"I was so happy last year when my son won Sh221 million. I saw him improving his life and that of his family investing wisely since he is a university graduate," he said, revealing that whenever Samuel visits shags, he rarely leaves the house "because he fears omba omba guys in Kakamega town. Some of them are manambas he studied with in primary school."
He says his son actually helps at the kibanda sometimes.
The old man says that when his kibanda is fully stocked, he can make "at least Sh500 profit daily, which is relatively a lot of money for me because I have no child in school and I use it to cater for my personal and wife's needs."
Margaret Anene, Samuel's mother, says she's glad her son has made their lives better after the jackpot win.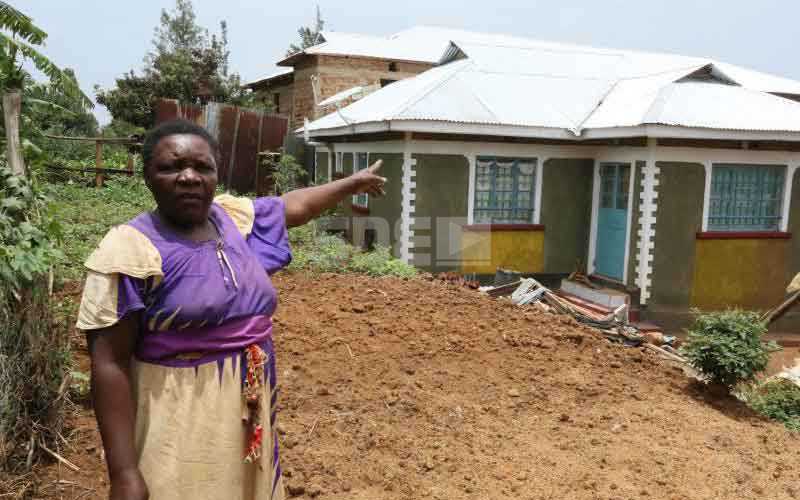 In addition to other forms assistance, she says, "my son has built us a good brick house from the money he won. He has also promised to build a storey building for me." 
She discloses that Samuel opened a wholesale shop in town for his father "but he does not want to leave his current work location because he is attached to it."  
After winning the jackpot last year, Abisai, who hails from Sichilayi, Lurambi in Kakamega County, also promised that "I will sponsor the education of a child from a humble background and also buy training kits and jerseys for an academy in Lurambi as a way of support sports in Kakamega."