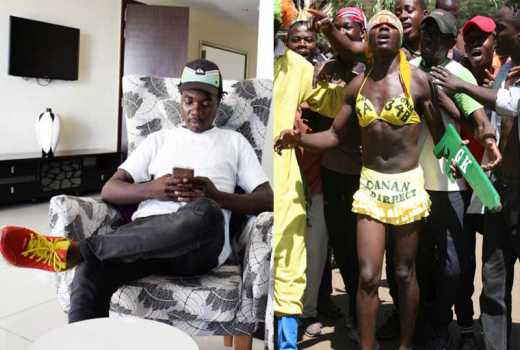 Kenyans know him as 'Fungua Server,' a nickname that continues to follow him like a tail several months after he hit the headlines.
Philemon Omondi Oketch became a national sensation and a permanent fixture on television during Nasa demonstrations.
His yellow bra and mini skirt brought a different feel in most living rooms during the agitation by the Opposition for reforms at the Independent Electoral and Boundaries Commission (IEBC) before the August 8, 2017 elections.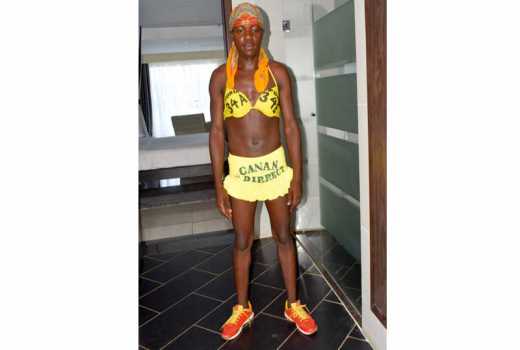 Oketch was born in Seme, Kadero 24 years ago in Siaya County. His stint at a local secondary school ended prematurely after both his parents died. Dejected, the young man travelled to Kisumu, some 70 kilometres away to fend for himself.
Now 24 and the sole bread winner, Oketch who has always wanted to pursue fashion and design, found his break during the anti IEBC demonstrations, standing out in his signature brassier and short skirt emblazoned with the words 'Fungua Server.'
"It was not a joke. I had realised that my unique clad made me a hero of sorts, and after a few attempts at standing out, I decided to try a short skirt and the bra," he told The Nairobian.
Oketch is a boda boda rider and says he received a lot of love from his colleagues.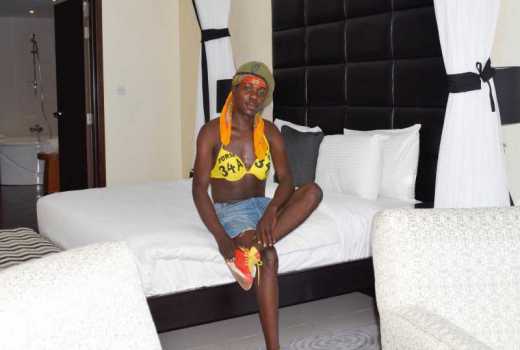 "They loved my style. I got a number of orders, but I could not meet the demand because of lack of capital to buy enough material."
Oketch says he can model if given a chance. His desire however remains to finish secondary school and get to join a design college.
"I will name my design house Fungua Server Fashion House, he says.