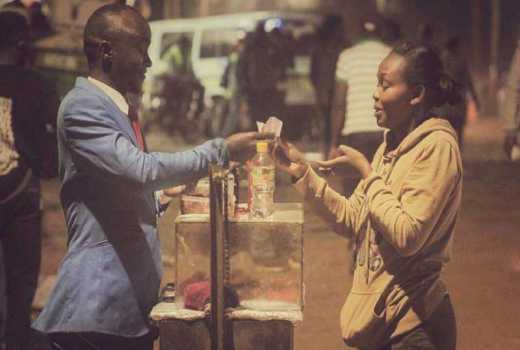 He will easily pass for a bank teller, an executive businessman or even a lawyer going by his dressing.
Paul Majani Njeri has been selling smokies, boiled eggs and roasted maize religiously- dressed in a suit.
But why the suit?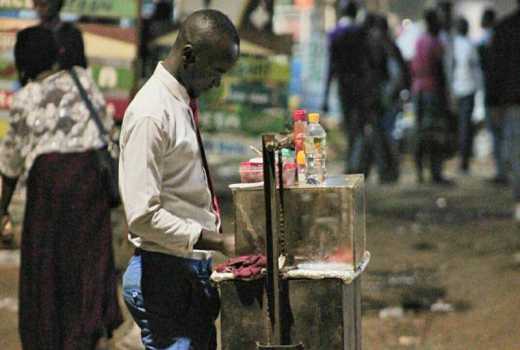 "It's a business strategy. In fact, I get a lot of compliment, especially from female clients whenever I am in a suit," he told The Nairobian.
Majani who has roots in Tanzania has upped the game in the smokies business, is based in Ruiru's Gwa Kairu area.
"This is my office. I must dress well. I love my office and my job," says the 25-year-old, who does not seem to mind the cloud of smoke that 'perfumes' his suit.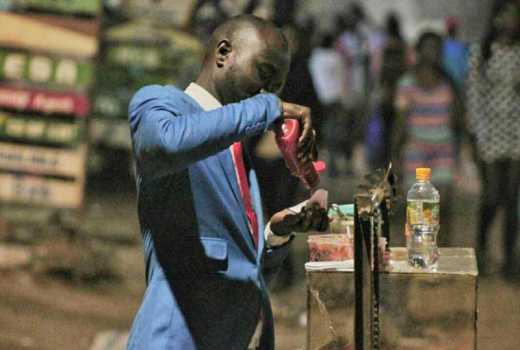 Majani has been selling smokies and eggs for the past one year. He says he has no regrets. The business is good, especially after he decided to change tact and start sporting suits.
"I grew up here, but I'm told my grandfather was Tanzanian. I hear he was a musician," he says, adding that: "I don't know much about my biological father, but my mother died in 2008."
Majani says he grew up begging and depending on well-wishers, until one day when his pastor took him in, fed him and enrolled him at a secondary school.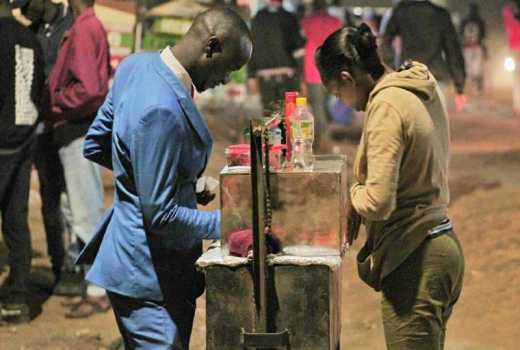 He gets into his 'office' at 5pm in the evening, and works till late into the night. When not in suits, Majani dons special kitenge uniform, but his cool multi-coloured suits have become his brand.