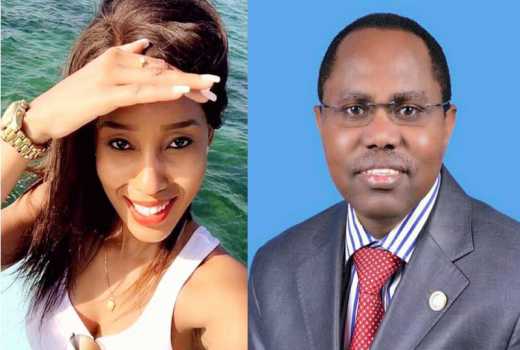 MP Gideon Mulyungi's family life has remained a tale of mystery, even to his wife Doreen Gatwiri.
But one evening, while the couple was getting ready for a vacation to Maasai Mara, Gatwiri had to fetch extra bags from the guest room, where she stumbled on a funeral programme on the floor.
"I was shocked to find out that my husband's first wife died 1997 and his son two years later. I was devastated that he never told me about this. It's then that I realized why he had been shielding his past," says Gatwiri.
"When I confronted him he got mad and said I had no right snooping into his things. I got scared and even went for a medical examination fearing that he might have some kind of disease," explains Gatwiri.
"Later, he said that his wife was poisoned by one of the workers and that his son died of suffocation in a car."
His second wife, a lawyer, divorced him due to irreconcilable differences.
Related Topics