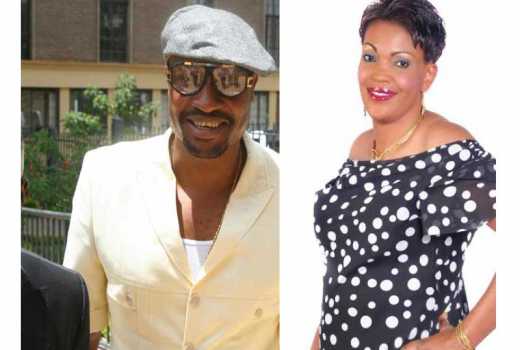 Chinedu was granted 70 percent of the property estimated to be more than Sh100 million
Akinyi claimed she bought the properties by herself before they got married
A city court has granted controversial Nigerian businessman, Anthony Chinedu the lion's share of the multi-million property he claims to have acquired with his estranged Kenyan wife, Joyce Akinyi.
Chinedu had moved to court seeking ownership of property estimated to be more than Sh100 million and High Court judge Aggrey Muchelule granted his prayers, giving him 70 per cent of the matrimonial property and 30 percent to Akinyi, even though he agreed that the bulk of the property was in Akinyi's name.
The two met in 1998, cohabited and sired two children before formalizing their marriage in 2004. Chinedu claimed he found his estranged wife with nothing and moved her to a rented house in Nairobi's Tena estate where he paid rent. Her role was to take care of their children. He even paid Sh50, 000 bride price for her in her rural home in Ugenya, he claims in court documents.
On her part, Akinyi claimed her former husband was in Kenya as a visitor and thus could not own anything. He had no income or business and thus relied on her for upkeep.
The estranged couple told the court that among their properties were parcels of land in Nairobi valued at Sh36 million, all registered under Akinyi's name. Chinedu asked that the properties be sold and proceeds shared.
They also acquired high end cars including BMW 3 series, convertible Mercedes Benz, Toyota Rav 4, Toyota Harrier and Hummer H3.
Akinyi claimed she bought the properties by herself before they got married, they were not registered in her name or Chinedu's but in the names of third parties and did not therefore qualify as matrimonial properties.
Justice Muchelule, however, ruled that Akinyi was downplaying Chinedu's contribution to their wealth.
"In terms of what declaration can be made, over matrimonial property, I have indicated that the property although jointly contributed to, was registered in the name of the defendant and her agents. My analysis above shows that the contribution by the plaintiff to the acquisition and development of the matrimonial property was substantially more than that by the defendant" stated the judge.
Justice Muchelule directed that "Although the property was registered in the name of the defendant and her agents, the plaintiff had beneficial interest in them. On the facts of the case, I determine and declare that the plaintiff (Chinedu) claim to property is 70 per cent and the defendant (Akinyi) is 30 per cent.
In laying claim to their wealth, Chinedu stated that he bought property worth Sh3 million and registered it under Akinyi's name because he travelled a lot. They built rental houses named after one of their daughter's and Akinyi collected the rent.
In 2003, they bought another piece of land valued at Sh17 million and moved to one part of it as their matrimonial home besides erecting seven town houses on one side and later selling them for Sh14 million each.
Part of the proceeds, Sh16 million, went into a 40 bed hotel named Deep West which earned them Sh1.5 million monthly.
Akinyi's cousin, Jack Omondi Ojwang, who manages Deep West stated in a sworn affidavit that he was introduced to Chinedu in 2003 when Akinyi took care of their children as she was not employed.
Chinedu supported Ojwang's affidavit that he bought a beauty shop for her along Nairobi's Tom Mboya Street which she operated until 2007 but Akinyi claimed that the two lied to the court. She stated that she solely bought one of the properties valued at Sh3.2 million in 2001 before formalizing their marriage and thus it was not matrimonial property.
Justice Muchelule questioned whether they had any marriage at the time as they only solemnized their relationship in July 2004.
Related Topics