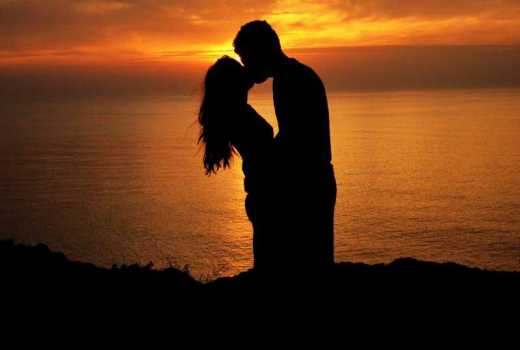 There has been arise in cases of people openly having sex on Mombasa's beaches
Beach traders have found a new way of making extra money by letting couples use their sheds as lodgings
It is approaching 7pm at Kenyatta Public Beach in Mombasa County. Clinton Mwamburi who sells curios is preparing to leave for home. He should have left an hour ago, but he's trying to make an extra coin from the new business he discovered during the festive period.
In his make-shift structure, an elderly Greek tourist and young vivacious local girl have been busy for two hours having sex. Clinton allowed them to use his structure for Sh1, 000.
Strolling along the sandy beach, one will not fail to notice that this is a common trend.
Apart from selling their curios and wares, beach traders have found a new money making opportunity especially in the low peak season.
"I only started this business last December after I watched my colleagues make a killing. In a good week, I can host at least three couples in my 'cabin', not bad for this season," Clinton told The Nairobian as he sat in a bench waiting for his customers to wind up and go.
He says that the loud moans and sometimes screams which this writer could hear having spent some time with the trader, do not bother him. Latecomers at the beach as if deaf, dumb and blind, stroll along the beach minding their business.
Hours later, all caution is thrown to the wind as some tourists and their local partners choose 'Kenya open' over Clinton's private 'cabins'. They do their thing openly for all to see.
"When the sun sets, this beach becomes Sodom and Gomorrah. Some call girls have discovered the new trade and are often seen strolling in when darkness settles in. Our peak period is between 6pm to 7pm because after that nobody needs our facilities. There is free space," he explains.
Beach authorities and the police who patrol the beach in the evenings appear to have joined the gravy train as they turn a blind eye after some negotiations with the tourists and their partners. The cunning foreigners know how to handle cops the Kenyan way.
Mohamed Yusuf a beach boy in south coast says some of the white women insist on having sex at the beach even when their lovers are reluctant.
"I was very hesitant at first when an elderly Greek tourist insisted that we do it right here on the beach. I suggested a nearby guest house, but she would hear none of it. Eventually, I had to give in because I needed her money. I was also emboldened because my peers had been openly doing it," he said.
He explained that beach authorities only threaten them with action when they leave 'spent cartridges' lying all over. "We go out of our way to clean up the place before leaving because we do not want trouble or interruptions."
Religious leaders are however not amused by the state of affairs. Sheikh Ibrahim Mahmud a local preacher has already threatened to organise continuous protests along the beaches until some action is taken. He puzzled by what he terms as perversion and a complete lack of morals.
"Where are we heading to a society when we allow grown up people to copulate openly. We have been asking the police to conduct raids in these beaches and that no action has been taken so far explains everything," he says.
According to Mahmud, teens mostly students from local secondary schools and colleges have been trooping to the beaches in the evenings to watch sex orgies.
"They do not need to hide behind computer screens or to secretly use their phones to download and watch blue movies, when they can watch live porn at the beaches and later practice what they learn."
A senior police officer refused to be drawn into the topic when The Nairobian asked him to be comment.
"I don't know what you are talking about. I have not heard it and I am not going to comment and be quoted on something strange to me," he said.
What action should be taken against the randy couples?
Related Topics