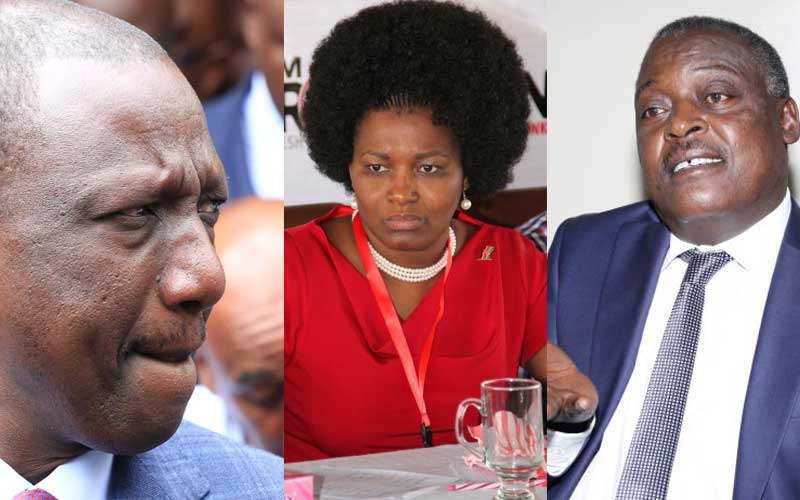 The secrets that sprang out of the woodwork in 2017 were eye-popping
Secret love affairs that made us laugh, jealous or feel like crying
Pastor Ruto became Baba Abby as Shebesh almost uprooted Sonko's marriage
What a year!
Granted, the entire year was a political dustbowl that left Kenyans bruised, grumpy and downright mad. But through national disasters, like the rising price of avocado, the mystery of buying sukuma wiki with the plastic ban in place, Kenyans laughed at each other and at themselves as the city became overrun by slay queens... and men were officially declared dogs, and the boy-child got whipped- not once, but twice by the 'weaker sex' girls at national primary and secondary exams.
Kenyans on Twitter distinguished themselves, creating memes and nutty challenges - such as the Wanjigi Challenge and the Eyewitness Challenge as the boy-child further got lost in the maze of Odi dance and betting.
And oh yeah! This was a year full of scandal and intrigue.
The scent of scandal hangs heavy over Nairobi. It has always been a vibrant city, but this year, more than ever before, the eye-popping secrets that sprang from the woodwork were darker than the haze that obscures Nairobi's skylight in the morning; as scandalous as a Koinange Street skirt.
Oh, how the slanderous tattle razed WhatsApp groups like wildfire!
There was welcome comic relief as well from the likes of githeri man, to politicians wrestling in public, to enterprising young men who dug a tunnel into a bank in Thika – and laughed all the way to a police cell!
The scandals helped assuage hunger pangs and dull the pain of our stupid tribal politics, as Kenyans gorged themselves on stories about who slept with whose wife, and whose marital bed is a slumber party. The Nairobian, in typical fashion, of course, kept the exposés rolling by the week.
We take a look at some of the biggest scandals that rocked the headlines in 2017:
Pastor Ruto becomes Baba Abby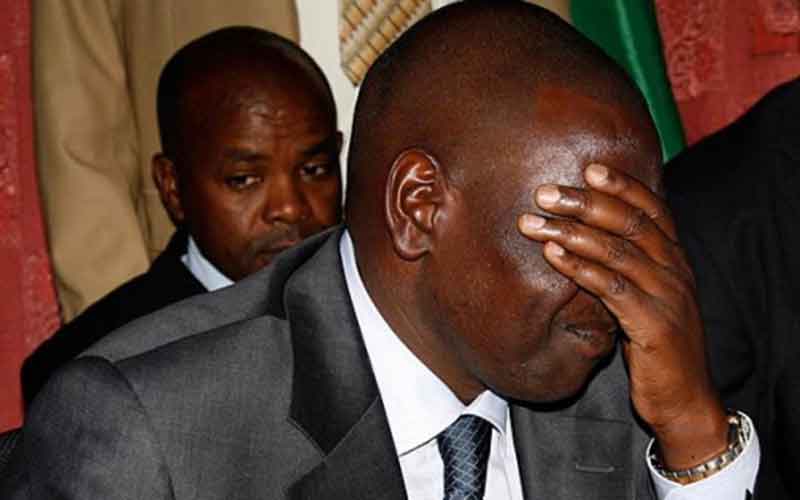 Deputy President William Ruto is a man of many names. He has worn many hats over the years, from 'Hussein Machozi' back in 2013, to 'Hustler', 'Yule Jamaa', 'Willy' and of course 'Pastor'.
The deputy president is a tough political brawler, a man who dominates the moment and wraps it into a neat headline without breaking a sweat.
Like when he spent Sh12.5 million at a goat auction recently, or the CECAFA Senior Challenge Cup final, when he wore jeans ironed so thoroughly the edges could have sliced through a Nasa rally.
Still, we will remember 2017 most fondly as the year Ruto became 'Baba Abby'.
In February, the man from Kamagut graced the headlines once more, this time because a former lover was suing him for child support. Apparently, the young lady, Prisca Chemutai Bett, was introduced to Ruto while he was Uasin Gishu MP and she was in university.
It was a tale as old as time. He was married, but even then, he had that silver tongue, that come-hither look, and she gave in to his advances. They had a whirlwind romance which resulted in Prisca giving birth to a baby, Abby, and Ruto promised to take care of his daughter.
All was well, until the self-confessed hustler ascended to the second highest office in the land. Following the subsequent neglect he allegedly put her through, Chemutai opted to go to court to compel him to pay Sh200,000 monthly maintenance, not including fees at a good school "reflecting his status"; a "quality vehicle" to transport the girl to and from school and elsewhere; security detail for the girl and medical expenses.
Kenyans were quick to respond, but stopped, impressed, when the DP came out publicly and claimed responsibility- like a man; like a boss. "My 11-year-old child Abby is well catered for, including her education in private boarding school," he said on Twitter. "Politicians and busybodies should keep off." We did. File closed!
Hurricane Shebesh almost uproots Sonko's marriage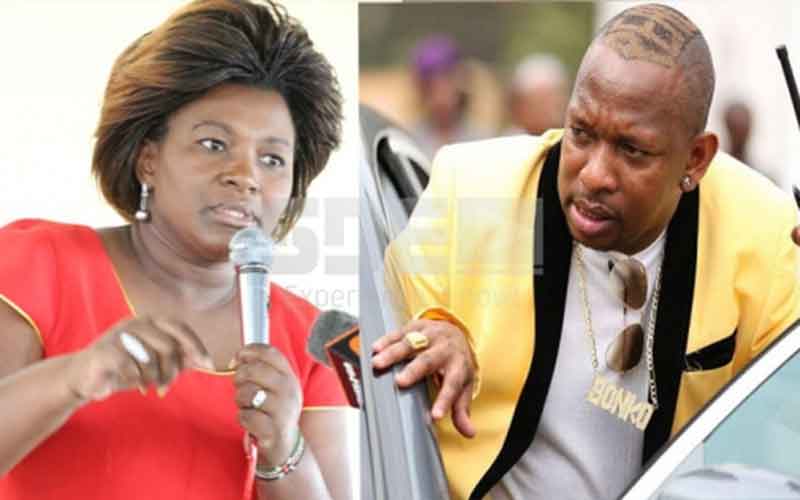 Mama Yao aka Manzi wa Nai, Rachel Shebesh, is no stranger to scandal.
She first burst onto the political scene in 2009, captivating Kenyans with her vocal and militant support for Raila Odinga.
Since then, she has turned into a tabloid darling, constantly misplacing her dirty laundry. She flirts with scandals, seeming to collect them like trophies. Back in 2013, she was thrust into the limelight when she confronted then Governor Evans Kidero and received a resounding slap for her troubles!
She has since been dancing in and out of the headlines, most notably when suggestive photos of her and Mike Sonko surfaced. Sonko insisted the images of them canoodling in their birthday suits were Photoshopped. We can only guess what Shebesh meant when she later claimed that Sonko hawezi kazi!
In January, Sonko confessed to a rapt Kariokor audience that a Woman Rep whose name he elected not to mention, was stealing husbands instead of doing her job. Why, Sonko wailed, he almost got pinched himself. Ouch!
When Murkomen met his lost match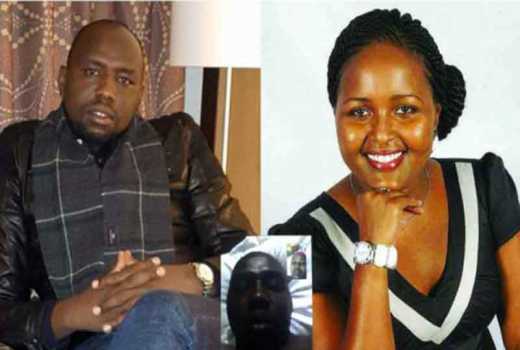 Kenya's Parliament is the last place you would expect to bump into the love of your life. It has that strict, formal feel that is only good for debating national issues, and taking a quick afternoon nap.
But for Elgeyo Marakwet Senator Onesmus Kipchumba Murkomen, it is also where he first fell hopelessly in love with Naisula Lesuuda, the current Samburu West MP and then nominated Senator.
Up until then, Murkomen had made a name for himself as a fierce and sometimes controversial critic of the Opposition. His own rise to the top has been meteoric, becoming the first senator for Elgeyo Marakwet and successfully defending his seat in 2017.
But even a lion has a soft underbelly. Kenyans were thrilled to learn that there was more to the outspoken senator; behind the bravado and tough talk, there was also a true romantic lurking.
"I fell in love with you, I don't know how, I don't know where but I did," he declared to Lesuuda. It must have been true love, too, because he wanted only to be near her, even if it meant he could never have her. In her, he had finally met his 'lost match'.
"And you just love someone for who and what they are and not just for laying. I love you just like that. Even if nothing happens I won't complain as long as I have you."
Step aside, Romeo. As Murkomen would say, hajana nayo!
His lines, earnest and poetic, received a seal of approval from Mafisi Sacco.
Julius Gituro, the man with five wives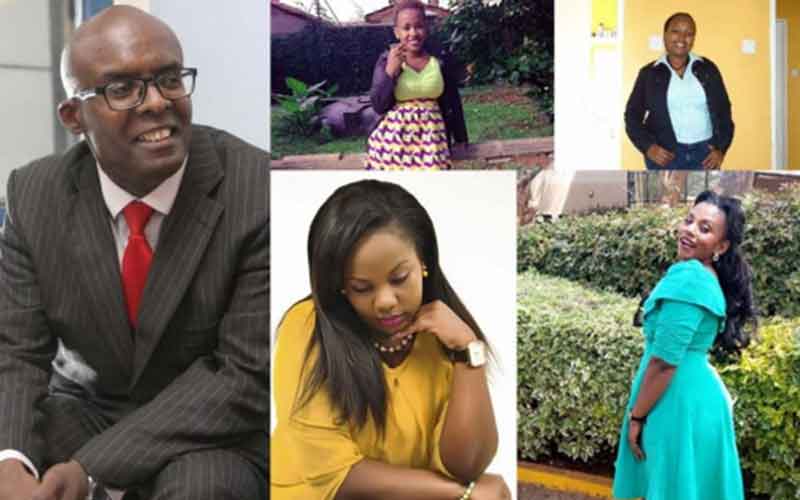 2017 was the year we finally classified the foreign species we now know as the slay queen, and learned of the trail of destruction it leaves in its wake. Ask Julius Gituro. The insurance man has in the last two years married five women, and the experience has been like a Naija horror movie.
There was Jackie Ndunda, who was at turns adulterous and violent; Lillian Muthiga, who was promoted from mpango wa kando status to wife when the first relationship failed; 'curvaceous' Rosalia Kanyeki, whose slay queen habits Gituro could not put up with; Victoria Muthama, who made the fatal mistake of falling in love and expecting marriage, and finally, Olive Wanjira, the current wife.
All these chickens came home to roost in November, when the women launched a collective attack on Gituro online, calling him a con man, a deadbeat father, a womaniser and a bully, claiming he was broke and living off of women. Mwenda tezi na omo...
Sossion's trouble in paradise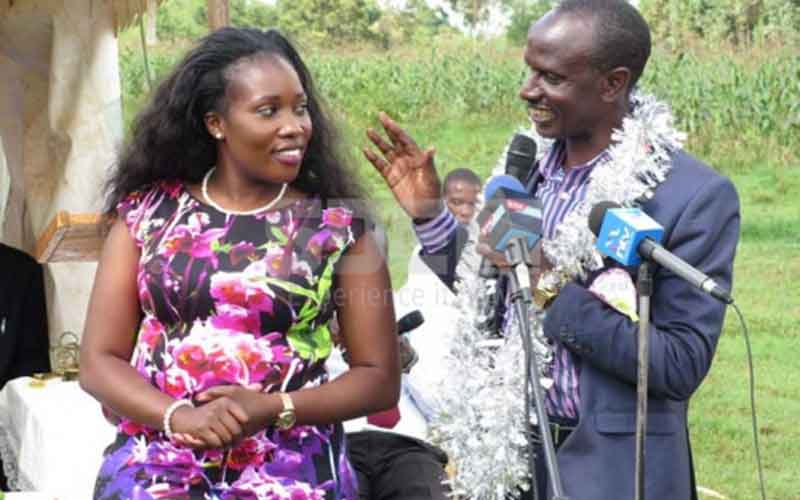 Kenya National Union of Teachers (KNUT) Secretary General Wilson Sossion is a vocal man. Since taking over the reins at KNUT, he has carried the union on his back, fiercely defending teachers. He has the nuts no doubt, and has made a name for himself with his bold and fearless approach, regularly challenging the government on matters education.
At the personal level however, Sossion has always been very private. Not much was known about his personal life until 2016, when he finally took the plunge again after his wife's death in 2012. He married girlfriend Vivianne Kenduiywa in a small intimate ceremony.
But there was nothing intimate about the scandal that rocked the city early in 2017. The Nairobian reported that the marriage, unlike the movie romance that had preceded it, was shrivelling in its deathbed. Vivianne was carrying on clandestine affairs behind her husband's back. In spite of efforts by the family to reconcile the two, it seemed they were destined to go their separate ways.
In typically no-nonsense fashion, however, Sossion took to social media, posting a video of himself, cheek to cheek with his better half, declaring that their marriage was perfectly fine. Would a happy couple make a thirty-second video together like that?
And just like that, the #SossionChallenge erupted like a wild bushfire.
Aden Duale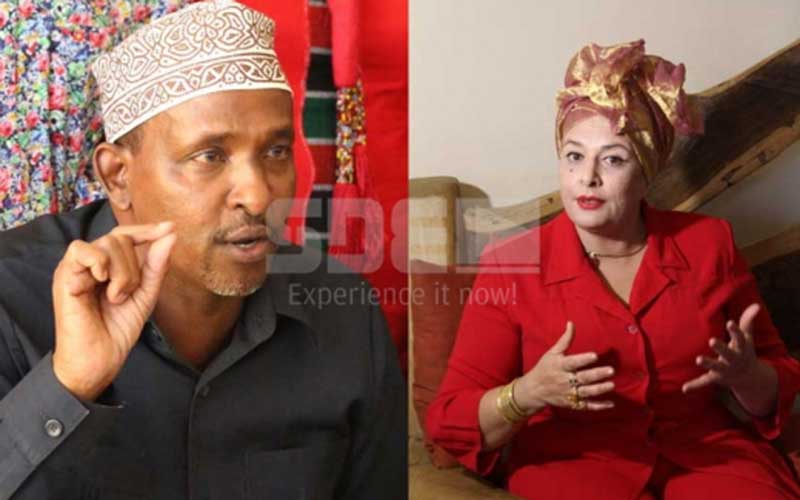 Hata simba na ukali wake hutiwa mimba, said the sages.   
Garissa Town MP Aden Duale is one of Kenya's most controversial politicians. He is known for his tough, catchy punch lines and his sharp tongue. His list of greatest hits is almost unrivalled, and includes "Hii pesa si ya mama yako", a phrase that has since been accepted into our language.
When bitten by the love bug, however, the Leader of Majority in Parliament softens up considerably.
In the age of WhatsApp, text messages and screenshots, it is certainly refreshing to interact with someone who still believes in speaking to a person one-on-one. Plus, there are things that one simply cannot express in a text.
Duale understands this, which is probably why he chose that avenue to reiterate his affections for Nazlin Umar Rajput, a presidential contender no less.
In a steamy audio recording of their phone conversation, Duale could be heard asking her if she loved him, and promising to do whatever it would take to prove that he loved her.
"Buy us a beautiful home," Nazlin told him. That was all it would take. If he could also arrange for her to get a Lexus, that would be great too. After all, hiyo pesa si ya mama yake.
Nairobians were shocked to learn of the other side to the acid-spitting politician. But it was reassuring to see that love humbles us all in the end. Wah, Adeeeen!!
Jirongo's three-day marathon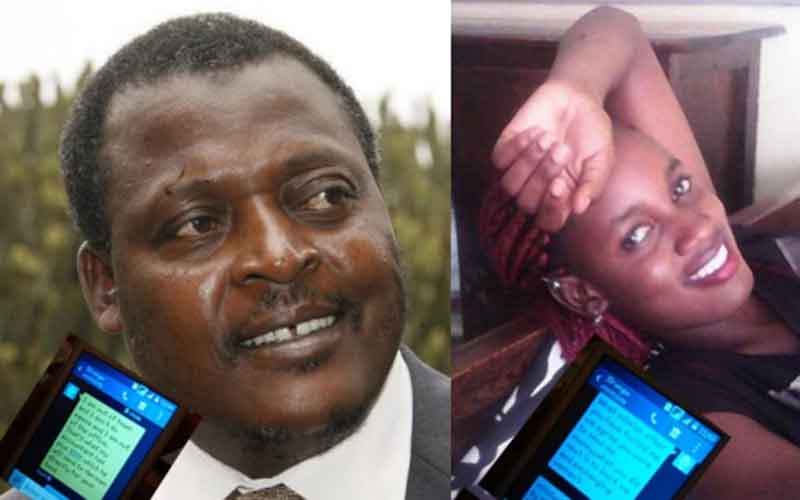 Before Cyrus Jirongo gave IEBC Chair Wafula Chebukati headaches with his name 'Shakhalaga', he made news for scandalous reasons.
In a move straight out of the fisi playbook, Jirongo engaged a young lady 35 years his junior in a three-day sex marathon, after promising to pay her university fees. The woman, Elvyna Lusaria, reached out to him requesting help with her fees after being introduced by a friend.
Jirongo spent Sh30,000 to get her a room after inviting her for drinks in Nairobi. When he snuck into her room later, he told her he would help her, but only if she slept with him.
The former presidential candidate, who is married to four wives, kept Lusaria on her toes for three days non-stop. Age is but a number, as the young girl learned. When the Sh200,000 which she had been promised did not materialise, a flurry of angry texts started flying, all the way to The Nairobian.
You know what they say. Hell hath no fury like a woman scorned.