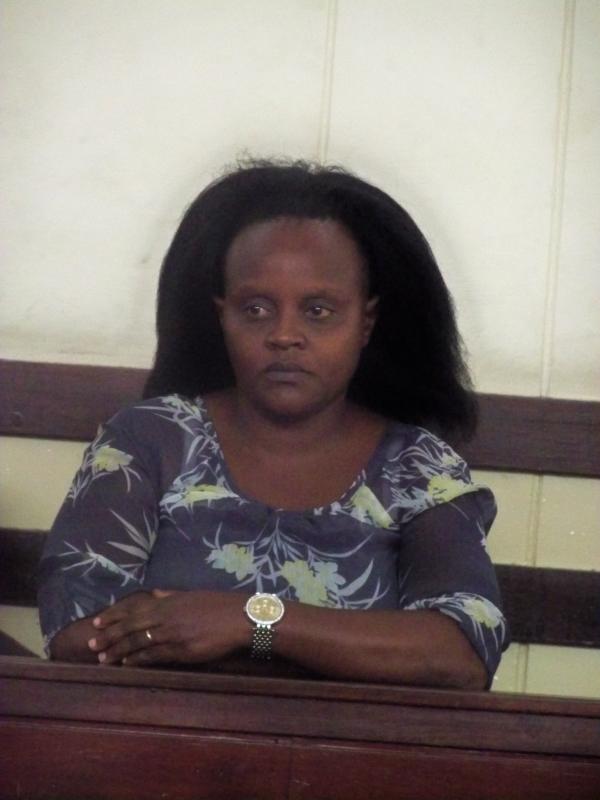 A businesswoman has been charged with practising witchcraft in Nairobi's Donholm area.
The accused, identified as Everlyne Wambua, was allegedly busted while naked and performing strange acts in front of her colleague's hotel.
Police records show that she was busted performing the strange acts at around 2am jointly with others not before the court.
The court also heard that Wambua and her accomplices slaughtered a chicken on the door of business premises belonging one Christine Ndunge.
Police said the accused and others not in court conducted their acts while naked.
Ndunge told the police that she had closed for the day, but went back with her husband to keep vigil after 11pm, alleging that she had received a tip from a friend about the planned ritual.
At around 1am, Wambua who is Ndunge's neighbour in the building, is said to have arrived in the company of more than five people.
Police said that another woman arrived carrying live chicken and joined them.
An hour later, the witchdoctor is said to have ordered the men and women to strip naked and dance in front of Ndunge's door.
The complainant's husband left his hiding place and arrested the accused as others scampered for safety.
The complainant raised the alarm and alerted police who arrived and arrested the accused with others having taken off.
Wambua denied the charges and was released on Sh30,000 cash bail. Her trial begins on March 21, 2018.