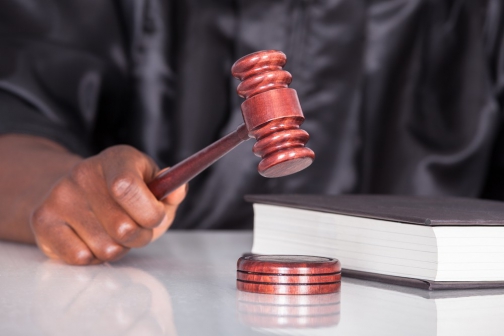 A middle-aged man accused of touching a minor'sbreast will serve 10 years in jail after his appeal was dismissed by the High Court.
Kelvin Onyango was said to have committed the offence on November 19, 2014 in Muhoroni District within Kisumu County.
During the first hearing, the minor, 10, said she was playing with her friend near the appellant's house when Onyango, whom she knew as 'Uncle' called the children to his house and showed them some pictures.
The minor testified that Onyango held her hand and pulled her into the house, led her to a seat and started holding her breasts as he kissed her.
Minutes later, she claimed the accused took her to the bedroom, tried to remove her skirt but he was unsuccessful. It was then that one of the children came into the house, saw what he was doing and screamed. The complainant's father  took her to hospitals for a checkup after the incident which was corroborated by another child.
But Onyango told the trial court that on that day, he went home and found children playing on his verandah. He said he left his earphones on the bicycle and proceeded to his house only to see one of the children running off with them. His efforts to call out the child were futile, and he claimed he was going about his business when he was beaten by a crowd later on.
"The prosecution gave clear evidence on how the appellant kissed her and touched her breasts. This act was witnessed by others who were present. Since there is no doubt that the complainant was a child, the conviction is affirmed, the minimum sentence is 10 years imprisonment. The appeal is dismissed," read the judgment.