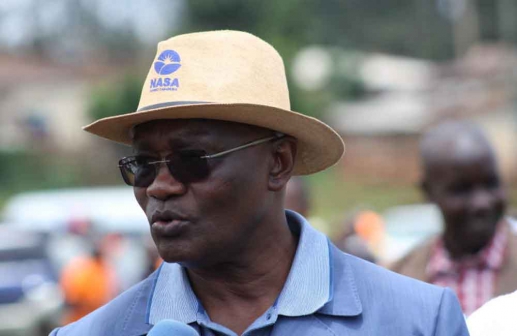 Technocrat turned politician James Ongwae explains what Kisii County must do to fix land shortage, why nurses who don't resume work should be fired and the reason many MCAs were sent packing
James Ongwae is the governor, Kisii County
You are one hell of a dancer. Where did you learn those moves?
I honed my dancing skills while at Kisii High School, the then Kisii Government School where we used to have 'Bull Dance'. I was nicknamed 'Elvis Blazer.'
Blazer was a big American burlesque dancer who gained notoriety in the 1950s. That is how I got the name Elvis!
FGM is a major problem in Kisii. What are you doing about it?
Female Genital Mutilation (FGM) is no longer a cause of concern in our society. We have done enough in terms of sensitising the community and the cases have drastically reduced.
Nurses have been on strike for months. How does that make you feel?
It makes me feel bad. I was the chief negotiator between the nurses' union and the Council of Governors.
 I negotiated for their return to work formula, but they went back on strike in the middle of the negotiations and the hectic elections campaigns.
Why does it appear so difficult to fix this mess?
At the negotiation table, I held meetings with them and urged them to go back to work. You can't go on with the strike and demand negotiations.
The strike is illegal and we will not pay them salaries because they are participating in an illegal strike.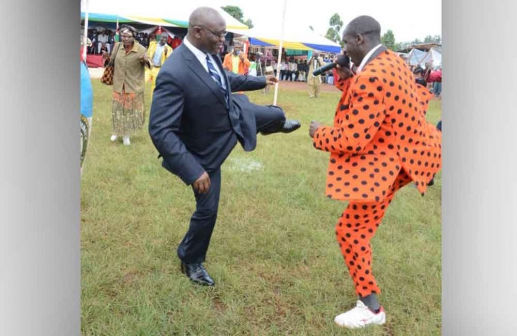 So what is the way forward?
Governors across the country will begin the process of recruiting new staff, including nurses if they will not heed our call that they get back to work as we work on a lasting solution.
Improvement in the health sector has been your key achievement. Does the nurses' strike have an impact on this?
The health sector takes more than 50 per cent of the total budget in Kisii County. The staff in the health department also account for more than 50 per cent of the wage bill in the county. A healthy population means we have a healthy county.
We've made great strides in the management of our hospitals. Under my leadership, Kisii County has acquired MRI and CT scan machines, improved the bed capacity from 450 to 800 and employed more than 100 doctors. Each hospital has more than two doctors at the moment.
We no longer use firewood at the Kisii Teaching and Referral Hospital kitchen, where we have installed and use gas on a 24-hour basis.
Many MCAs were voted out in August. Why?
Those who lost their seats spent most of their time fighting governors. Kenyans want honest and hardworking leaders and my wish and belief is that all arms of government should be able to work closely with mutual trust and understanding.
However, affiliation to political parties deemed 'unpopular' on the ground could also have played a role. We must be able to have leaders who resonate well with the electorate.
You became a governor after a stint in the civil service. How did that experience impact on your work as governor?
I held several positions in the government. I joined the public service as a district officer, rising through the ranks to serve in various capacities, including Immigration Officer, Management Analyst, Director of Civil Service Reform Programme, Permanent Secretary/Director of Personnel Management (DPM) in the Office of the President, Secretary for the Teachers Service Commission (TSC) and Permanent Secretary in the Ministry of Agriculture.
As the chief executive officer of TSC, I was managing more than 250,000 teachers and this set the stage for the county position.
What advice do you have for newly-elected governors?
All new governors are lucky to have won their seats at a time when devolution has picked up well, so they should support it to the hilt. They should ensure that governance structures are put in place, County Integrated Development Plans (CIDP) are in line with their manifestos, and they should also develop good working relations with their respective county assemblies.
My experience in the civil service helped me focus on developing institutional frameworks that would lay a strong foundation for a prosperous Kisii County.
Newly-elected governors should never forget that one cannot grow the economy without carrying the stakeholders along. We have gone through a difficult learning process, but we now possess the requisite experience in running the affairs of a county government.
Land scarcity is a serious problem in Kisii. What are your projections for the next 50 years? What should be done now?
Yes pressure on land is a major issue in Kisii because of high population. Kisii can be described as a metropolitan based on the United Nations world population explanation of 650 people per square kilometre.
Of immediate focus is the development of various infrastructure to promote economic growth, create job opportunities, tackle poverty, improve educations standards, improve healthcare facilities, develop of cottage industries and value addition, and improve agricultural competitiveness.
 You must have spent some time out of the country. What food did you miss most?
I completed my master's degree in public policy and administration from the Institute of Social Studies in The Hague, Holland. I really missed ugali and sukuma wiki, gaaki!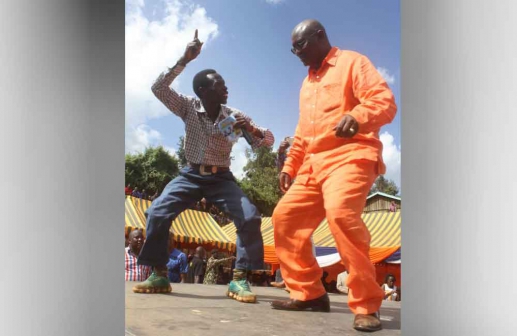 Kisii was an athletics powerhouse. What went wrong? What are you doing about it?
Kisii son Naftal Temu  won Kenya's first ever Olympic gold, so we need to kickstart the sports industry in the region.
We will increase funding for sports, besides putting up additional stadiums in all sub-counties.
What would you wish to be remembered for after your last term in office?
I brought three major international conferences on entrepreneurship, health and education to the county. We laid down clear issues on these three sectors that will help improve our economy.
I therefore wish to be remembered as the governor who changed Kisii County.
Why, in your view, were you reelected?
I was able to keep my priorities right and always stay close to the people, explaining every step we took in trying to improve their livelihoods. I focused on my job and the spirit of my manifesto that I launched during my 2013 campaigns.
Despite cash flow problems because of delayed disbursements from the National Treasury, I was able to utilise the available resources to initiate a number of development projects. I am grateful that Kisii residents understood the problem and had faith that my administration would deliver on the promises I made.
Kisii was perceived as an ODM zone. What happened during the election?
Kisii was and still remains an Orange Democratic Movement (ODM) zone. We have an ODM governor, senator and woman representative, plus a majority of seats in the county assembly.