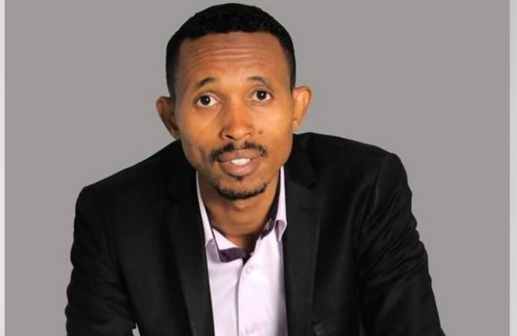 The TV investigative journalist is one of the most recognisable faces in Kenya and run campaigns funded through an M-Pesa paybill number
Nyali MP Pevu Mohammed Ali talks about his relationship with Raila and Joho, the lowest moments of his career and the people who wanted him dead
He did not vote during the elections as he was not on the register
Politicians ran all over the place dishing out 50 bob notes to buy votes. Did you bribe Nyali voters?
I have never bribed voters and I will not. My campaign was funded through an M-Pesa paybill number and the money I received was for logistics, posters and T-shirts, not for bribing wananchi. I campaigned the hard way against the rich in Nyali and the people supported me.
Respected hotelier Mohammed Hersi did not want you to contest in Nyali because you were born in Isiolo...
Hersi is a professional and I don't know why he said that. I even thought his Twitter account had been hacked. I don't understand why he singled me out.
He is in Mombasa, works there but was born in Marsabit and nobody has told him to go back to his home county.
I wasn't mad with him. I tweeted him and offered to meet him over a meal, and when I won, he congratulated me. Hersi doesn't know I was brought up in Mombasa and worked there.
You lost in the nominations, but complained that you were rigged out...
No. I won the nominations, but the cartels didn't want me to be Nyali MP. I joined ODM because of its ideologies, but I learnt that some people in Mombasa were using Raila's name to benefit themselves.
 I raised the matter with the ODM tribunal and they were to hand me the certificate, but instead the ticket was given to Governor Hassan Joho's brother, Said Saido, who was my closest rival. I had no alternative but to go independent.
The electorate was behind me and my victory is proof that I was rigged out of the nominations. Even during the elections, my name was missing from the IEBC register and I didn't vote!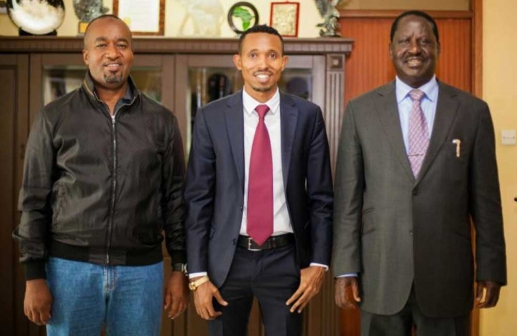 How is your relationship with Raila Odinga before and after you were denied the ODM ticket?
Raila is my political father. When I was joining politics, I had a four-hour talk with him about it. He took me through his political journey.
He allowed me to vie in Nyali and irrespective of what happened in ODM primaries at Nyali, I still view Raila as a father and a man I admire for his ideologies. I want to follow his footsteps to keep his legacy.
As a senior journalist, how will you use your skills for the benefit of wananchi?
I will literary take Jicho Pevu to the Parliament and amplify the poor's concerns, expose the issues being swept under the carpet or sneaked in without Kenyans' approval or knowledge of the media by the powers that be.
But why leave a successful career to join politics?
I have covered Parliament for many years and what I am doing is no different from being a journalist. I am taking justice to Parliament.
 I see my new undertaking like the assignments I had in the newsroom. I know the attention is on me and I will still be the Jicho Pevu people knew.
What were your finest moments as a journalist?
Paruwanja la Mihadarati, Killing Kenya with Al Jazeera, The Killing of Sheikh Aboud Rogo and Westgate Siege are my best stories. They made me and my colleagues John Allan-Namu and Dennis Onsarigo go places and expose a lot of the rot in government. 
Many are the times we were termed unpatriotic or forced into temporary exile because of death threats.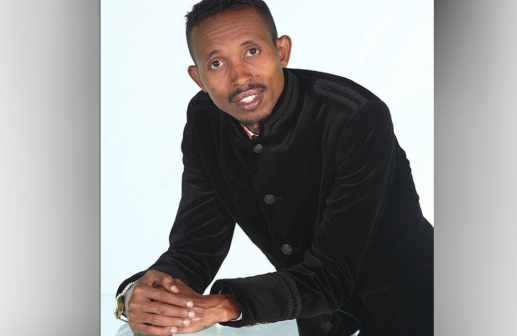 Was there ever an attempt to assassinate you because of a story you did?
Our exposé on how Track It company was conning motorists had Namu and I flee to Germany for several weeks.
The company, with offices in Kenya, Tanzania, Uganda and South Africa, collapsed and investors wanted us dead.
 Paruwanja la Mihadarati is another story that forced Onsarigo and I to run to Norway. But in our assignments, we were cautious.
You were accused of bias when covering terror related stories because you are a Muslim...
When doing stories, I focused on every wrong irrespective of religion, tribe or race. I ran stories on the killing of Jacob Juma, lawyer Willy Kimani, Erastus Kirui Chemorei and all was well.
But when I did the stories on Westgate mall attack and killing of Sheik Aboud Rogo, I was branded unpatriotic, sympathiser of terrorists and some State officials wanted me arrested.
My work is to stand for justice.
Propaganda shadowed your quest for Nyali seat. Who was behind it?
My opponents. Because they had the ability to bankroll such propaganda. They printed Jubilee T-shirts bearing images of Uhuru Kenyatta and me. They hired Facebook users to insult and Photoshop images and newspaper articles to thwart my endeavours.
My father passed away in 2007 but they had the disrespect to 'resurrect' him and dance on his grave. They hired an old man who purported to be my father and he claimed that I abandoned him and so I should not be elected as their MP.
It however did not work for them. They had money and power, but not love for Nyali people.
What are your plans for Nyali people?
I am concerned about the youth, especially on matters jobs and drugs abuse. I will fight against drugs. Five years ago, Mombasa had 59,000 drug addicts and today, the number has skyrocketed to 134,000. I want to fight this menace and invest in education.
 A majority of Nyali constituents are not educated. I will work with all sectors and the government to elevate and develop Nyali.
How is your relationship with Joho and his brother?
I don't hold grudges and because we are now done with politics, it is time to build Nyali and Kenya as a whole. Unless they have issues with me, I don't harbour  any ill feeling.
 I am focused on what I promised my people and we must have a common goal as Mombasa leaders to achieve this.
As independent MPs, how are you going to align yourself with Nasa or Jubilee?
It will be good to form a third force and have muscle to fight for our people and our space.
Thirteen of us will familiarise with each other but in the House, we will have freedom to sit and support any side of the divide depending on the matters at hand.
Is there a candidate who lost in the election that you wish won?
Boniface Mwangi. He is a great man and I know we could have made a formidable team in Parliament. Now I am a lone ranger.